IPO
Get more with myNEWS
A personalised news feed of stories that matter to you
Learn more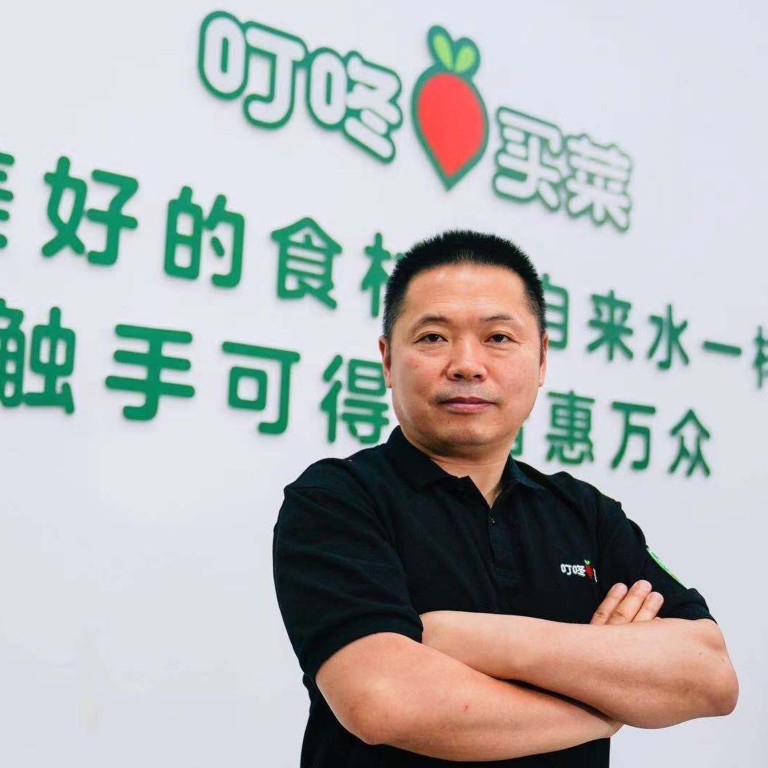 How this PLA veteran turned online food entrepreneur has made his way to a New York IPO with Dingdong Maicai
Liang became an online food entrepreneur after serving 12 years in the People's Liberation Army
Dingdong Macai's listing follows hot on the heels of another New York listing by grocery arch-rival Missfresh last week
Born and raised in a remote village in eastern Anhui province in the 1970s, Liang Changlin always wanted to avoid becoming just another factory worker.
And 49-year-old Liang has certainly done that, as the company he founded in 2017, Dingdong Maicai, is about to go public in the US. Backed by investors including Softbank Group Corp and Tiger Global Management, the online grocery platform has priced its offering at US$23.5 per ADS, giving a total size of US$95.7 million.
Liang became an entrepreneur after serving 12 years in the People's Liberation Army, following in the military footsteps of tech titans such as Huawei Technologies Co founder Ren Zhengfei and Lenovo Group founder Liu Chuanzhi.
Liang started two businesses, including a video editing operation and an online parenting platform, before seeing an opportunity to deliver fresh groceries to consumers.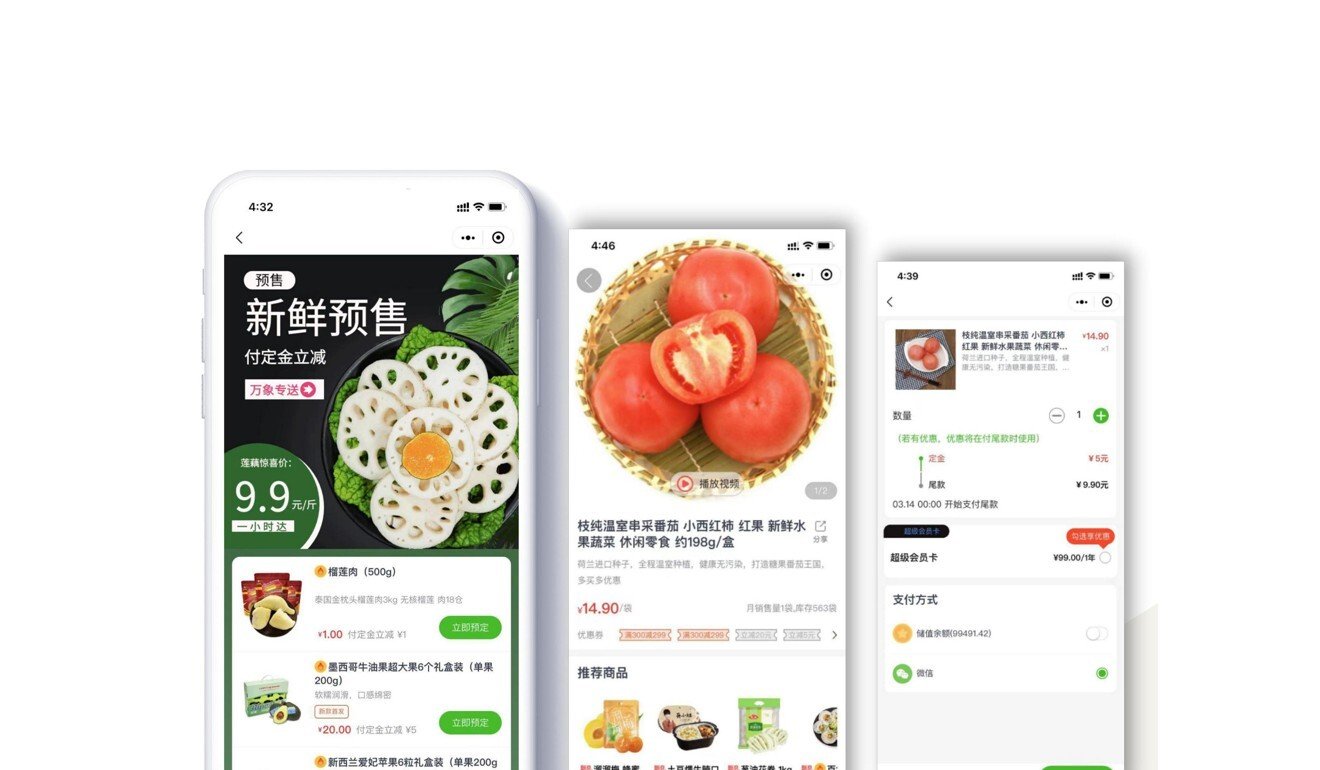 "I've always paid attention to the needs of users and was keen to tackle the [grocery] market's pain point," said Liang in an interview with the South China Morning Post on Tuesday. Liang understood that many people wanted better access to high-quality, safe produce, something he learned during his experience with online parenting when mothers expressed their concerns about food quality for their children.
As the company is using a variable interest entity (VIE) structure to go public in New York, the listed vehicle will be called Dingdong (Cayman) Ltd.
Dingdong's listing follows hot on the heels of another New York listing by grocery arch-rival Missfresh last week. The debut by Tencent Holdings-backed Missfresh disappointed though, as its shares plunged 26 per cent below their IPO price on the first day of trading on Friday.
Liang's company scaled back its fundraising target twice amid investor concerns about the growth outlook. Ahead of its listing on Tuesday, the company lowered its target to US$94 million, or about 70 per cent less than the previously stated target of US$336 million. According to several previous media reports, the company had initially hoped to raise about US$500 million.
Dingdong Maicai has been on an expansion spree since the pandemic first hit China's economy amid an acceleration in the shift of consumption from offline to online channels – including groceries.
May Lu, a 30-year-old Beijing resident, has become a regular user of the app since April last year when she saw a salesperson distributing coupons for Dingdong Maicai on the streets. She now orders fresh produce and ingredients on Dingdong about five times per week and says the app is her first destination when thinking about cooking a meal.
"The quality of products is always guaranteed, and it's cheaper than Freshippo," said Lu, referring to Alibaba Group Holding's grocery retail chain. "Besides, I live pretty far from the wet market, and it's not convenient to go there compared to purchasing online."
Alibaba owns the South China Morning Post.
Dingdong's first quarter revenue grew more than 40 per cent to 3.8 billion yuan (US$580 million) year-on-year, according to stock exchange listing documents, with a gross merchandise value (GMV) of 4.3 billion yuan and total orders of 69.7 million.
The company has been raising funds to better compete in China's crowded grocery e-commerce sector. It raised US$330 million in May, closely followed by a US$700 million series D funding in April, before this week's listing.
"One of our riders delivers about 85 orders per day in Shanghai, which means they each fulfil the purchasing demand for about 85 families," said Liang. "We have improved social efficiency, our business model has created a lot of value and social benefits."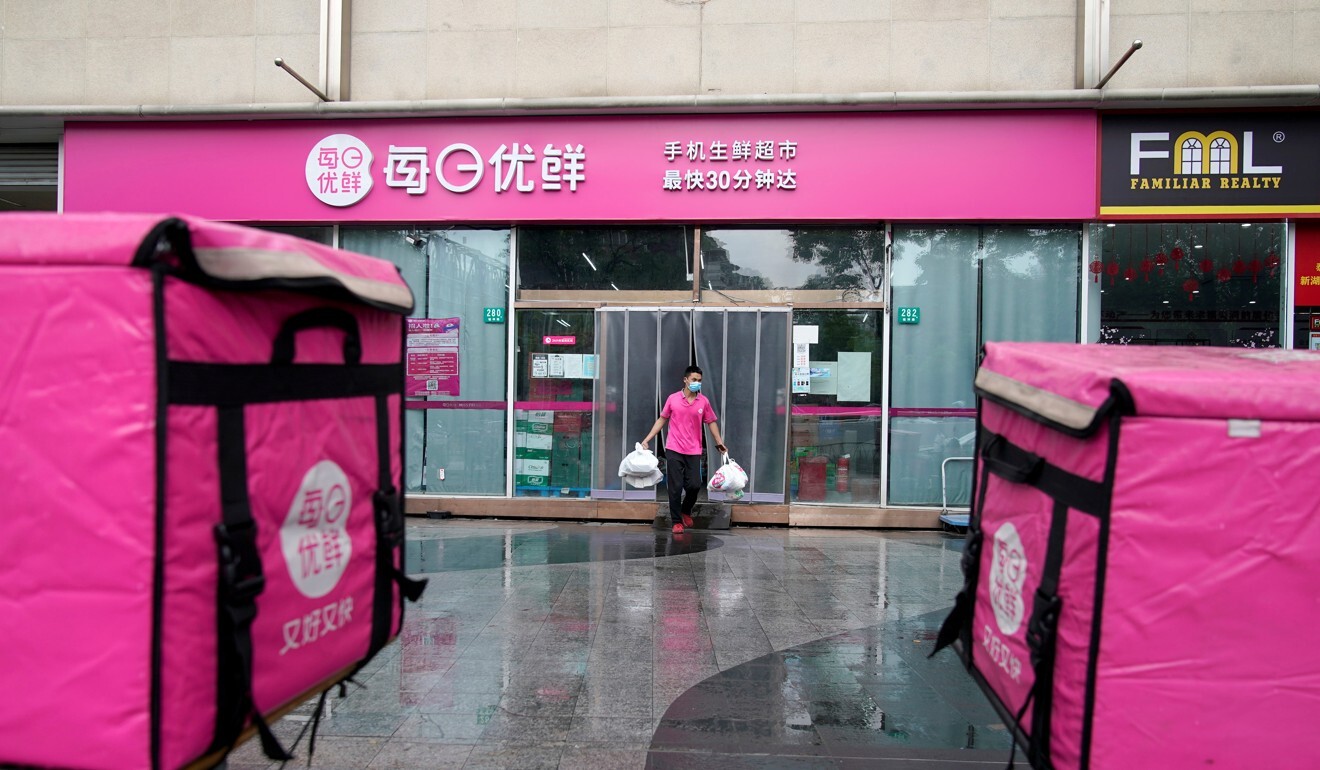 The company's business now spans 29 cities across the country and it has built more than 950 "dark stores" to be close to households in the cities, ensuring delivery times under 30 minutes.
However, as Dingdong moves to acquire market share it has yet to post a profit, racking up net losses of 3.2 billion yuan (US$493 million) in 2020 and 1.9 billion yuan in 2019. The fulfilment expense was 4 billion yuan for 2020, up from 1.9 billion yuan a year ago.
"The time to make money is not here yet. This is a huge market though and I am willing to invest more to gain a bigger market share and explore the technology end," said Liang.
Dingdong plans to "make fresh groceries as available as running water to every household", said the company in its prospectus. Liang said the company's aim is to be able to serve every person in the country with high-quality fresh produce in future.
The fresh produce e-commerce sector in China was worth about 5 trillion yuan in 2020 and is expected to reach 6.8 trillion yuan in 2025, according to a recent report by market research company iResearch.
But competition is fierce. The country's e-commerce giants, including Alibaba and Beijing-based Meituan, have launched forays into the sector to seize the booming market and obtain traffic. Alibaba's Freshippo has opened more than 200 stores as of September last year, while Meituan recently raised US$10 billion to compete in the new retail sector.
Meanwhile, Missfresh has built 631 dark stores in 16 cities across the country with more than 31 million transacting users as of the first quarter ended March, 2021. Missfresh's net loss reached 598 million in the first quarter compared with 176 million in the same period of last year.
Liang is not fazed though.
"We have the facilities to guarantee the quality of our food, and our platform has more comprehensive product categories to meet the various needs of different consumers with a strong supply chain," said Liang. "[In my view] we have superior product competitiveness."