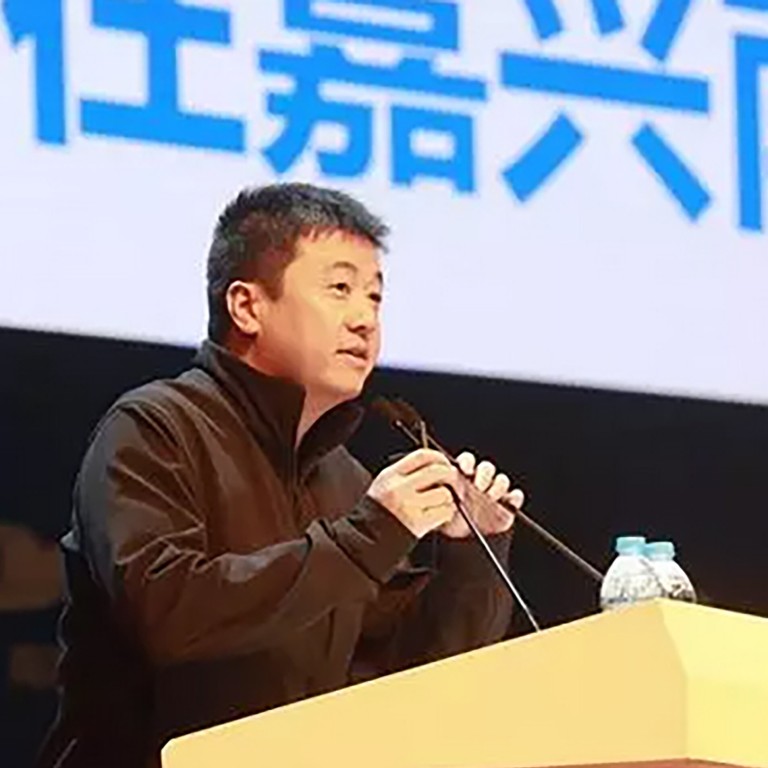 Chinese-owned Nexperia said to buy UK's largest chip maker Newport Wafer Fab for US$87 million
Dutch firm Nexperia, owned by China-based Wingtech, is still in talks to buy the UK company, according to CNBC
News of the deal comes amid heightened tensions between Beijing and Washington, which has scrutinised Chinese deals to buy overseas semiconductor firms
Dutch semiconductor company Nexperia, a subsidiary of Chinese technology firm
Wingtech Technology
, is said to be in talks to acquire Newport Wafer Fab (NWF), the UK's largest chip maker, for £63 million (US$87 million), according to a report from CNBC citing anonymous sources on Friday.
News of the deal comes as Beijing pushes for technological self-reliance, which has led to resources being poured into developing the domestic semiconductor industry. US sanctions have cut off Chinese companies from chips made with technology of US origin as part of a protracted
tech war
.
Heightened geopolitical tensions remain a challenge for the acquisition. Just last month, the
US said it would review
the proposed acquisition of South Korean chip maker Magnachip by Chinese tech-focused private equity fund Wise Road Capital despite the fact that the deal did not involve cutting-edge technology.
Stewart Randall, head of electronics and embedded software at consultancy Intralink, said the Magnachip deal could be a hard sell for US regulators in the current environment. "Not so long ago this type of deal would not be looked at," he said.
CNBC reported that some UK experts have expressed national security concerns about the deal.
A Nexperia spokesperson said the company was still in conversation with NWF and the Welsh government, declining to comment further until a conclusion has been reached, according to CNBC.
Wingtech did not immediately respond to an emailed request for comment on Saturday.
Founded in 1982 in Newport, South Wales, NWF is one of the few semiconductor manufacturers in the UK. It is known for its silicon fabrication processes and compound semiconductors, according to company information.
In mainland China, companies such as Semiconductor Manufacturing International Corp (SMIC), the country's largest contract chip maker, have been cut off from more advanced chip manufacturing technologies that rival foundries in Taiwan and South Korea can still import to advance their chip-making processes. Domestic chip makers have instead focused on building up capabilities in mature nodes and have increased acquisition activity overseas.
This is what Wingtech did in 2019, when it paid 26.8 billion yuan (US$4.14 billion) to
buy and consolidate multiple stakes in Nexperia
. This gave Wingtech an 80 per cent stake in the Dutch firm, which it increased to 98.2 per cent last year after buying out four remaining shareholders for 6.33 billion yuan.
Nexperia has its origins in a separate Chinese acquisition. The company was created in 2017 when a consortium led by Beijing-based finance firms Jianguang Asset Management and Wise Road Capital bought the standard products business unit of NXP Semiconductors for US$2.75 billion.
Nexperia caught the eye of Wingtech as the hardware maker sought to expand into semiconductors. With the acquisition, Wingtech got a global leader in gallium nitride (GaN) technology, which is considered a third-generation semiconductor technology. The compound, which can operate at higher temperatures than silicon, has risen in popularity as a way to produce small high-wattage chargers for smartphones and laptops.
Wingtech was founded in 1990 by Zhang Xuezheng, who built the company into the world's largest smartphone original design manufacturer after its start in producing copycat mobile phone motherboards. Some of China's biggest hardware brands have been Wingtech customers, including
Huawei Technologies Co
,
Lenovo
and
Xiaomi
.
Wingtech's revenue reached 51.7 billion yuan in 2020, up 24.4 per cent year on year, with profit increasing 92.7 per cent to 2.41 billion yuan, according to financial filings.
This article appeared in the South China Morning Post print edition as: China firm aims to buy UK's largest chip maker