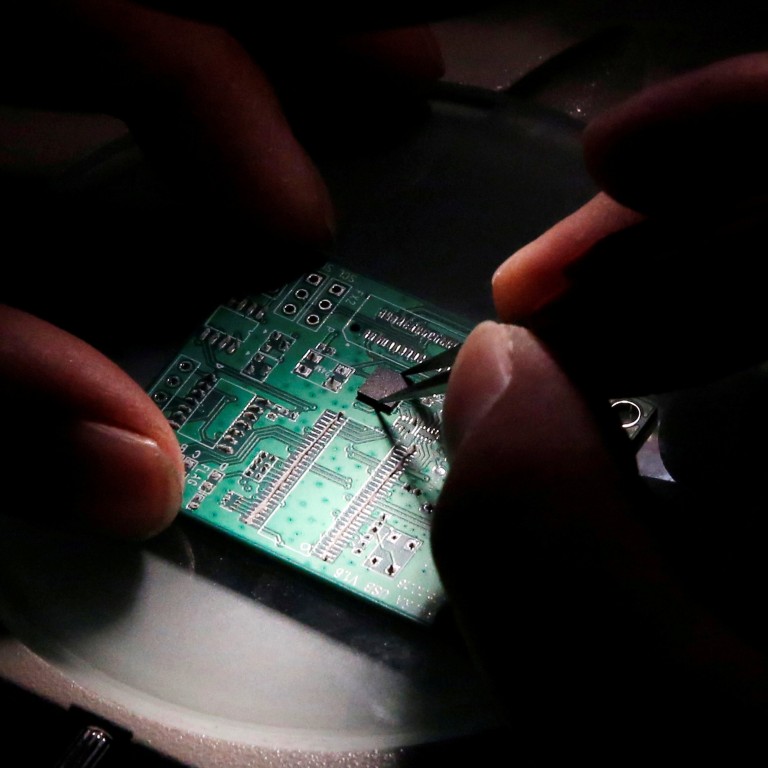 Chinese chip maker Tsinghua Unigroup faces bankruptcy restructuring after creditor takes it to court
Tsinghua Unigroup creditor Huishang Bank has requested a bankruptcy restructuring as the conglomerate has no funds to pay off its debts
The state-backed group was showered with government cash and at one time was seen as China's main hope for boosting semiconductor self-reliance
Indebted state-backed semiconductor manufacturer Tsinghua Unigroup, once seen as China's biggest hope for reducing the country's reliance on imported chips, said on Friday that one of its creditors has requested a court to begin bankruptcy proceedings against the company.
Citing its inability to pay off debts and a lack of assets that could cover those debts, the creditor requested a bankruptcy reorganisation of the conglomerate, which is also the parent company of Unisoc, China's largest designer of chips for mobile phones.
The bankruptcy application was submitted by state-owned Huishang Bank at the First Intermediate People's Court of Beijing Municipality.
"Our group will fully cooperate with the court in the judicial review in accordance with the law," Tsinghua Unigroup said in a WeChat post, adding that it would actively seek the resolution of its debt risk and support the court in safeguarding the interests and rights of creditors.
The embattled conglomerate was once seen as a key player in the country's efforts to boost semiconductor self-reliance amid the escalating US-China tech war. Over the years, the Chinese government has invested significant funding into Tsinghua Unigroup, along with other chip makers such as Semiconductor Manufacturing International Corp, in hopes of building national champions in chips.
A study by the Organisation for Economic Co-operation and Development in 2019 found that Tsinghua Unigroup received the most government support of 21 chip makers globally, with its level of backing from Beijing exceeding 30 per cent of its revenue.
In the same year, Unigroup chairman, former real estate mogul Zhao Weiguo, reportedly made an offer to buy a stake in Taiwan Semiconductor Manufacturing Co, the No 1 foundry, but was rebuffed by TSMC founder Morris Chang, according to Taiwan media reports.
However, in November last year, the mainland Chinese chip giant shocked investors by defaulting on a 1.3 billion yuan (US$200 million) bond, and has defaulted on several more since.
While still a small player, its subsidiary Unisoc was ranked in May as the
fifth-largest smartphone chip supplier
in China, although its growth was from a very low base. The company was "the biggest dark horse in the market," according to CINNO Research, an agency that tracks the market.
Separately, Tsinghua Unigroup may be looking to sell part of its stake in Unisoc to raise cash, according to a report from Nikkei Asia Review in February.
This article appeared in the South China Morning Post print edition as: Chip maker faces call for bankruptcy restructuring