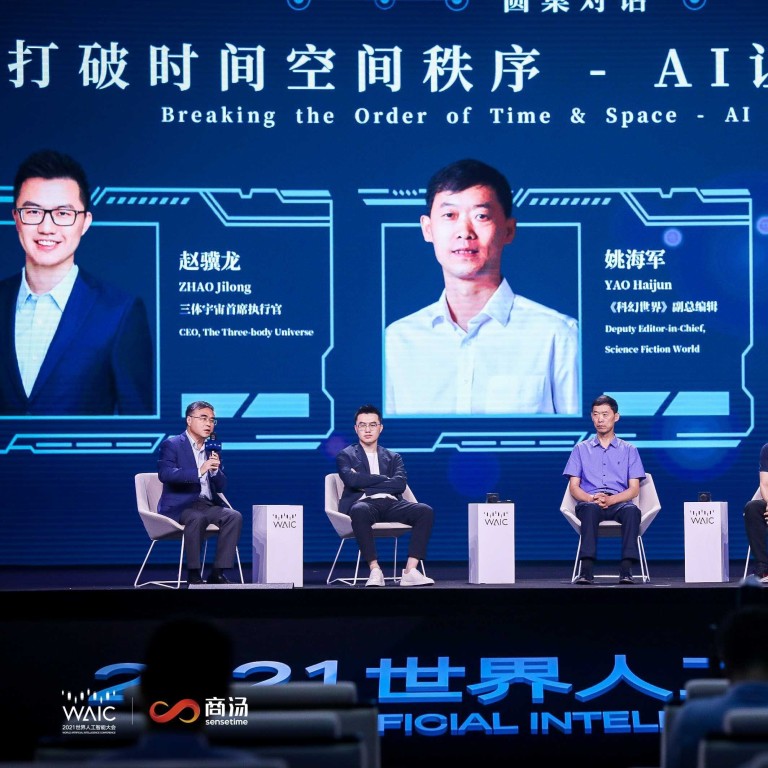 AI unicorn SenseTime appoints Three-Body Problem author Liu Cixin as director of 'immersive' sci-fi research project
Liu Cixin, author of the Three-Body Problem trilogy, is one of China's most famous sci-fi writers, with his books soon to be adapted by Netflix
SenseTime, whose AI technology is used to scan faces in streets, subways and residential complexes across China, first announced its new sci-fi venture in May
China's most famous sci-fi writer Liu Cixin, author of The Three-Body Problem, is joining one of the country's largest artificial intelligence (AI) companies, SenseTime Group, as director of its Science Fiction Planet Research Center.
SenseTime announced Liu's new role at the 2021 World Artificial Intelligence Conference in Shanghai on Friday. The author of China's epic trilogy, which kicked off the current phase of sci-fi fever in the country, teased audiences at the event by saying he was collaborating with SenseTime on building "an immersive world which welcomes everyone to experience the vastness of the universe, the insignificance of human beings, and the infinite possibilities in the future".
"AI is an accelerator of the imagination which can promote the development of science and technology, ultimately leading to the advancement of humanity," said Liu.
SenseTime, whose AI technology is used to scan faces in streets, subways and residential complexes across cities in China, first announced its new sci-fi venture in May.
The company is working on what it describes as an "innovative and immersive offline entertainment experience" with the copyright holder of Liu's book, Three Body Universe (Shanghai) Cultural Development Co, a subsidiary of Yoozoo Group.
SenseTime has yet to reveal details of the project but said it aims to use its AI technology to help users experience the Three-Body Problem and even "interact" with the characters from the trilogy.
Liu's Hugo Award-winning work has become a prized piece of intellectual property after China's relatively new embrace of science fiction entertainment. One of his novels,
The Wandering Earth
,
was adapted into a big-screen blockbuster
in 2019, earning US$700 at the box office.
Officially named
Remembrance of Earth's Past
, Liu's trilogy is also set for a
much-hyped Netflix adaptation
. The project, announced in 2019, will reportedly involve HBO's
Game of Thrones
co-creators David Benioff and D.B. Weiss.
But adapting the sci-fi story, which describes an alien invasion through a surprising mix of cultural theory and astrophysics, has been besieged by problems, including a high-profile murder case.
Yoozoo also initially promised to invest 1.2 billion yuan (US$185 million) into six films based on The Three-Body Problem after it obtained film, TV and game rights, but the project never took off.
The Netflix adaptation ran into its own problems after Liu Cixin gave an interview to
The New Yorker
in 2019 expressing support for the Chinese government's treatment of
Xinjiang
's Uygur Muslim community. In late 2020, a group of five Republican US senators called for Netflix to abandon the project but the streaming service said that it intends to move ahead with the production.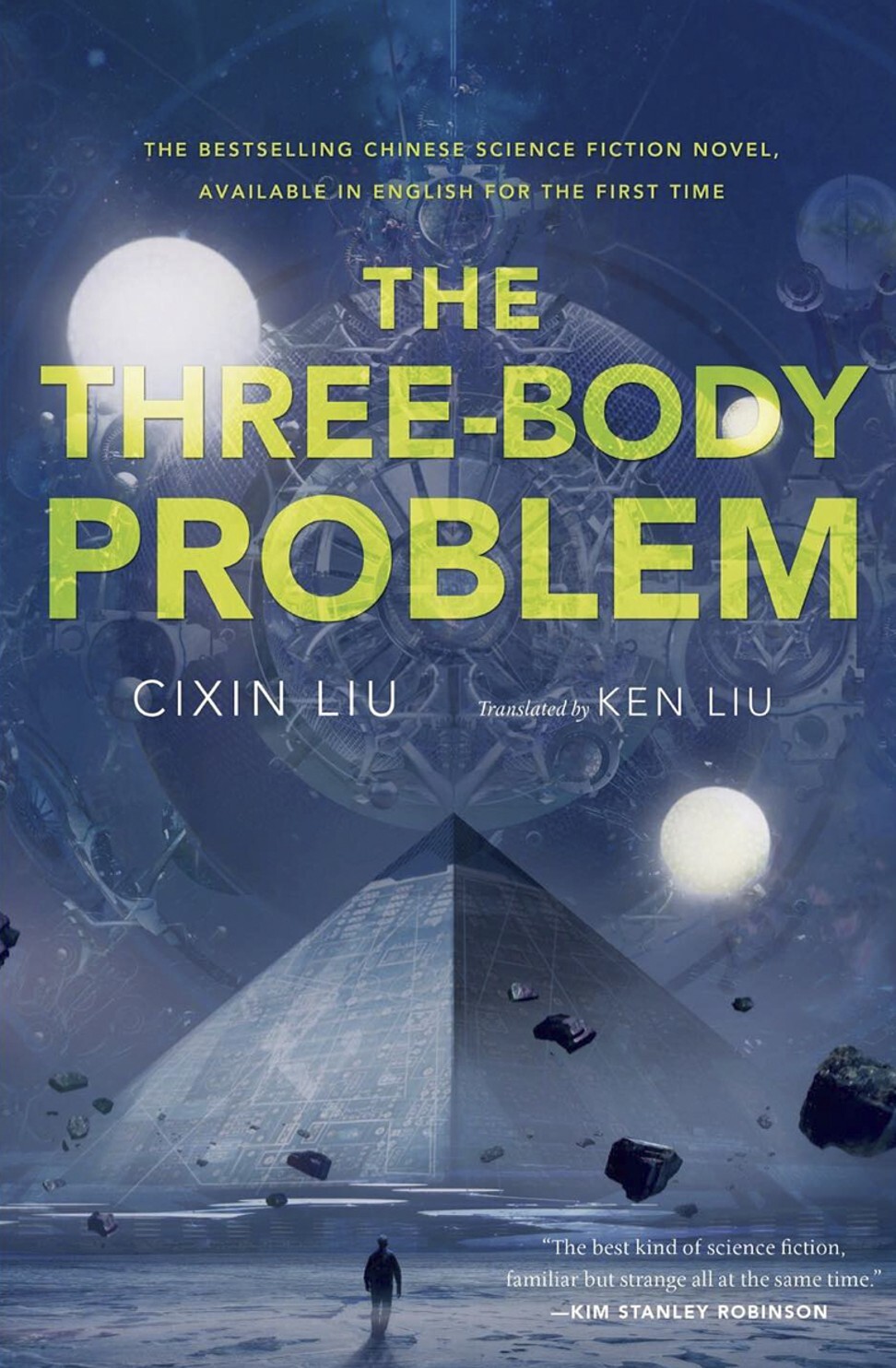 SenseTime, which traces its roots to Hong Kong and became the city's
first high tech unicorn
, has been caught up in its own
controversy over Beijing's policies in Xinjiang
. Along with other Chinese facial recognition start-ups, the Hong Kong and Shanghai-headquartered company was added to a US trade blacklist in 2019, implicating it in human rights violations against Uygurs and other members of Muslim minority groups in the far-west region of the country.
Beijing denies the allegations of human rights abuses in the region.
Despite these challenges, SenseTime
contemplated an initial public offering
after seeing a surge in demand for its technology thanks to the Covid-19 pandemic, Bloomberg reported in August last year.
Besides the Three-Body Problem venture, the AI company announced other projects at WAIC this year, including augmented reality (AR), sensing technology for smart vehicles, and an algorithm and computing infrastructure project called SenseCore AI Infrastructure.
The firm's backers include SoftBank Group Corp, Temasek Holdings and Alibaba Group Holding. Alibaba is the parent company of the South China Morning Post.