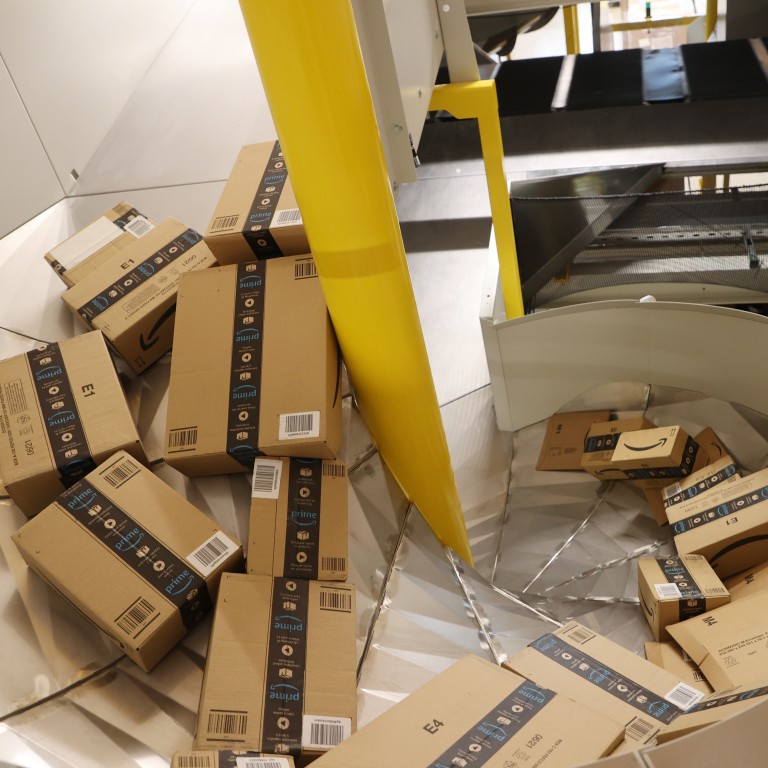 Made in China, sold on Amazon: Beijing says banned Chinese sellers facing 'growing pains' of cross-border e-commerce
The director of China's Foreign Trade Department said 'Chinese solutions' on Western platforms help develop cross-border e-commerce, but challenges remain
Amazon banned some of the biggest Chinese merchants on the platform for 'review abuse' this year amid an e-commerce boom during the pandemic
Beijing has acknowledged the challenges of bringing "Chinese solutions" to Western e-commerce platforms after
Amazon.com
 banned some of the biggest Chinese merchants on the platform for breaking its rules, dealing a heavy blow to China's push into cross-border e-commerce as Chinese sellers increase their presence abroad.
As the country's cross-border
e-commerce
industry has grown, differences in laws, cultures and acceptable business practices have led to Chinese companies facing serious challenges, said Li Xingqian, director of the Foreign Trade Department at the Ministry of Commerce, in a press conference held by China's State Council Information Office on Thursday.
"'Chinese experience' and 'Chinese solutions' have become examples for how to develop cross-border e-commerce," Li said. The problems Chinese merchants face now, he added, "emerge from the growth of a new form of trade, which is now going through some growing pains".
Amazon's crackdown on merchants this year is a setback for a model known as "made in China, sold on Amazon". Since May, the e-commerce giant has banned some of the biggest Chinese brands on its platform,
including Aukey, Mpow
and
340 stores owned by Shenzhen Youkeshu Technology Co
. The company said in June that well-known sellers had been removed for "review abuse".
While encouraging Chinese companies to follow the laws of different countries, Li said that China will help its companies comply with international standards and protect their "legitimate rights and interests". However, he also said e-commerce platforms should "cherish the important contributions" of third-party sellers.
Amazon has become an indispensable platform for many merchants amid a boom in cross-border e-commerce, which grew rapidly in China during the pandemic,
gaining support from Beijing
.
E-commerce imports and exports in China rose to 1.69 trillion yuan (US$261.2 billion) in 2020, a 31 per cent jump over the previous year, according to the Ministry of Commerce. Growth has continued into 2021, with import and export revenues rising 29 per cent in the first half of the year.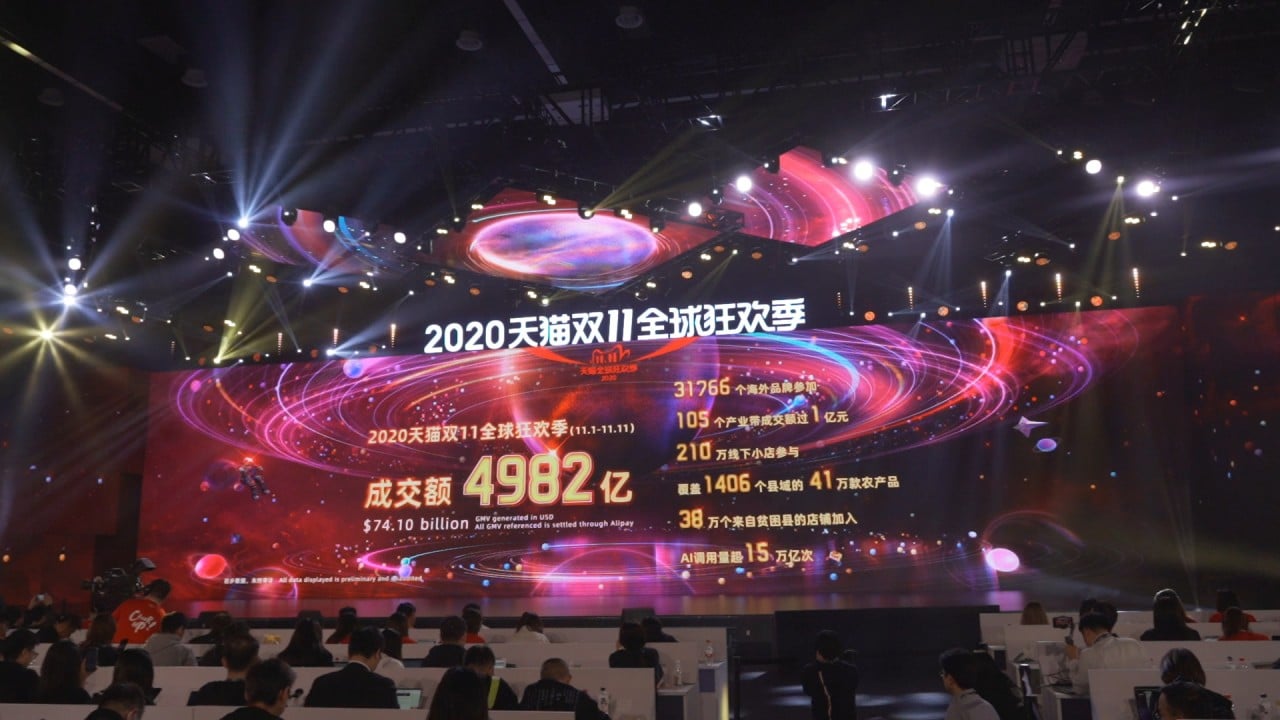 03:02
Amid pandemic, Chinese consumers spend US$74.1 billion during Singles' Day online sales festival
Amid pandemic, Chinese consumers spend US$74.1 billion during Singles' Day online sales festival
China has made a concerted effort to promote cross-border e-commerce, introducing supportive policies such as a faster clearance system and new pilot zones with tax exemptions. The government is also encouraging exporters to build up overseas warehouses and enhance their cross-border logistics capabilities.
Even before the pandemic, a growing number of Chinese merchants were turning to international platforms such as Amazon and eBay to reach more consumers beyond their shores. Their footprint on these platforms has only grown over the last year.
In January, Amazon had about 76,000 new China-based merchants, which was 75 per cent of all new vendors for the month, according to a report by consultancy Marketplace Pulse. Mainland sellers now represent about 63 per cent of all third-party merchants on Amazon's US store, a surge from 28 per cent in 2019.
This influx has also brought with it an increase in questionable business practices that Amazon has been trying to restrict, most notably paying or giving away products for positive reviews. Amazon has been working for years to fight review manipulation, officially instituting a ban on "incentivised reviews" in 2016.
This article appeared in the South China Morning Post print edition as: Beijing admits problems with e-commerce scheme following Amazon bans