Alibaba
Get more with myNEWS
A personalised news feed of stories that matter to you
Learn more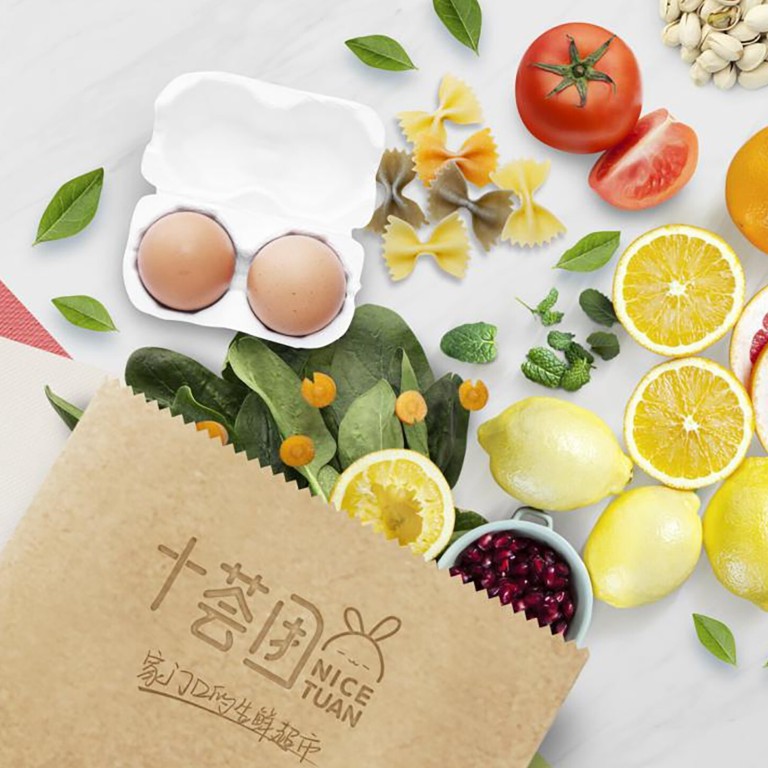 Alibaba-backed community group buying start-up Nice Tuan ceases operations in some cities, lays off workers
Nice Tuan employees said the firm is halting operations in multiple cities amid higher competition and setbacks from Beijing's tech crackdown
Once a darling of the community group buying industry, the Alibaba-backed start-up has found it tough to compete against tech giants Meituan, Pinduoduo and Didi
Community group buying platform Nice Tuan, backed by
Alibaba Group Holding
, has ceased operations in multiple cities and laid off staff, becoming the latest firm to face setbacks in the highly competitive industry once considered the future of retailing in China.
The 3-year-old company, once a rising star in the industry, halted operations in Xian in Shaanxi province, Taiyuan in Shanxi province, and the Hubei cities Xiangyang and Jingzhou, according to people familiar with the matter.
A Nice Tuan staff member in Xian, who declined to be named because he is not authorised to speak to the media, said the company notified him of the decision last Friday during a team meeting. The company had started transferring inventory to other cities by the next day.
Hundreds of Xian employees were laid off, he said, adding that he is applying for labour arbitration because the company has not paid compensation.
Another former employee based in Wuhan, who declined to be identified because she signed a confidentiality agreement, said that local stations in Taiyuan, Xiangyang and Jingzhou, which serve as distribution centres, ceased operations and laid off most of their staff.
Community group buying
became a hot business model
in the world's second-largest economy during the Covid-19 pandemic by allowing many people in a single community to order in bulk at discounted prices. The market is expected to be worth about 104 billion yuan (US$16 billion) this year, up 38 per cent from 2020, according to the Hangzhou-based China E-Commerce Research Centre (CERC).
In addition to start-ups like Nice Tuan, tech giants including
Meituan
,
Pinduoduo
and
Didi Chuxing
have doubled down on efforts to expand in the market.
Founded in 2018, Nice Tuan was once a leading provider of community group buying services in China. The company raised US$750 million in April from D-round financing led by DST Global and Alibaba, the owner of the South China Morning Post. The company's other investors include Zhen Fund, Qiming Venture Partners and GGV Capital.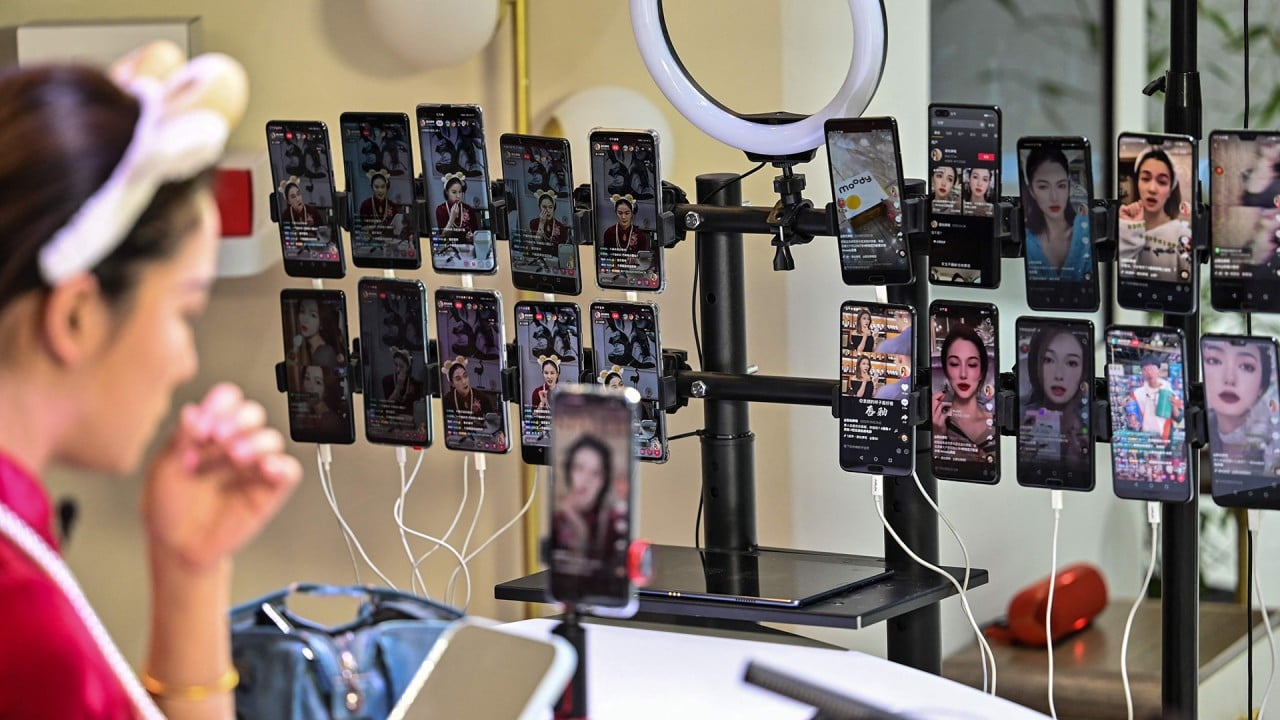 10:19
China's e-commerce and live-streaming booms are opportunities for private equity, Carlyle Group says
China's e-commerce and live-streaming booms are opportunities for private equity, Carlyle Group says
At the time, Nice Tuan's services covered about 1,600 counties, or about half of China, and the number of daily orders had surpassed 15 million. Now the company is in retreat amid a tougher market for start-ups. The news of the closures comes just one month after rival
Tongcheng Life filed for bankruptcy
, which its parent company blamed on poor management and a tougher business environment.
Nice Tuan plans to undergo a "comprehensive business upgrade" and pursue "self-reform and innovation", company founder Chen Ying said on Saturday in an internal letter seen by the Post and confirmed by employees. The letter did not mention the lay-offs.
One way Nice Tuan plans to push forward is by integrating with
Alibaba's community group buying business MMC
in some areas, Chen said in the letter. Shared resources will include warehouses and distribution and supply chain operations.
Nice Tuan declined to comment. Alibaba did not immediately respond to a request for comment.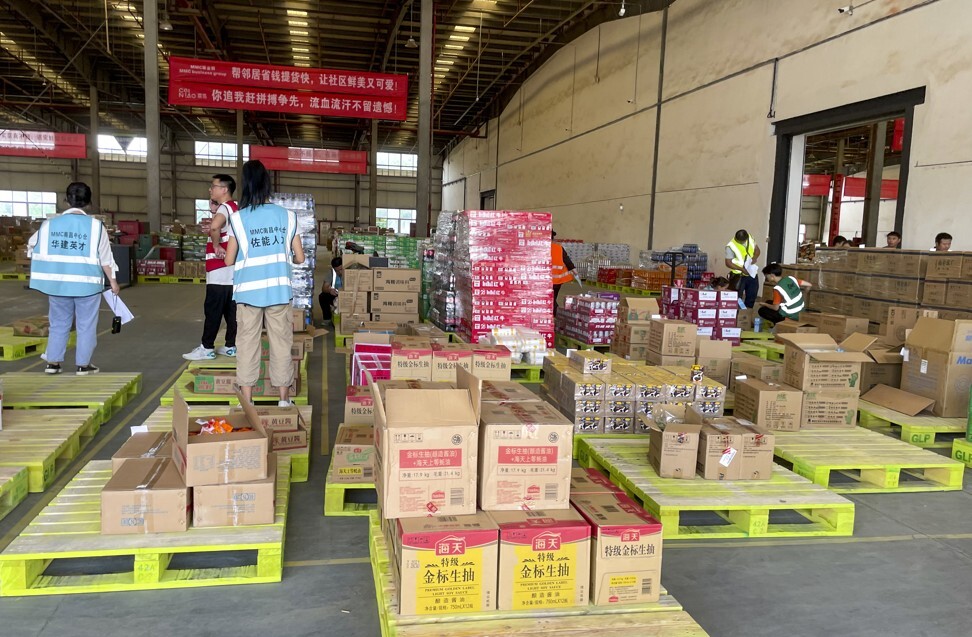 "The rise and fall of Nice Tuan is a 'microcosm' of the development of community group buying [in China]," said Mo Daiqing, a senior analyst at CERC.
Hailed by tech companies as a way to cut out the middleman by directly connecting food suppliers with customers, community group buying has all the hallmarks of "blitzscaling" – an aggressive growth model whereby profits are sacrificed in the short term in favour of acquiring new users.
Nice Tuan became a victim of this approach as it rapidly burned through cash in an effort to scale up. The company did not have any advantages beyond low prices, Mo said, leading it to fall short when going up against much larger competitors.
As the industry grew more competitive, China's tightening regulations on the tech sector have also clouded Nice Tuan's growth.
Beijing's heightened scrutiny of Big Tech has focused on a range of issues from antitrust to data security. Amid this environment, community group buying has been singled out by state media for using economies of scale to put local food merchants and traditional wet markets out of business.
"This field, which should have entered a stage of benign development, is now in an unhealthy state of development because of the previous subsidy war," Chen said in his letter.
At the end of last year, China's State Administration for Market Regulation (SAMR) and the Ministry of Commerce
summoned
Alibaba,
Tencent Holdings
,
JD.com
, Meituan, Pinduoduo and Didi to issue a warning. "It is strictly prohibited to sell products below cost with the purpose of squeezing out competitors or seeking monopoly positions," SAMR said in a statement at the time.
This article appeared in the South China Morning Post print edition as: Group buying platform in retreat