Apps
Get more with myNEWS
A personalised news feed of stories that matter to you
Learn more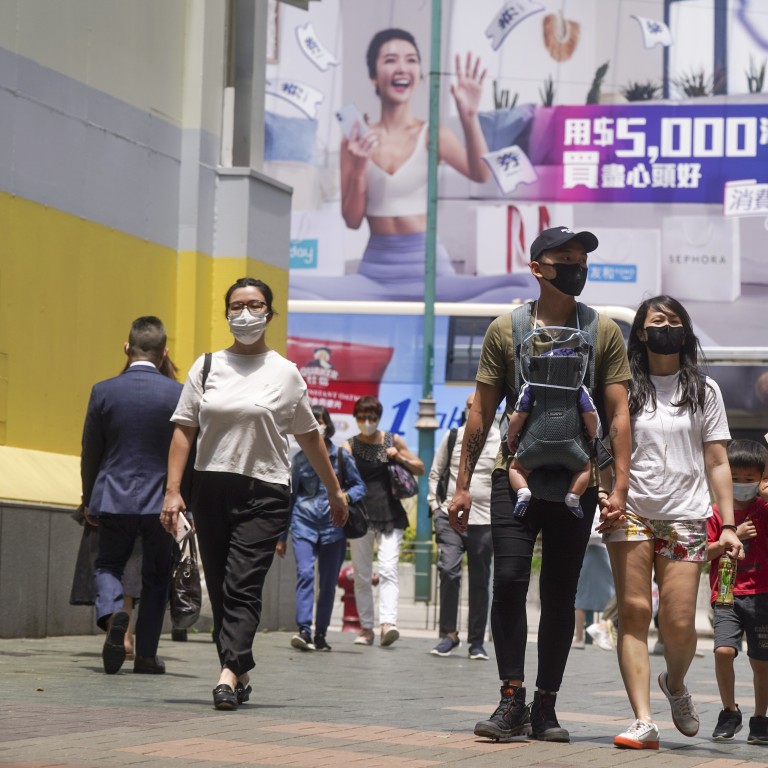 New shopping app KaiKai woos Hong Kong consumers with two 'pushed' deals a day
Shopping app KaiKai launched in Hong Kong last week is asking buyers to physically go and pick up their online orders at offline stores
App was launched by Shanghai-based ad tech company Cosmose AI, but KaiKai says it does not share user data with Cosmose AI or use it for advertising
A new shopping app launched in Hong Kong named KaiKai is pushing targeted discount deals to consumers and allowing them to order online and then physically pick up their products at offline stores, offering what the company calls a "gamified" shopping experience in the city.
On its launch in Hong Kong on September 18 the app was the third most downloaded app on the city's iOS app store as it wooed young consumers with two flash sale deals every day at 12pm and 8pm offering products at deep discounts. Its ranking in the iOS app store had dropped to about 66th in the shopping category as of Friday.
Offerings in the past few days included Apple's popular earphones, AirPods Pro, sold originally at HK$1,999 (US$257) but listed on KaiKai at HK$1,000. It also offered Dyson's Supersonic HD08 hair dryer at HK$2,398.60, compared with an official list price of HK$3,580, according to information gathered from the app.
The company sources products from brands and also distributors, said Roger Kan, district director of KaiKai Hong Kong, in an interview with the South China Morning Post on Friday.
If a shopper manages to beat others to reserving a product when a flash sale opens, they then have seven days to go to a physical store to pick up that order.
The app was developed by Shanghai-headquartered Cosmose AI, a technology firm created by founder Miron Mironiuk that tracks shopper locations for online advertising, but Kan said KaiKai does not share user location data with Cosmose AI. "We use different servers and we have different management teams. The data we collect from the KaiKai app is by no means shared with Cosmose."
KaiKai, first launched in Singapore this summer, is a different business that is not data driven, said Kan. In the next stage of development, they are planning to recommend personalised deals to users based on their transaction history and their physical locations, but this will not be based on Cosmose AI's location technology, added Kan.
The reason KaiKai wants shoppers to visit an offline store is because they "value the in-store experience," Kan said. As the Covid-19 pandemic led to an increasing reliance on e-commerce and a sharp decline in foot traffic, the app has brought merchants "an increase in footfall" and given them more opportunities to upsell other products to KaiKai users, said Kan.
"People are likely to convert when they see, touch the products and receive advice from the salesperson," he said.
KaiKai is hoping that in two months, they will be able to generate revenue by charging merchants a commission, Kan said. At the moment though, KaiKai is spending money subsidising the product offerings in order to gain users and to attract merchants to join.
Shanghai-headquartered Cosmose AI was founded in 2014. It gathers "anonymous mobile user IDs and high precision location data and provides consumer behaviour insights to brands and advertisers".
Cosmose does not have a user-facing mobile app or install anything in the stores it works with. It is able to know someone's movements because it buys the data from the apps that you have already given permission to know your location, according to the CNBC report.
Brands and advertisers that work with Cosmose are then able to precisely market to a user based on what stores those users have visited.