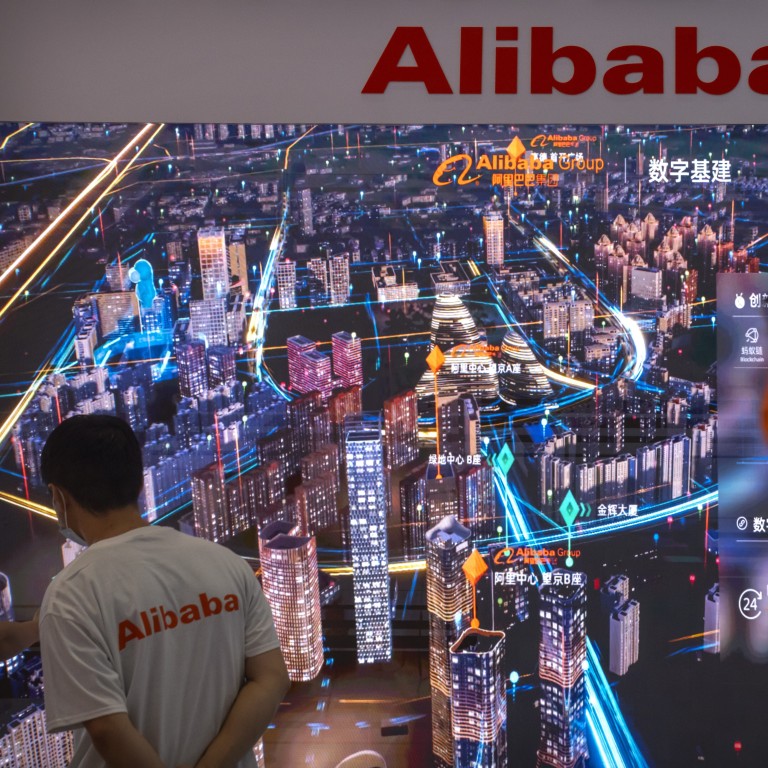 Alibaba launches fast-fashion shopping site allyLikes for overseas shoppers, taking on shooting star Shein
allyLikes will compete directly with fast-fashion player Shein, which also features a speedy iteration of styles and affordable prices
allyLikes sells everything from dresses to earrings, with prices ranging from a few bucks for a T-shirt to over US$30 for a leather jacket
Chinese e-commerce giant Alibaba Group Holding recently launched fast-fashion e-tailer allyLikes targeting the North American and European markets, in an attempt to rival Chinese shopping site Shein, which has taken the world by storm amid a cross-border e-commerce boom.
A check on allyLikes' website and app shows that the fashion site sells everything from dresses to earrings, with prices ranging from a few bucks for a T-shirt to over US$30 for a leather jacket. It currently ships to European countries including France and Italy, as well as Canada and the US, according to its website.
Similar to other fast fashion players, allyLikes touts the speed with which it can list new styles, and has over 500 new arrivals each week, according to its page on Apple's app store which listed Alibaba as the developer. The platform is also recruiting influencers to promote the brand with perks including sponsored gifts and 50 per cent commissions.
Alibaba's new fashion initiative was first reported by Chinese tech blog Tech Planet on Monday, which noted that allyLikes leverages Alibaba's rich e-commerce data processing abilities. Alibaba, owner of the South China Morning Post, did not immediately reply to a request for comment.
The Hangzhou-based giant's allyLikes will compete directly with fast-fashion player Shein from China's eastern city of Nanjing, which also features a speedy iteration of styles, affordable prices and influencer campaigns. Shein, little-known just a few years ago, has enjoyed a meteoric rise to success among Gen Z consumers around the world.
China's cross-border e-commerce sector, which sells "made in China" products to consumers globally, has boomed following the Covid-19 pandemic, as Chinese merchants flock to overseas platforms such as Amazon and eBay, or set up their own websites known as "independent stores".
Clothing was the most popular category for cross-border purchases worldwide in 2018, followed by electronic gadgets and toys, according to a report by the Centre for China and Globalisation in April.
Shein – which adds nearly 5,000 new items to its website every day – topped Amazon.com as the most popular app in the shopping category of the Apple App and Google App stores in May in the US, beating big name competitors such as Zara, H&M and Uniqlo. The 13-year-old company doubled its sales in 2020 to reach US$10 billion, according to Chinese tech media outlet Latepost, narrowing the gap with Zara, whose offline stores were hit heavily by the effects of Covid-19 in 2020.
AllyLikes is still in the early stages of business development, with app downloads of less than 10,000 worldwide across the iOS App Store and Google Play last month, according to data from Sensor Tower. In comparison, Shein's app had 5 million downloads from the iOS store and 9 million from Google last month.
Kenndy Li, a garment supplier for Shein, said competition in the fast-fashion e-commerce sector will likely prove too stiff for newcomers like allyLikes.
"There are hundreds of 'independent stores' in this sector, and money and resources from Alibaba will not be the determining factor in this competition. Deep knowledge and experience in the industry, including supply chain and design, will not be easily challenged," said Li.