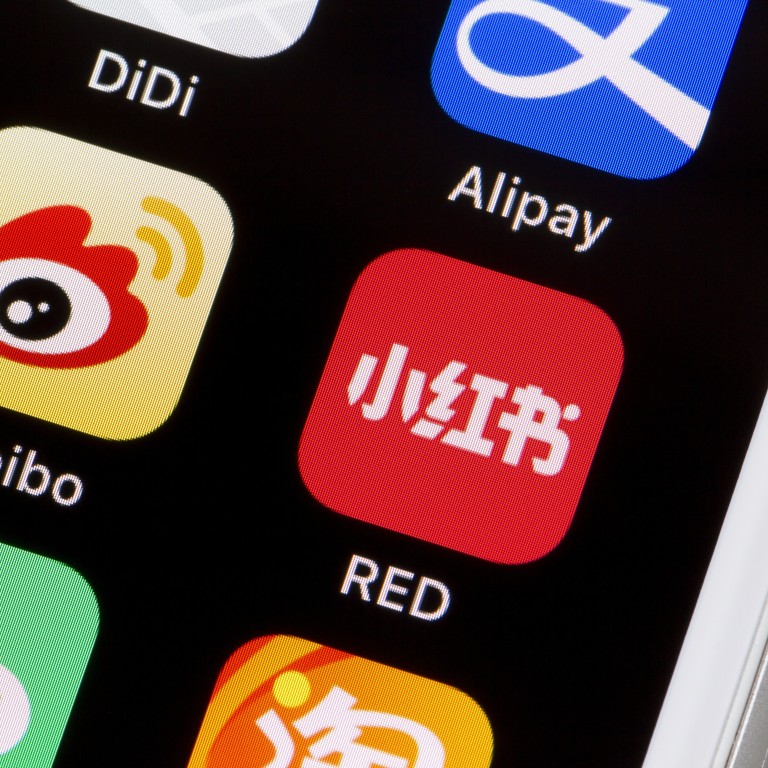 Chinese social e-commerce app Xiaohongshu raises US$500 million as IPO plans hit roadblock amid regulatory tightening
The platform known as China's answer to Instagram raised the money from existing investors after being forced to put IPO plans on hold
Xiaohongshu is one of several tech companies that planned to list overseas until Beijing made government probes part of the process
Social e-commerce app
Xiaohongshu
, known as China's answer to Instagram, has raised US$500 million from existing investors in a new fundraising round after the company was forced to put its plans for an initial public offering on the back burner amid Beijing's heightened scrutiny of overseas listings, according to a source briefed on the matter.
The new funding for Shanghai-based Xiaohongshu, which means "little red book", boosted the company's valuation to US$20 billion, according to the source, who asked not to be named because the matter is private. The round was led by Singapore state investor Temasek Holdings and
Tencent Holdings
. Genesis Capital, Tiantu, and
Alibaba Group Holding
, owner of the
South China Morning Post
, also invested.
Xiaohongshu confirmed that it raised new funding primarily from existing investors, but it declined to name those investors or the amount raised. The news was first reported by Chinese tech news site 36kr on Monday.
The company
filed confidentially to list
in the US earlier this year, but the plan was put on hold after Beijing increased regulatory oversight of overseas listings, the
Post
reported in July.
Since the regulatory changes, Xiaohongshu's IPO plans have been a guessing game. In October, Bloomberg News reported that the company was looking at listing in Hong Kong to raise US$500 million, but the company denied the report, saying it had no specific IPO plans.
Founded in 2013 by Miranda Qu and Charlwin Mao, Xiaohongshu rose quickly in popularity in China by merging shopping and social media. Initially designed to help travellers plan overseas shopping lists, it has evolved into a place for people to share shopping experiences and detail the quality of products.
It is now a go-to platform for China's Generation-Z users to find what to buy, where to visit, and even which hotels to book for quarantining. But the rise of the creator economy has also led to criticism of the platform.
Despite e-commerce being a core function of the app, most of its revenue still comes from advertising. As of September, the company had more than 148 million monthly active users, according to research firm Analysys. Women account for 67 per cent of its users, and nearly 90 per cent of users are under the age of 35.
This article appeared in the South China Morning Post print edition as: 'China's Instagram' raises US$500m after IPO setback