Alibaba
Get more with myNEWS
A personalised news feed of stories that matter to you
Learn more
China's internet walled gardens may be cracking but users face a long wait for the bricks to come tumbling down
China's billion-plus internet users face daily hassles in accessing online platforms and services run by different companies every day - Beijing wants this to end
Tech companies are still figuring out ways they can comply with the government's push for interoperability while at the same time protecting their turf
Shenzhen resident Chen Channing frequently receives blocks of gibberish code via his WeChat app – and he knows exactly what to do with it.
He copies the codes, opens
Alibaba Group Holding's
Taobao shopping app on his phone, pastes them in, and voila – links to purchase selected products appear.
But lately Chen has noticed that some of the codes now include links that open directly within WeChat, the supper app operated by
Tencent Holdings
. To his disappointment though, the links do not always work and some still require him to copy and paste into an external browser.
"It's really inconvenient. All I need is to be able to see a message, why is it so hard?" Chen said in frustration, when he related his experience to the South China Morning Post recently. Alibaba owns the Post.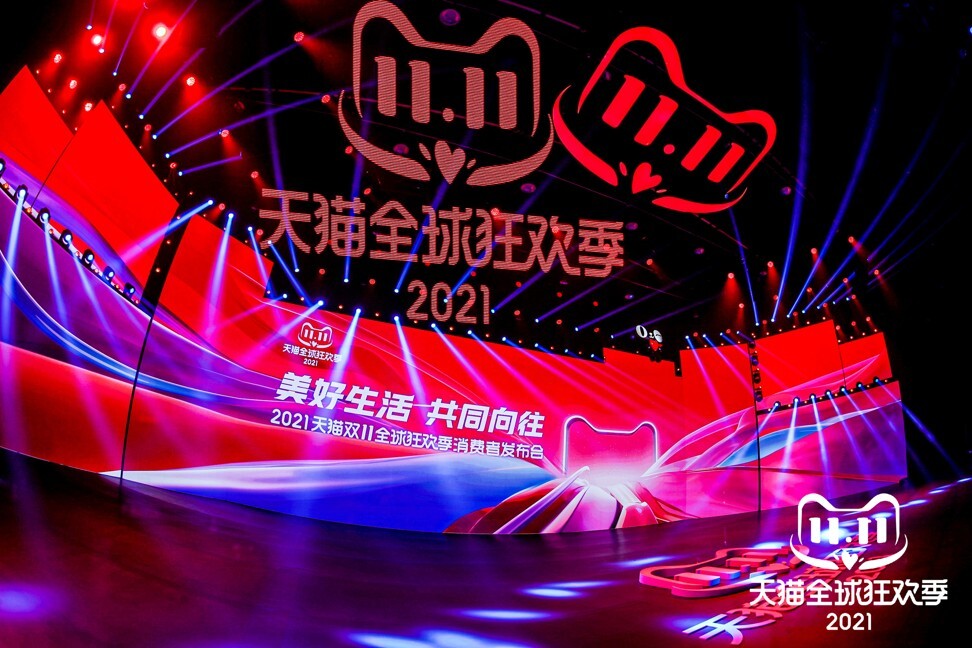 Chen is among a billion internet users in China who face daily hassles in accessing online platforms and services run by different companies everyday. But these so-called "walled gardens" that have long separated the online sphere into exclusive ecosystems controlled by the likes of Tencent and Alibaba are beginning to crack, and it is not an accident.
Over the past year Beijing has fired a fussilade of regulatory missiles at Big Tech, aimed at stamping out monopolistic practices, securing private data and encouraging greater competition with the country's cyberspace. And the measures are beginning to hit their target.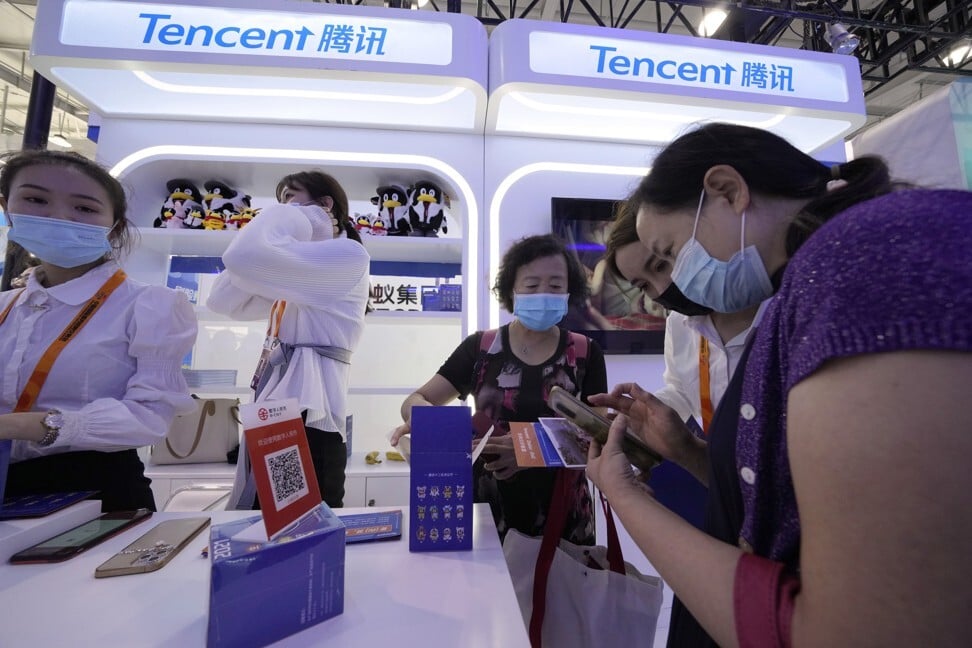 The country's
Singles' Day event
, the biggest online shopping festival in the word, traditionally sees
bare-knuckle competition
between China's
e-commerce giants
to see who can rack up the biggest number of customer clicks and sell the most – and there has been little in the way of sharing, until very recently.
"Interconnectivity is the basic principle of the internet, and long-term, exclusivity will only lead to the demise [of the industry]," said Wei Shilin, a senior partner at law firm Dentons. "[Exclusivity] is increasing the cost of transactions in society, especially for the average consumer, as well as merchants along the value chain."
However, the initial steps at greater interoperability between platforms have been a little unsteady.
In late October, WeChat, which has 1.25 billion monthly active users making it China's biggest app, was reported to have
blocked the sharing of shopping trolley links
from Taobao ahead of the online marketplace's Singles' Day shopping campaign. This came just days after Taobao launched the sharing function, according to state media title
Economic Daily
.
"Big platforms should have big visions," the Economic Daily said in a commentary published on November 3. "Interconnectivity is not about the willingness [of platforms] to do it – it's a problem that needs an urgent solution."
Clearly tech companies are still figuring out ways they can comply with the government's push for interoperability while at the same time protecting their turf.
"The platforms are still trying to find a balance point for their business interest," Wei said. "WeChat's user base is powerful and can give links huge traffic, but Tencent may not be willing to share that with Alibaba … everyone wants a bigger slice, but the ultimate way to gain a bigger interest is to strike a balance."
The MIIT said in September that it has been giving guidance to internet companies as they conduct self-rectification measures to
unblock external website links
, and will continue to push the companies to eventually solve the problem through different steps and phases.
"Blocking website links is one of the priority issues of our campaign, and ensuring normal access to legitimate websites is a basic requirement for the development of the internet," Zhao Zhiguo, MIIT spokesman and director general of the ministry's Information and Communications Management Bureau, said in September without mentioning any tech companies by name.
Major tech players including Tencent, Alibaba and
TikTok
owner
ByteDance have
all pledged to comply with the mandate.
However, many of the details of interconnectivity, including the extent of openness and to whom the internet platforms should open up to, remain opaque, say industry and legal experts.
"It remains to be seen how these firms will rectify their behaviour because interoperability is a highly complex legal issue and usually involves in-depth case-by-case analysis," said Angela Zhang, director of the Centre for Chinese Law at the University of Hong Kong.
"It is a bit early to tell whether the regulatory actions are having any substantive impact on these firms' business practices," said Zhang. "If these companies open up their ecosystems, it could benefit those players outside the Alibaba and Tencent ecosystems, [such as ByteDance], provided that the cost of accessing the ecosystem is fair and reasonable."
Tencent, which has long been a target of criticism for blocking links to rivals, started to
allow links to rivals
, including Alibaba's Taobao and ByteDance's
short video app Douyin
, to be shared in one-to-one chats in mid-September. For external links in big chat groups Tencent will develop more functions so that users can make their own choices, the company said at that time.
The same month Alibaba, which runs rival payment service Alipay, started allowing consumers to use Tencent's WeChat Pay on a number of its platforms, including food delivery service Ele.me, video-streaming provider Youku, entertainment ticketing business Damai and cross-border e-commerce platform Kaola.
Users of China's two largest mobile payments providers have also been able to pay with UnionPay's Cloud QuickPass in those apps as of August. But niggles remain.
How did Alibaba's Singles' Day perform over the years?
| | | |
| --- | --- | --- |
| Year  | GMV (Billion Yuan) | % Change (%) |
| 2021 | 540.3 | 8.45 |
| 2020 | 498.2 | 85.6 |
| 2019 | 268.4 | 25.7 |
| 2018 | 213.5 | 26.9 |
| 2017 | 168.2 | 39.3 |
| 2016 | 120.7 | 32.3 |
| 2015 | 91.21 | 59.7 |
| 2014 | 57.1 | 63.1 |
| 2013 | 35 | 83.2 |
| 2012 | 19.1 | 267.3 |
| 2011 | 5.2 | 455.6 |
| 2010 | 0.936 | 1700 |
| 2009 | 0.052 |   |
SCMP Graphic
Alibaba's bargain marketplace Taobao Deals, second-hand e-commerce platform Idle Fish, as well as grocery chain Freshippo are still awaiting approval from Tencent to include WeChat Pay on their services and launch mini apps within WeChat, Alibaba said publicly in September.
A person familiar with the situation, who requested anonymity as the information is not public, told the Post that WeChat has been blocking their applications to list mini apps.
Tencent has been silent regarding the status of Alibaba's applications but has not been shy in expressing caution and hesitation on the opening up of its ecosystem.
Opening up would give rise to questions about spamming, content piracy and commercial policy issues, Tencent's president Martin Lau said in September. "We feel very complicated questions need to be discussed and resolved over time. It's really not the most important priority for our vision," said Lau. "We want to handle these questions in a very cautious way."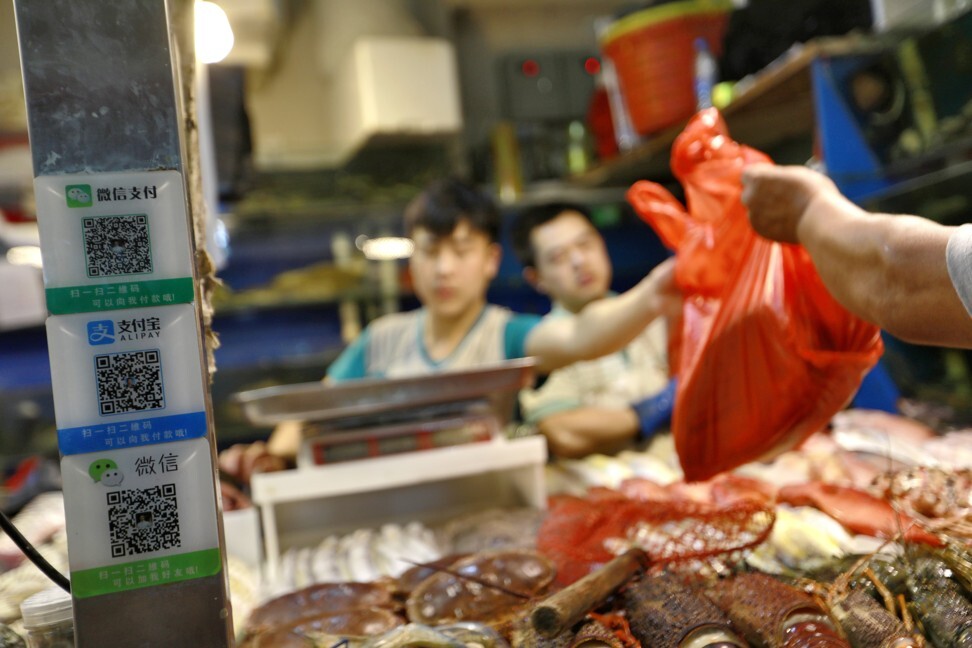 Alibaba has said the company "[believes] connectivity and openness are the foundations of a healthy digital ecosystem".
"We will continue to find common ground with our peers on the platform economy to better serve Chinese consumers," an Alibaba spokesperson said in response to a request for comment from the Post. Tencent declined to provide further comment beyond its September statement.
Tencent's protection of its portfolio company
Pinduoduo
, a direct competitor to Taobao Deals, is the main reason behind WeChat's reluctance to allow the Alibaba service to launch as a mini app, said Michael Norris, research manager at Shanghai-based consultancy AgencyChina.
"Alibaba is keen to get its fast-growing Taobao Deals on WeChat," Norris said. "WeChat is a sizeable transaction environment. Alibaba is acutely aware that it needs to be both where its shoppers are and where its merchants are setting up shop to transact."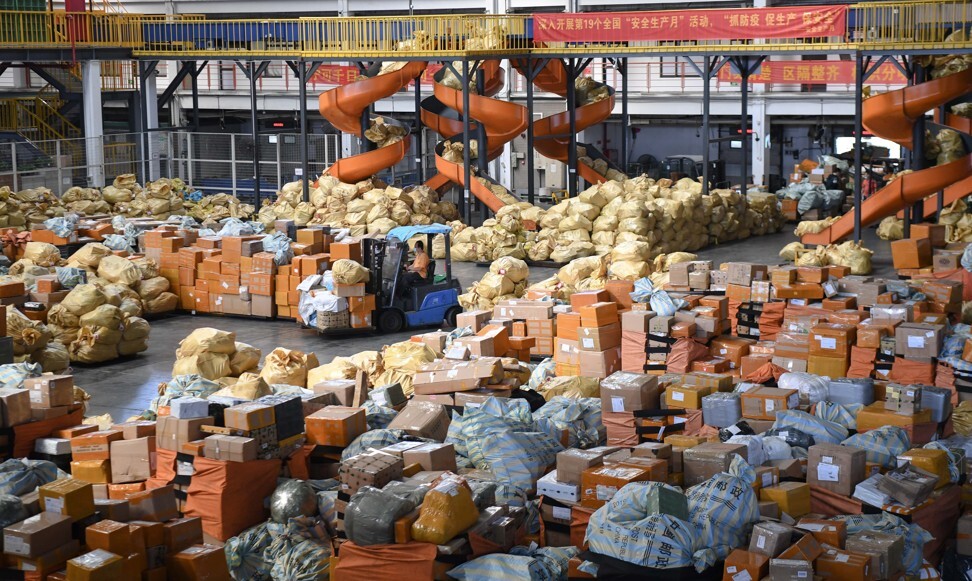 Alibaba's current eagerness to break into WeChat contrasts with its efforts to cut ties with the messaging app in 2013, when Alibaba and Tencent were locked in combat across both social media and
e-commerce
.
At that time Taobao announced that it would block access from WeChat to its own app, citing "security concerns" that users could be scammed by fake Taobao links on WeChat, while it spared no efforts in promoting its
newly-launched messaging app Laiwang
.
WeChat, two years old at that time, blocked Laiwang which tried to invite users from WeChat to sign up by offering cash rewards, Laiwang said in a social media post.
Laiwang is not the only rival that WeChat has blocked over the years though.
ByteDance has claimed that WeChat blocked several of its services including Douyin, news aggregator Jinri Toutiao and work app Feishu. ByteDance has publicly attacked, and tried to sue, Tencent over the alleged practice, and founders of the two companies even engaged in an online spat on the topic. Tencent vowed to countersue at the time.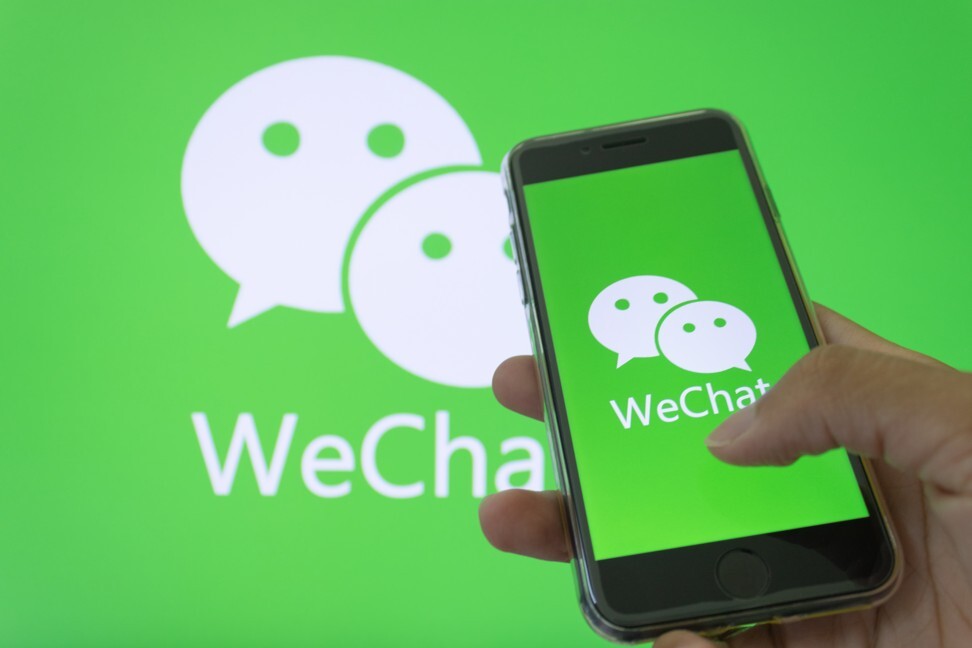 To be sure, the walled garden phenomenon is not exclusive to China.
Back in the 1960s, American Telephone & Telegraph (AT&T) did not allow "foreign" devices to connect to its telephone network. AT&T had a monopoly on telephone calls in the US and argued that a device it did not manufacture might endanger or degrade its network.
In 1998, America Online (AOL), the world's largest internet service provider at the time with 55 per cent US market share, was also to keep its customers within a "walled garden" where the company provided services including e-commerce, chat, email and access to the public internet.
According to Dentons' Wei, Apple is "the most typical closed ecosystem as the company cites security as a reason" for its closed app store environment.
Meanwhile, analysts have warned that as China's walled gardens gradually dismantle the authorities must beware of the creation of new monopoly power. For example, if users no longer need to switch between Alipay and WeChatPay to do the same thing in different scenarios, they may lean more to one of them, said Ivan Platonov, research manager at EqualOcean, a China-focused investment research firm.
"WeChat Pay has been doing better offline, whereas Alipay dominates the online segment," Platonov said. "If there is no wall, many consumers will simply stick to just one ecosystem to do more things - very likely the one they use for other financial services, such as microloans."