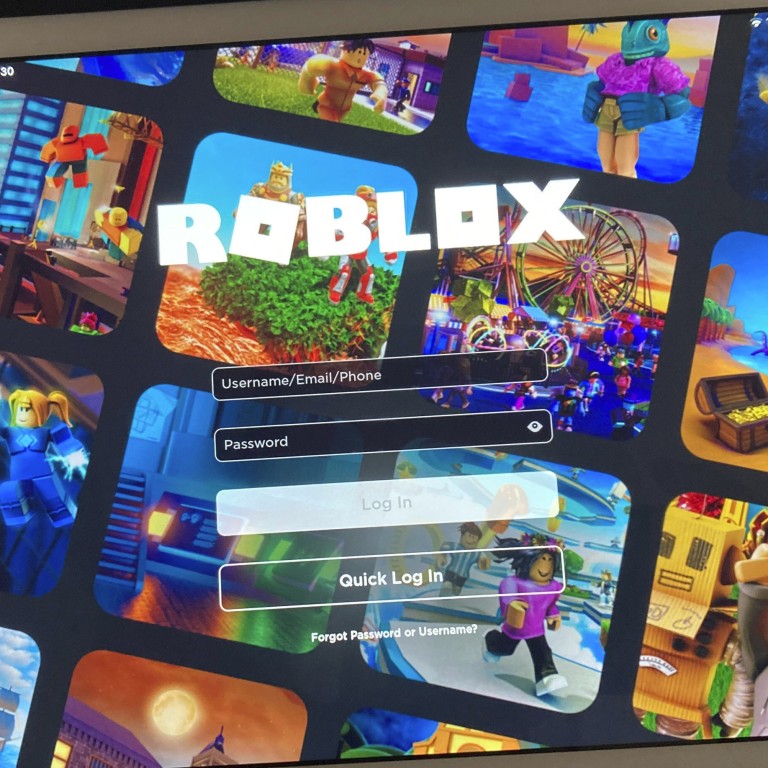 US-based Roblox, Epic Games' setbacks in China point to a splintered metaverse
Roblox's recent investor presentation shows the company has scant presence in mainland China, while Epic Games has pulled Fortnite from the country
Metaverse, seen by some people as the next iteration of the internet, could look very different in China than the rest of the world, analysts said
The recent stumbles of American video game makers Roblox and Epic Games in mainland China suggest that the country is headed towards a future where its metaverse – touted by enthusiasts as the next evolution of the internet – could be closed to foreign companies.
Roblox and Epic Games have both made the metaverse – loosely defined as a shared, immersive 3D virtual space where people can interact and trade – a core part of their business strategy.
But while Roblox said in its IPO prospectus for its New York listing in March that it has high hopes for growth in China, the Californian company's investor presentation last week showed that few of its 47.3 million daily active users are currently located in the country, the world's largest video gaming market.
Despite having launched four months ago in China through a tie-up with local giant Tencent Holdings, Roblox remains little known among gamers in the country.
The company launched a trial version of the battle royale blockbuster in 2018 but ultimately could not secure government approval to charge players for in-game commodities.
Last week, Epic CEO Tim Sweeney told CNN that geopolitical tension was one of the factors behind the decision to withdraw Fortnite from China.
"There's always been a lot of uncertainty about the future of
US-China relation
s, and unfortunately, they've been strained for the past few years," said Sweeney. "And we just didn't see a realistic likelihood of being able to receive approval to launch in China. So we gave up trying, but I think it was a good effort."
The latest setbacks by Roblox and Epic show that any future iteration of the metaverse in China could become off-limits to foreign tech firms despite their willingness to comply with Beijing's strict regulations, according to analysts.
"Given the existing internet is splintered between China and the rest of the world, it's entirely likely that the metaverse will be as well," said Matthew Kanterman, senior analyst at Bloomberg Intelligence.
China's Great Firewall blocks many popular foreign websites and internet platforms. Facebook, which recently renamed itself Meta to demonstrate its commitment to building the metaverse, has for years struggled to bring its suite of apps including Facebook, Instagram and WhatsApp to the world's second largest economy.
Moreover, the platforms and types of experiences that are popular outside China often do not resonate in China, and vice versa, said Kanterman. "The parallel development of the [China and non-China] markets means they could, and probably will, take very different paths."
As the metaverse concept begins to gain traction around the world, Chinese tech giants including Tencent, NetEase and Bilibili have all recently said that they are prepared to develop the metaverse.
Metaverse concept stocks in the country have also been on a bull run despite repeated warnings by regulators and state media against market speculation.
Roblox CEO David Baszucki said during an earnings call earlier this month that the company is taking a "super long view" in China and will "keep our head down" in the face of regulations.
"We built our own compliance framework that allows us to customise how Roblox operates in a given country," said Roblox's chief business officer Craig Donato. "So we can change the way identities are authenticated or if there [are] screen time regulations, we can honour those."
Despite those efforts however, Roblox's operation in China is hindered by many risks, said Daniel Ahmad, senior analyst at gaming business consultancy Niko Partners.
One of them is the country's three-hour weekly game time limit for children introduced in August. Another is the government' stringent requirement for user-generated content, since most games on Roblox are created by users.
"It's clear that the game aspect [of Roblox] hasn't taken off just yet [in China],"said Ahmad.
Serkan Toto, chief executive of consultancy Kantan Games, also said that Roblox faces an uphill battle in China.
"The platform is primarily aimed at younger players, and I don't see how it would be possible to build a meaningful business in China after the government singled out exactly that demographic for imposing particularly strict regulations," he said.
As for Epic, Toto said he believes that the company is "done with China for the foreseeable future".