Meituan
Get more with myNEWS
A personalised news feed of stories that matter to you
Learn more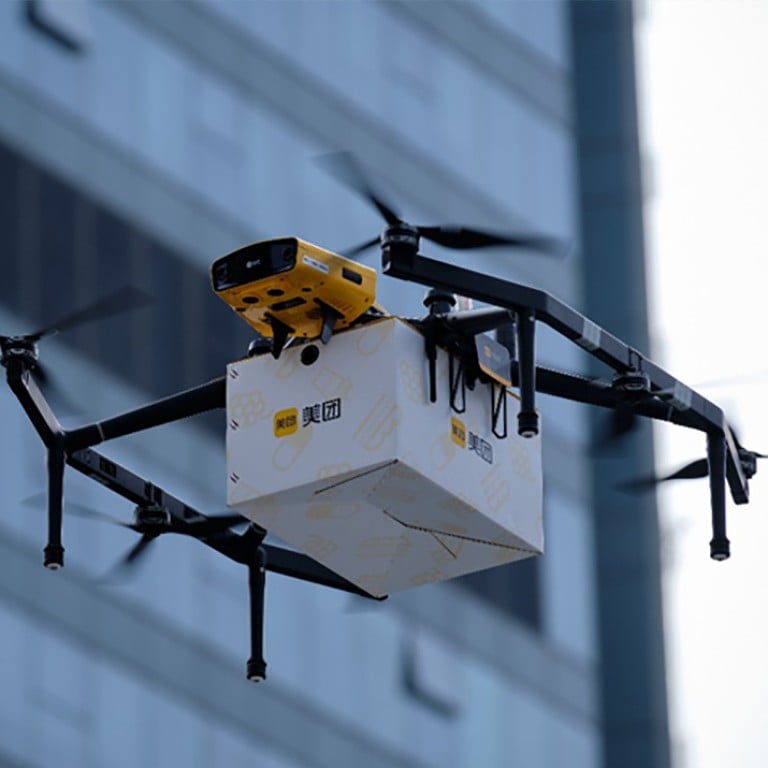 Meituan wants its drones to officially deliver meals to customers in Shenzhen by 2022
China's largest food delivery service provider launches a test run of its drone delivery service in a Shenzhen commercial district
The company's application to officially introduce its airborne delivery service is under review by the government
On-demand service provider Meituan aims to be the first company in China's southern tech hub of Shenzhen to officially deliver orders to customers using drones, after kicking off a trial run in the city's commercial district.
Meituan's application to introduce a drone delivery service, submitted in September, is currently under review by aviation authorities, Mao Yinian, head of the company's drone delivery unit, said in an interview. The process usually takes one to two years, and the company expects to receive the green light in 2022, Mao said.
The Beijing-based company is also working closely with other relevant authorities to comply with various rules and regulations, including the Public Security Bureau, which manages safety issues, and the Ministry of Industry and Information Technology, which oversees hardware and telecommunications, said Mao.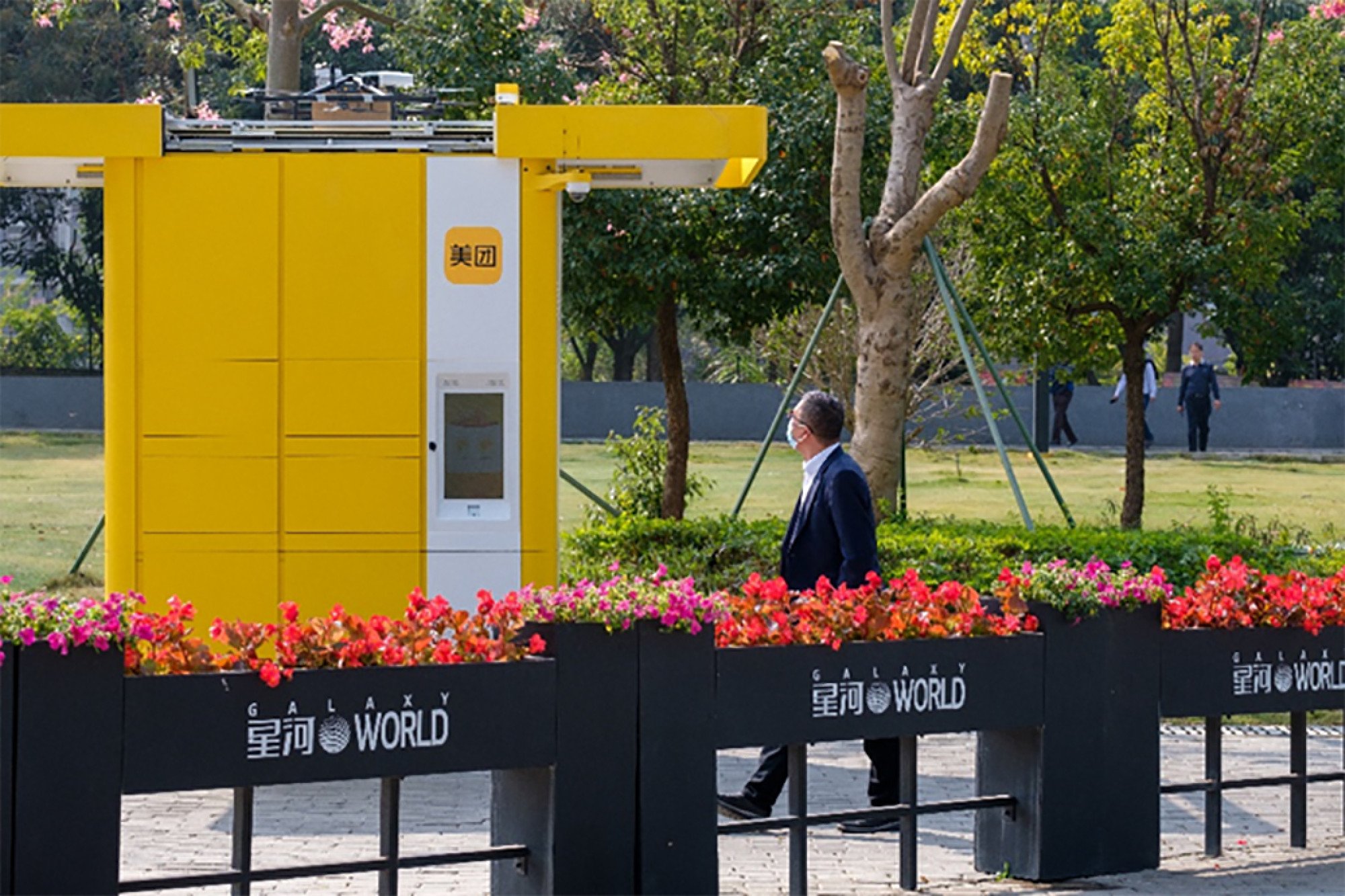 Shenzhen, which was chosen by Beijing to spearhead the country's reform of low-altitude aviation policies, is likely to become the first city in the world to commercialise the use of drones in logistics operations, according to Mao.
Meituan launched a trial run on Friday to use drones to deliver meals within a 3km radius around Shenzhen Longgang Galaxy Coco Park, a shopping and office complex in the eastern part of the city. It followed seven similar tests conducted in residential areas across the city earlier this year.
Users who want to receive their food from a drone can place their orders with eligible merchants through the Meituan app. A rider would take the meal from the restaurant to a drone, parked on the rooftop of the Coco Park mall. The drone would then fly to an "M-port" – a booth that functions as a landing spot – where people can collect their orders by entering a passcode.
During a demonstration on Friday, it took around four minutes for a cup of drone-delivered bubble tea to travel 3km from a merchant to a customer.
The drone, which weighs around 4kg with most parts developed in-house, is currently restricted to carrying a load of no more than 3kg, owing to a requirement by aviation authorities to limit the vehicle's total weight to 7kg. The weight restriction is poised to be relaxed after new local policies were introduced, said Mao.
Meituan, China's biggest food delivery service provider with a 68.5 per cent share of the market in 2020, is not the only Chinese tech company eyeing the drone delivery market.
At stake is a piece of China's growing instant delivery market that could reach 93 billion orders annually by 2025, driven mainly by food deliveries and eventually also fresh produce orders, according to a report published by Southwest Securities in June.
While Mao expects to see large-scale commercialisation of Meituan's drone service in five to 10 years, he said that riders would not lose their jobs. Even as drone technologies and networks mature, flying vehicles will only be able to fulfil 10 per cent of the logistics demand in the next 10 years, Mao said.
In 2020, Meituan employed about 3 million riders, who delivered an average of more than 27 million food orders a day.
"We still have a shortage of riders, especially during rush hours such as lunchtime," Mao said. "Drone delivery still needs the support of riders, and it will be a supplement to our network of riders. It's impossible for drones to replace human beings."