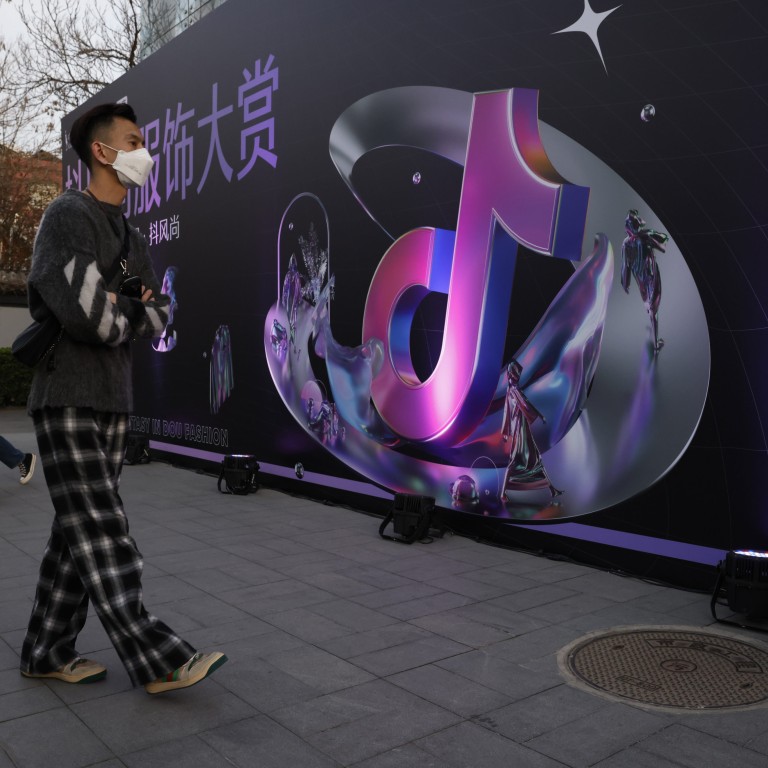 Douyin, TikTok's sister app in China, says it punished nearly a million content creators and blacklisted 11,000 online merchants in 2021
Firm says it intercepted 91 million product releases and paid more than 180 million yuan (US$28.2 million) towards after-sales disputes and consumer rights claims
Douyin says its gross merchandise from January to August increased by 7.9 times compared with the same period last year
Douyin
, the Chinese version of TikTok, said it has punished 917,000 content creators and permanently shut down 11,000
online merchants
this year, as it moves to create a safe and reliable online shopping environment.
The short video app developed by Beijing-based ByteDance, which also owns TikTok, is expanding its presence in the e-commerce sector by recommending stores and live-streaming influencers to targeted consumers by using powerful algorithms, challenging other players
such as Alibaba Group Holding, JD.com and Pinduoduo
in the process. Alibaba owns the
South China Morning Post
.
At the same time, Douyin is trying to convince consumers that there are quality controls in place and that there is back-office management of the products sold by influencers on its platform.
It said it had intercepted 91 million product releases in 2021 and paid more than 180 million yuan (US$28.2 million) towards after-sales disputes and consumer rights claims, according to a year-end review report released by the company on Thursday.
Douyin, which had more than 600 million daily active users in China, has never officially published the scale of its online business. Earlier this year, it said its gross merchandise from January to August increased by 7.9 times compared with the same period last year.
ByteDance was expected to record 60 per cent growth in revenue to 400 billion yuan this year, according to a recent report by The Information. The bulk of ByteDance's revenue is still expected to come from Douyin and news aggregator
Jinri Toutiao
, despite the international popularity of TikTok.
As Beijing tightens regulatory controls over the internet and as the Chinese market matures, technology companies are increasingly emphasising their efforts in platform governance, as well as social responsibility and "common prosperity", a goal that president Xi Jinping coined this year.
To prevent the sale of fake goods, Douyin has developed a system where it analyses semantics, relationship networks and the same kinds of products. It can automatically detect fake products with a more than 80 per cent success rate, the Beijing-based company said.
ByteDance is now duplicating its success in overseas markets through TikTok, as the TikTok economy becomes too big to ignore in the United States. TikTok officially started online retail in Indonesia and the UK earlier this year. At stake is the US$4.2 trillion global e-commerce industry, according to a 2021 forecast from the Adobe Digital Economy Index.