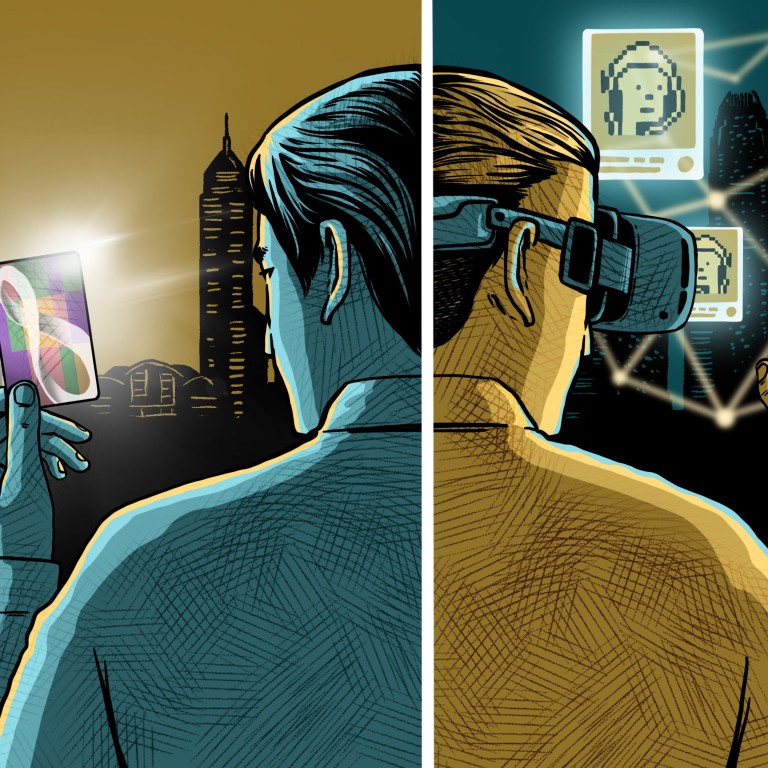 Will NFT, metaverse developments in Hong Kong help deliver the city's next 'Octopus moment' in a post-pandemic world?
Launched in September 1997, the Octopus card quickly became a symbol of Hong Kong's ability to foster innovative technology
Nearly 25 years later, digital-first enterprises focused on NFT and metaverse projects may be in a position to deliver the city's next 'Octopus moment'
When the
Octopus card
was launched in September 1997, this home-grown electronic payment system arguably became the most notable hi-tech application to come out of
Hong Kong
. It became a symbol of what could be accomplished in a city with world-class infrastructure, the rule of law, business-friendly policies and an expanding pool of skilled talent.
Broad public acceptance enabled the contactless smart card to extend its use from the city's public transport network to the retail sector, tolled tunnels, parking facilities, schools, and even for access control in residential and commercial buildings, according to operator
Octopus Cards
. Its technology has since been adopted in various projects on the mainland, the Netherlands, the United Arab Emirates and New Zealand.
At a time when there are other major electronic wallet options in the market, most Hongkongers – 70 per cent of 6.3 million qualified residents – last year
chose the Octopus digital payment platform to store
their HK$5,000 consumption vouchers from the government. About 30.4 million Octopus cards were in circulation across the city as of December 31, 2020.
But nearly 25 years later, the hope that another "Octopus moment" would occur in Hong Kong has failed to materialise.
"NFTs represent the future of digital property and the metaverse," Siu said. "This space is still young, so there's plenty of opportunity for anyone with an enterprising attitude. It's one of the best areas that people should consider to develop their careers and explore new ideas."
A vibrant community of metaverse and NFT enthusiasts has already formed in Hong Kong. Artists have adopted cryptocurrencies to sell their artwork as NFTs, while various cartoon avatar projects are vying for people's money and attention.
"Hong Kong's tech sector operates on two levels," Haswell said. "There's the flashy new tech, such as NFTs and the metaverse, which are seeing plenty of new investments, and there are the innovators working to change the way we do business, protect our health and live our lives."
"So before investing in an NFT of a cat, consider investing in a new health tech start-up or a company seeking to fight climate change," he said. "Instead of using NFTs to sell pictures of chimps, think of how they could be used to revolutionise Hong Kong's various records systems or even property transactions."
The heightened interest in NFTs and the metaverse has already made the space fertile ground for fraud and scams, with victims having little recourse because regulators have been slow to catch up with rapid market developments.
"Talent recruitment is the biggest long-term challenge for Hong Kong right now," Animoca's Siu said. "The city is still constrained by travel restrictions, while the rest of the world is opening up and enabling people to do business. The loss of diversity and creativity is a tragic development for business, culture, education and virtually all aspects of society."
As more economies around the world open up, Hong Kong is expected to follow suit, providing a platform to create and push new innovations. "There'll always be 21-year old fresh grads from good schools who want to begin their career in Asia," Lau of StartupsHK said. "Hong Kong will remain a viable launch pad for them."