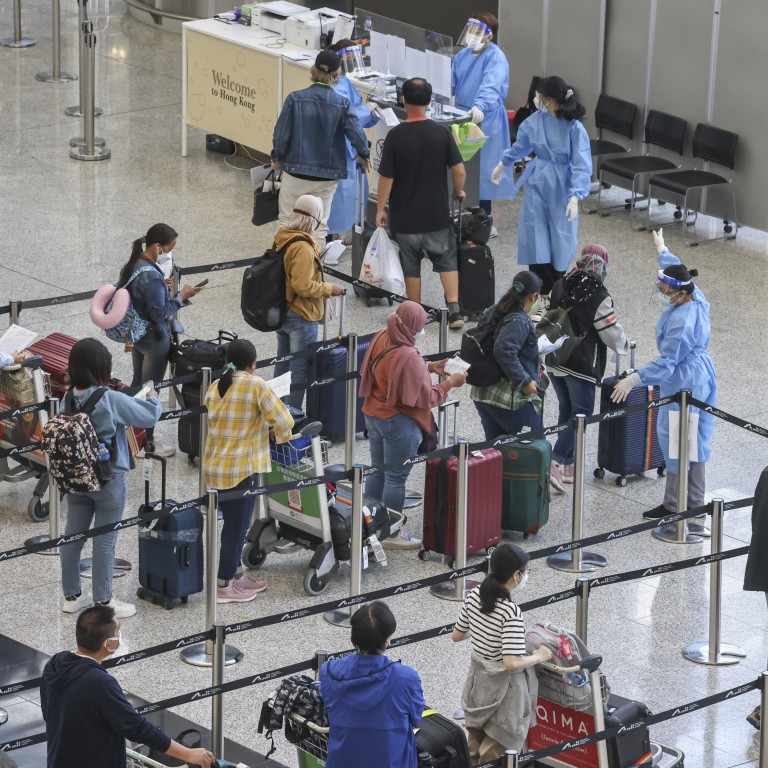 Can Hong Kong become an innovation hub for China if closed borders remain the norm? Industry executives see challenges
Normal travel between Hong Kong and Shenzhen has been halted for two-and-a-half years due to an anti-pandemic border closure
For example, the start-up funding process at Cyberport has become more complicated during the pandemic, executive says
China's ambition to turn Hong Kong into a leading hub for technological innovation is being stymied by the continued closure of the border between the city and the mainland, according to industry executives.
Normal travel between Hong Kong and Shenzhen has been halted for two-and-a-half years due to an anti-pandemic border closure, meaning that a lofty vision to integrate the two cities to help China's technology progress is becoming difficult to realise.
For example, the start-up funding process at Cyberport, one of Hong Kong's biggest government-run incubators, has become more complicated during the pandemic, said Peter Yan, chief executive officer of the tech hub, during a panel discussion last week at the South China Morning Post's event Redefining Hong Kong.
Cyberport normally provides funding to start-ups under the condition that they achieve certain milestones or deliverables, such as having their products and services accepted by customers, said Yan.
But getting that acceptance "has become very difficult" for its start-ups because of travel restrictions, as their customers are usually in mainland China or overseas, Yan said.
"Let's be honest, it's not easy. It's challenging," said Ben Wong, head of open innovation at Eureka Nova, a technology start-up incubator run by property conglomerate New World Development, at the same event. "More and more so, we're seeing start-ups [whose team members] have never met each other before."
The pandemic could also thwart Qianhai's goal of attracting more Hong Kong start-ups, Edmund Wong Chun-sek, a Hong Kong lawmaker who represents the accountancy constituency,
previously told the Post
.
Shenzhen's Qianhai special economic zone has started to offer 400 low-rent apartments to Hong Kong talent as part of efforts to boost Greater Bay Area integration.
Hong Kong talent that meets certain qualifications, including being full-time Hong Kong employees at a Qianhai-based company, can start to apply for cheap rental housing in three residential compounds in Shenzhen's Nanshan District, according to a government statement.
The offer is part of a series of measures
announced last month aimed at
"celebrating the 25th anniversary of Hong Kong's handover to China on July 1" and to lure more Hong Kong individuals and businesses to Qianhai. But the ongoing border closure has restricted business movements in the region.
Currently there is a 2,000 person per day quota for travellers between Hong Kong and Shenzhen at the Shenzhen Bay port, a fraction of the normal flow, and Hong Kong residents are subject to seven days of hotel quarantine plus three days at home.
Hong Kong Secretary for Health Lo Chung-mau said on Friday that the city has formally proposed to the central government a closed-loop arrangement to reopen the border with mainland China, under which residents will complete their quarantine locally before travelling north.
Other observers are hopeful that despite current restrictions, Hong Kong can still play an important role as a gateway for entrepreneurship in the Greater Bay Area.
"Start-ups don't just need capital. They need an understanding of markets, they need channel access and business partnerships," said Austin R. Bryan, chief digital officer at CLP Holdings, at the Post's panel.
"Knowing how to do this well systematically … [is] one of the things that we believe is a strength of Hong Kong … and it's infused with the most entrepreneurial capitalistic spirit of any place in the world."