NFTs
Get more with myNEWS
A personalised news feed of stories that matter to you
Learn more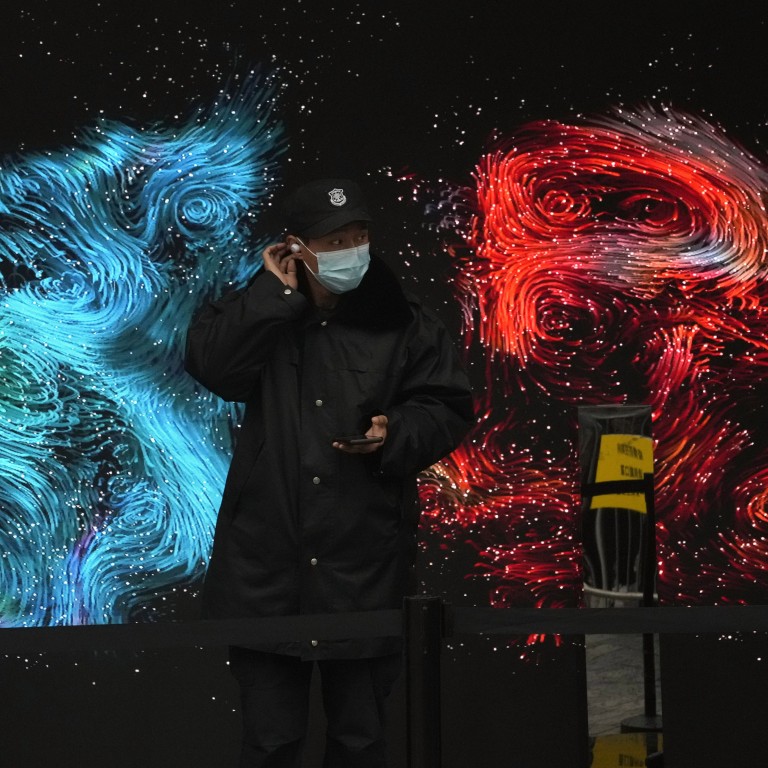 China's Communist Party mouthpiece launches NFT research project to 'guide' digital art development
The People's Lingjing Research Institute is a joint venture between the paper's corporate entity and Shanghai-based IP rights firm Sinofaith
China's digital collectibles are mostly based on centrally-controlled blockchains and are sold in yuan
People's Daily, the mouthpiece of the ruling Chinese Communist Party, has launched an NFT research project to "guide the orderly development of digital art" as the country's NFT industry remains cautious amid mixed regulatory signals.
A new academy, called the People's Lingjing Research Institute, has been created as a joint venture between the paper's corporate entity and Sinofaith, a Shanghai-based intellectual property rights company.
The academy will study legal questions, technical standards and regulatory models for "the process of digitising artworks", the People's Daily said on Sunday.
Lingjing, or spiritual terrain, is the Chinese translation of "virtual reality" attributed to Qian Xuesen, known as the father of China's space and missile programs.
People's Daily launched Lingjing in January as a vehicle to promote its own digital collectibles, a term used to describe NFTs in China as the latter remains in a regulatory grey area. While global mainstream NFTs trade on public blockchains with cryptocurrencies, China's digital collectibles are mostly based on centrally-controlled blockchains and are sold in yuan.
Through China's digital publishing system and censorship mechanisms, the academy's research lab will explore the "content regulation model" for the issuing of digital artworks, and guide the market's "orderly development", according to People's Daily. It will also explore issuing digital collectibles overseas to promote Chinese culture.
China's major digital collectible companies have adopted a cautious approach because of Beijing's blanket ban on cryptocurrencies and repeated warnings from authorities about the speculative risks of NFTs.
Signatories of the initiative included the country's biggest internet companies such as Tencent Holdings, Baidu, JD.com, and Ant Group, the fintech affiliate of Alibaba Group Holding, owner of the South China Morning Post. To avoid potential scrutiny, major companies also do not allow secondary trading on their platforms.
While underground trading outside major platforms remains active among digital collectible enthusiasts, some companies are already finding their NFT operations hard to sustain amid waning interest and regulatory uncertainties. Tencent is planning to shut down its NFT unit Huanhe, local media reported last month.
Nonetheless, authorities are pushing their own agendas in the space. Internet watchdog the Cyberspace Administration of China now regularly
publishes the names of approved blockchain businesses
, and of the 348 listed last week, nearly 100 were involved in digital collectibles.
China's Blockchain-based Service Network (BSN), a state-backed initiative aimed at driving the commercial adoption of blockchain technology, is also operating blockchain infrastructure services without the involvement of cryptocurrencies, including one that lets companies mint and manage their digital collectibles.
In a message that surprised many in the industry, the Shanghai government last month explicitly endorsed NFTs, saying it would support "leading companies to explore building NFT trading platforms." It also pledged support for Web3, a loosely defined vision of a decentralised internet built around blockchain and often involving cryptocurrencies and NFTs.
But
many were sceptical about
whether Shanghai's policy support would deliver the big changes that Web3 entrepreneurs need, as Chinese regulators' vision for the industry differs from those in the Web3 community.