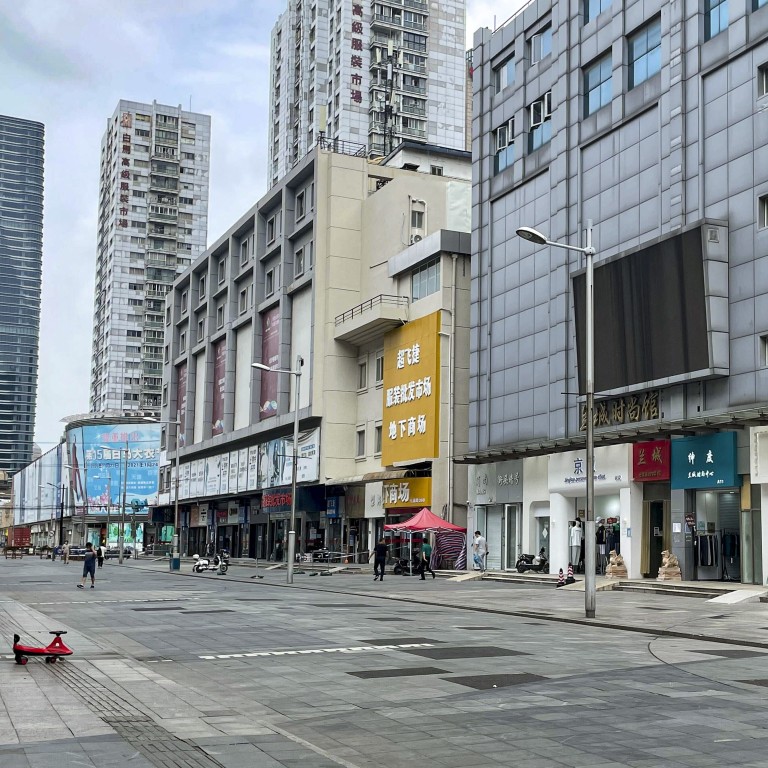 China's once-booming clothing markets face a reckoning amid post-pandemic e-commerce shift as sales dry up
Before the pandemic, Shanghai's Qipu Road Clothing Market saw 100,000 daily visitors, but the hallways are now quiet and many shops have closed
Merchants are protesting high rents and grappling with new trends, such as live-streaming e-commerce, but worry about competing with wholesale clients
Once a mecca for shoppers seeking fashion bargains, Shanghai's Qipu Road Clothing Market felt like a ghost town during a recent visit, with many shops closed and few potential buyers roaming the halls.
The eerie quietness marked a sharp contrast to the days before the pandemic, when the market boasted daily traffic of 100,000 people. Since the rigid 60-day lockdown in the city earlier this year to fight the spread of the Omicron Covid-19 variant, Qipu shop owners have become worried that the market's halcyon days are behind it.
Online channels, once seen as a remedy to declining offline sales, have also been waning amid weakening consumer demand as the world's second largest economy slows.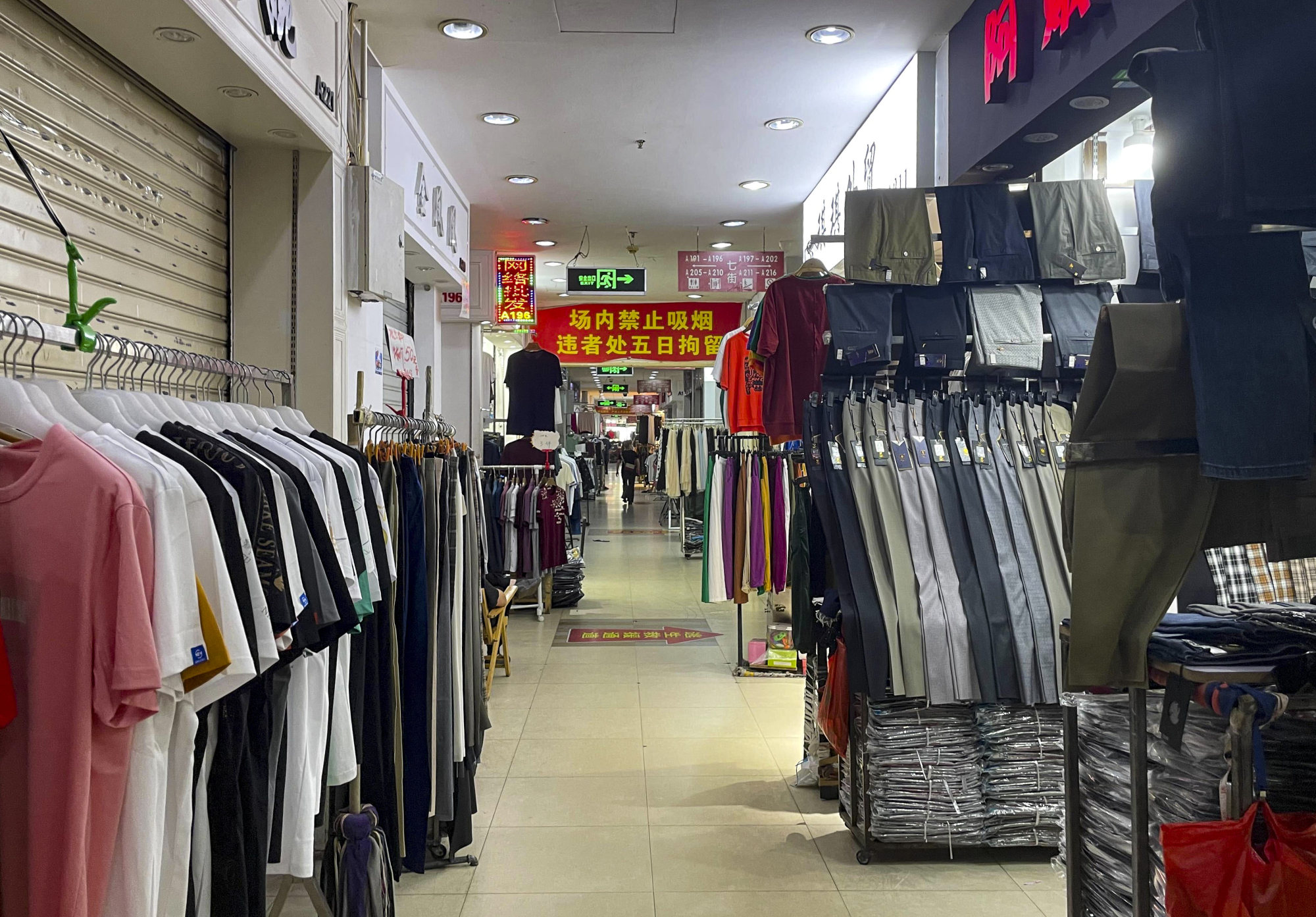 One Qipu shop owner surnamed Li said he moved to Shanghai from the northern port city of Tianjin a few years ago, when the market was considered the gravitational centre for Chinese fashion retail. Now that is no longer the case, he said.
"I've never seen the market like this," said Li, who is in his 50s. "In the past, even on weekdays, the market was full of people."
While Li said he opened a shop on
Alibaba Group Holding
's e-commerce platform Tmall about a decade ago, he eventually closed it because sales were not as good as expected.
"When your offline business is very good and the online store doesn't make much money, it's very easy to give up the latter," Li said. Now he thinks it would be too late to open another online store or to start a live-streaming e-commerce business because competition has grown fierce and sales growth has plateaued.
Alibaba, owner of the
South China Morning Post
, on Thursday reported its
first-ever quarterly sales decline
. Few Chinese consumers are willing to loosen their purse strings when nearly every economic sector is facing sweeping job cuts, from technology to entertainment.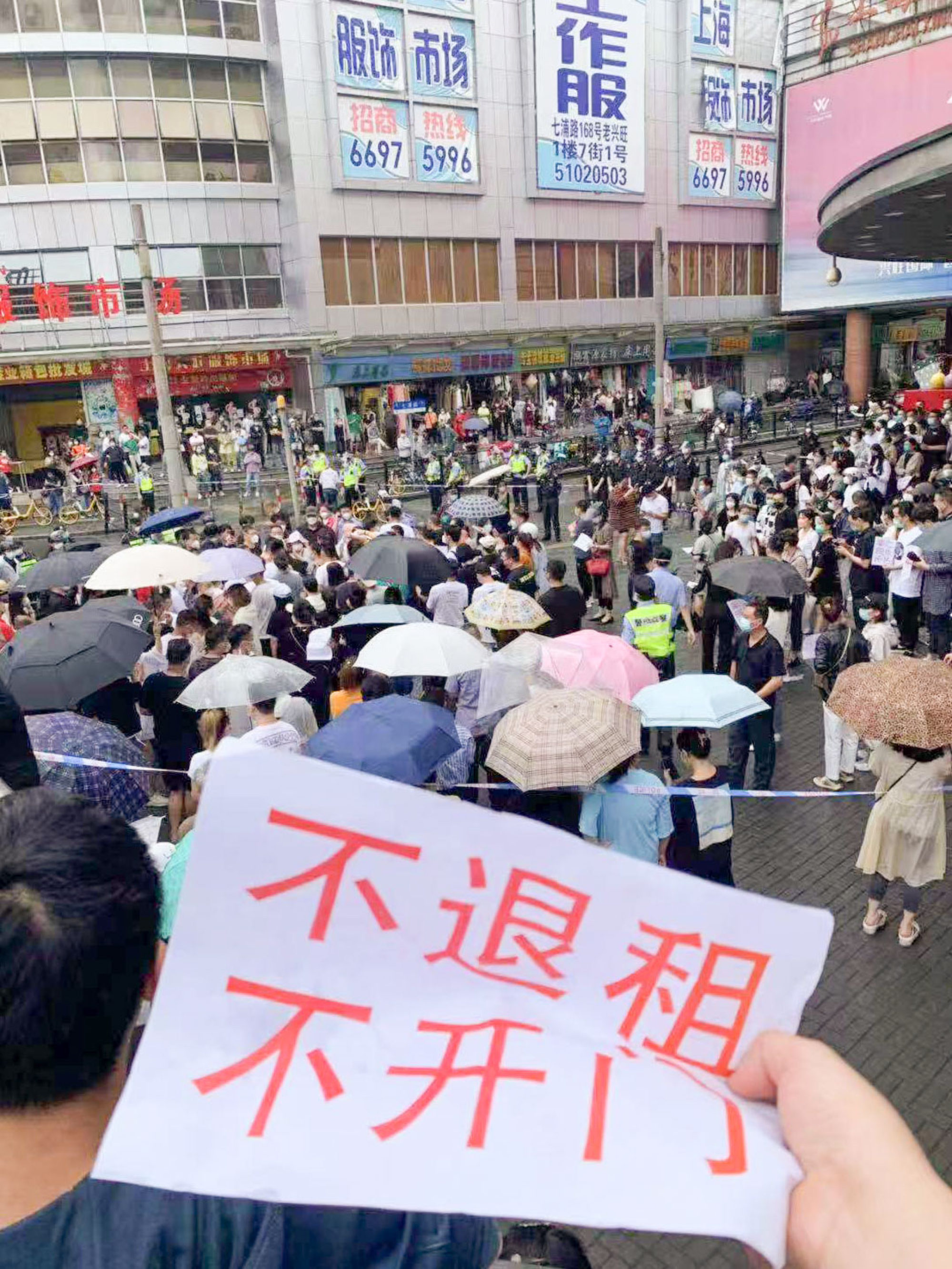 China's economy has fallen short of expectations, as the country this year has sought to contain its worst Covid-19 outbreak since the spring of 2020. Gross domestic product (GDP) grew just 0.4 per cent in the second quarter, the lowest growth rate since China's economy
shrank by 6.8 per cent
in the first quarter of 2020, when the coronavirus shut down large swathes of the country. In June, total retail sales rose 3.1 per cent year on year.
Amid this gloomy retail environment, a sense of despair is gripping the once lively Qipu market. Merchants
staged a rare protest in June
, demanding that landlords lower rents so shops can stay in business.
During a visit on July 21, some merchants had positioned themselves at the market's main entrance so they could approach every potential customer going in.
Qipu's decline is notable for its position in Chinese fashion retail, but its story is not unique. Many merchants operating in traditional wholesale markets have gone out of business trying to compete with e-commerce. Repeated lockdowns across the country to deal with the latest coronavirus wave dealt a final blow to many of these offline retailers.
Wu Jie, who is originally from Jiangsu province, has been working for a male clothing store on Qipu Road for five years. Over that time, he has seen the rise of e-commerce erode the shop's business.
"Offline business is becoming harder and harder each year because of [the rise of] online stores," he said, "Many ordinary people don't have much money on hand due to the pandemic."
Xie Yixuan, an analyst at research firm LeadLeo, said the online retail clothing market has quickly captured market share.
"Consumers are more likely to go to e-commerce, live-streaming and social media channels to buy stuff as offline stores cannot operate due to the pandemic lockdown," he said. "As online consumption behaviour becomes sticky, the income of offline stores will drop significantly."
In the Nanyou clothing wholesale market in Shenzhen, a sourcing hub for medium and high-end garments and original designs, sellers are also facing a lull in traffic during the off season. They have been further hampered by this summer's scorching weather with record-high temperatures.
While customer traffic was slow during a July 28 visit, most shops were open and the owners and shopkeepers were selective about their clientele. Many of the shops politely turned away retail customers or had signs reading "no retail", instead choosing to focus on serving wholesalers.
The shops were also highly protective of their original designs, with some putting white sheets over new collections for the season.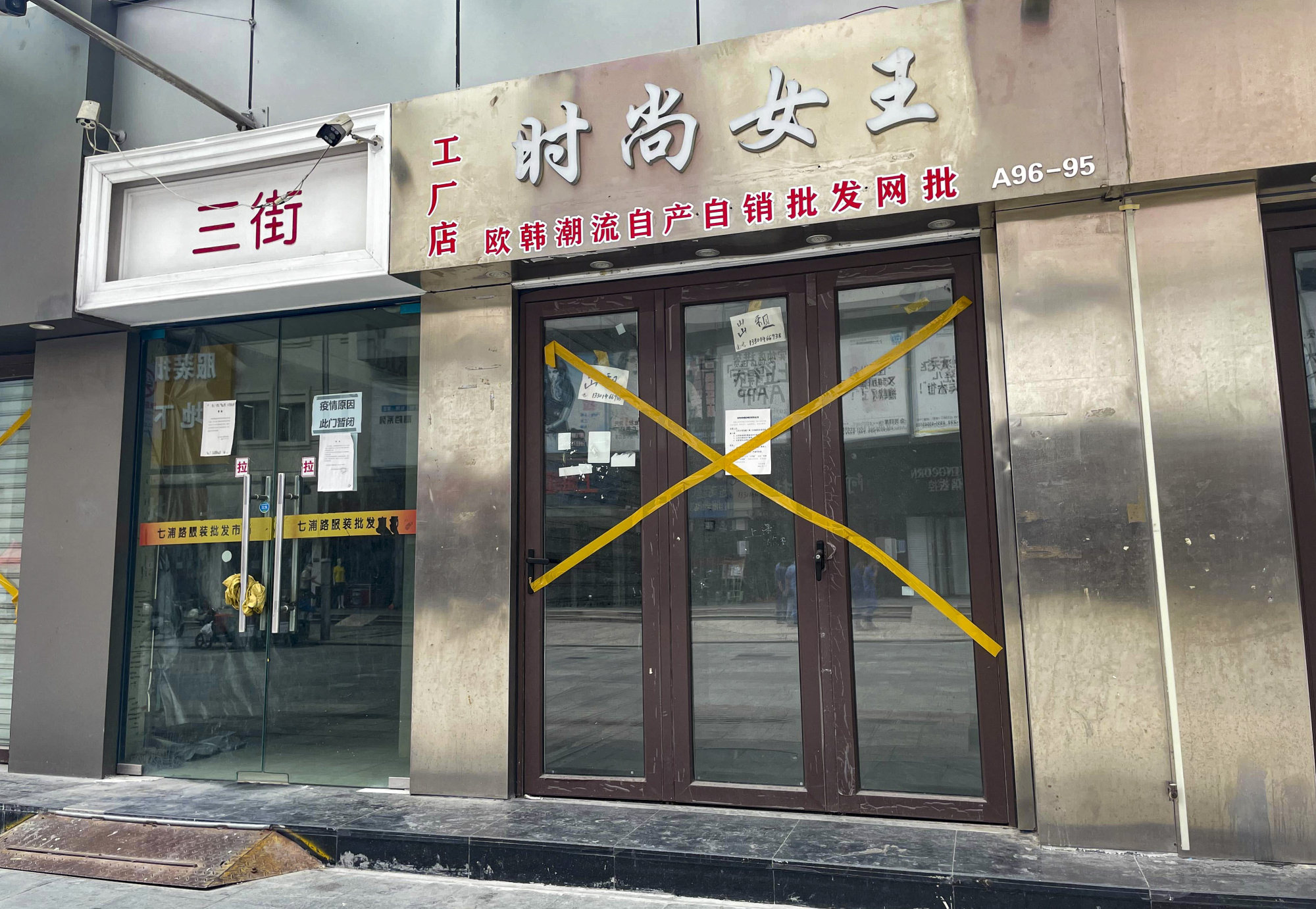 Many of the shops were preparing for the upcoming peak season, which starts in August, with job postings looking for sales personnel. Some ads promise favourable commissions and prefer candidates who can "who can pose as models and take nice pictures".
An online presence is not a priority for Nanyou wholesalers, according to a few shopkeepers in the market.
"We only take pictures to send to our clients via WeChat, to give them an idea of the new designs we have," said a seller surnamed Wu, who has set up a small corner of his shop with lighting and a background for photo shoots. "We're not really interested in live streaming. Maybe some of the wholesalers do live-stream, but that will target their wholesale clients too, and the retail customers won't be able to watch it."
Many of the merchants could not think of any wholesalers at the market who were running their own live-streaming channels.
"I heard some people make live streams, but they're usually not the wholesale vendors from the market, but people from outside pretending they have a store here," said an accessory seller surnamed Li. "Some of our clients who source from us make their own live streams, but it's inappropriate for us as the suppliers to do the same and compete with our clients."
LeadLeo's Xie noted that it would be necessary for the traditional clothing market to embrace online and offline sales channels to cope with the new challenges. "The new generation of consumers will be attracted to shopping experiences in different scenarios," Xie said.
Recognising this shift, some clothing sellers remain committed to building their online presence.
Xie Jiamin, a mother of an 8-year-old girl who owns a shop at the Qipu market, became a part-time live-streamer during the Shanghai lockdown, which she had wanted to try for a long time. However, she was not able to get the required licences for selling clothes in her online store.
To get started, she paid 99 yuan for an online course that offered tips and guides about live-streaming on
ByteDance
's short video platform Douyin, the Chinese version of
TikTok
. Within three months, Xie said she was able to make a few hundred yuan per day selling groceries on her live-streaming channel. Her Douyin store even offers the same 99 yuan course that she first bought months ago.
"You don't have much to do when you are locked up in your home, but you still have to feed yourself and your family," Xie said. "Even though I only make a few hundred yuan every day, it is still worth trying … The future is online."