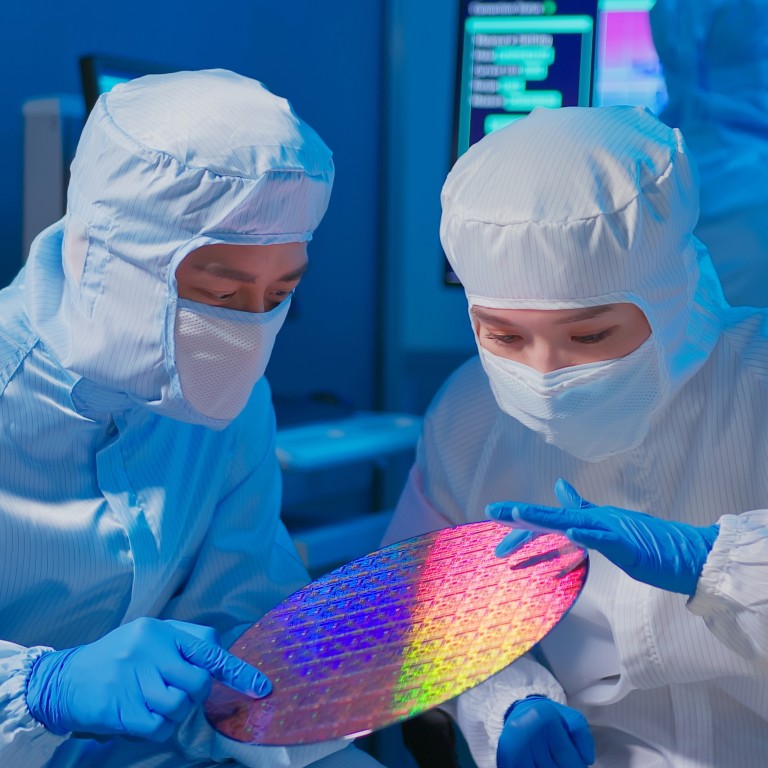 China's semiconductor output shrank 17 per cent in July as supply chains remained under pressure from strict Covid-19 policies
The production of integrated circuits (ICs) last month dropped 16.6 per cent year-on-year to 27.2 billion units
The weakness in chip production is a further setback for China's ambition to boost local semiconductor production
China's semiconductor output suffered a steep fall in July after a brief rebound in previous months, as the country's supply chain struggled to cope with strict Covid-19 control measures.
The production of integrated circuits (ICs) last month dropped 16.6 per cent year-on-year to 27.2 billion units, according to data released by the National Bureau of Statistics on Monday, reflecting disrupted production and oversupply of low-end semiconductor products.
The July performance ended
the brief rebound seen in May
and June, when China reported 27.5 billion and 28.8 billion units respectively. It was slightly higher than this year's low point of
25.9 billion units in April
when Covid lockdowns and travel restrictions disrupted manufacturing activities in the Yangtze River Delta, home to Shanghai and a major chip production base.
The chips data came against a background of robust downstream production, with China's automobile volume output in July surging 31.5 per cent from a year ago, with new-energy vehicle output more than doubling. Meanwhile, China's output of smartphones fell 9.1 per cent in July to 89 million units, according to the statistics agency.
For the first seven months of 2022, China recorded a total output of 193.8 billion units for chip production, an 8 per cent decline from the same period last year, the official data showed.
The weakness in chip production is a further setback for China's ambition to boost local semiconductor production and cut reliance on imported chips, which has been pressured further after the US passed policies to boost its own chip industry and considers more restrictions on Chinese companies.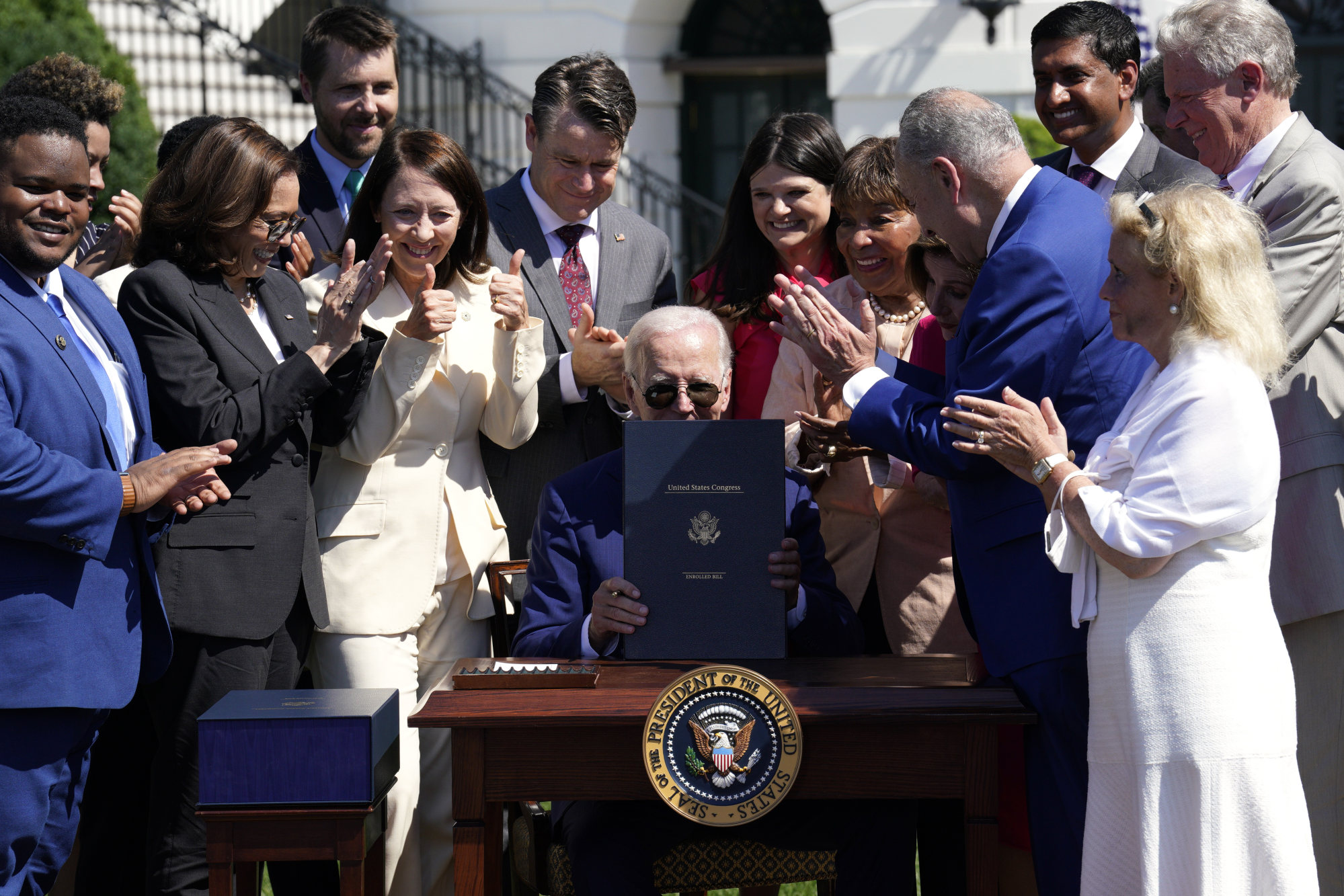 US President Joe Biden last week
signed the bipartisan Chips and Science Act into law
to enhance the country's competitiveness against China, setting aside nearly US$53 billion to fund domestic semiconductor production, a major battleground in the US-China tech war.
China condemned the new US legislation, describing it as "a set of punches by Washington to 'choke the throat of China's development'", according to The Global Times, a nationalist tabloid and official mouthpiece of the Chinese Communist Party.