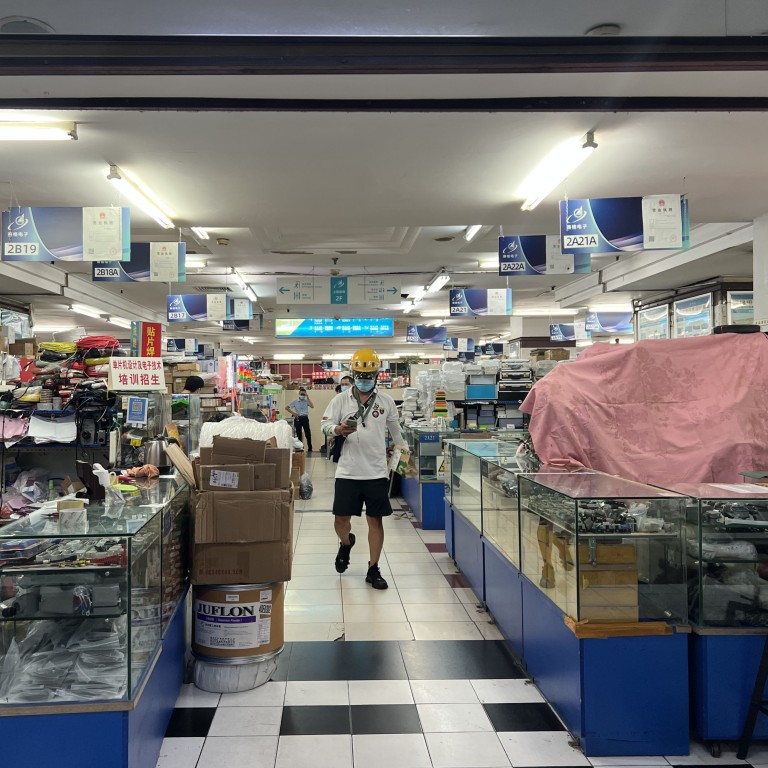 China's semiconductor industry faces another headache amid lacklustre demand for the low-end chips it has plenty of
The SEG market in downtown Shanghai, which occupies five floors, was eerily quiet on a recent visit by Post reporters
Merchants are more concerned by weak demand for mature integrated circuits from the consumer electronics sector than US trade sanctions
An oversupply of low-end semiconductors amid lacklustre demand from downstream sectors such as smartphones and home appliances is worsening in the world's biggest chip market, according to business merchants.
For vendors at Shanghai's SEG Electronics Market, a sourcing centre for semiconductor components in the Yangtze River Delta, the headache is not from US trade restrictions on China's access to advanced chips but weak demand for mature integrated circuits (IC) from smartphone and home appliance manufacturers.
The market in downtown Shanghai, which occupies five floors, was eerily quiet on a recent visit by Post reporters, with few potential buyers and many shopkeepers idle at their booths. Chen Jiaxin, a chip dealer in the market, said the prices for chips used in consumer electronics have been falling over the past two months. "Basically all the consumer electronics companies have been affected by Covid-19, and I don't see demand climbing back up, even after the price falls," said Chen.
The manufacturing industry in the Yangtze River Delta was hit hard in April and May when a draconian Covid-19 lockdown in Shanghai and neighbouring areas disrupted production, further dampening demand for industrial inputs. China's local brand smartphone output shrank 25 per cent in the first half of 2022 by volume, according to the latest data compiled by the China Academy of Information and Communications Technology under the industry ministry.
According to China's statistics bureau, the output volume of ICs in China fell 8 per cent in the first seven months of 2022 from a year ago.
A merchant who would only give his surname as Yu, said that prices of some semiconductor components for consumer electronics have dropped up to 80 per cent from recent peaks as demand dries up. "Many of our customers have been closed for two or three months and suspended production again during the lockdowns," Yu said.
Yu added that vendors of commoditised chips usually sell a large volume at a low profit margin, and they cannot make any money when the number of orders dips significantly.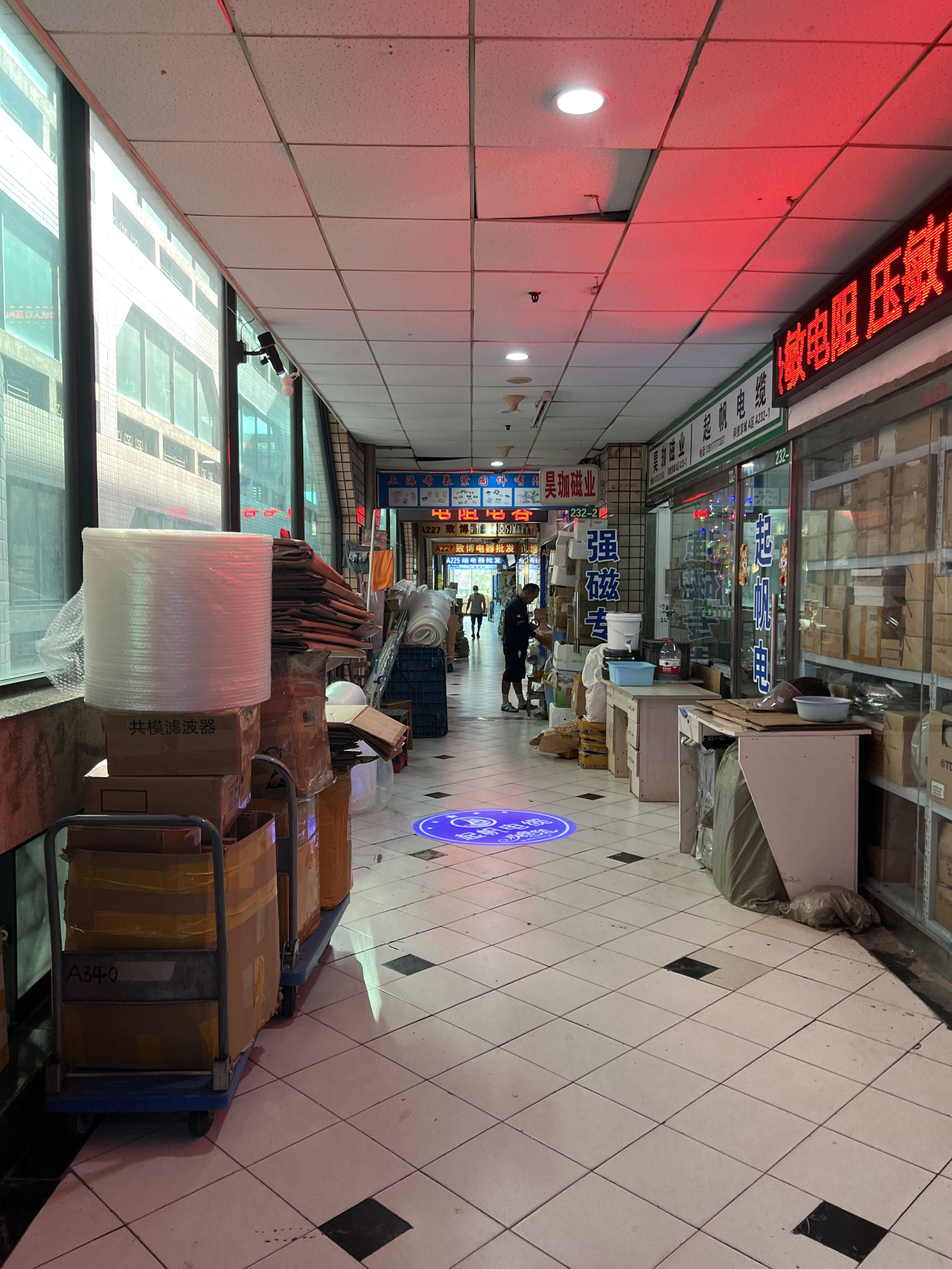 Another semiconductor dealer surnamed Yao, who has been in the chip business for over two decades, said prices of some products, especially general chips, have been cooling down. "Most of the products I sell are imported from the US and Taiwan. There are a few domestic products but it's hard to find replacements in many cases," he said, adding that he had not seen much impact on his business from rising geopolitical tensions.
The oversupply situation has worsened as major chip makers sought to expand their production capacity to tackle a global chip shortage that began in 2020. Intel, Qualcomm and SK Hynix have all announced plans this year to increase investments in their chip manufacturing facilities.
China's onshore production of semiconductors has seen rapid expansion in recent years, partly as a result of state support. China's output volume of ICs in 2021 almost doubled from 2019, according to Chinese government data that did not come with a detailed breakdown.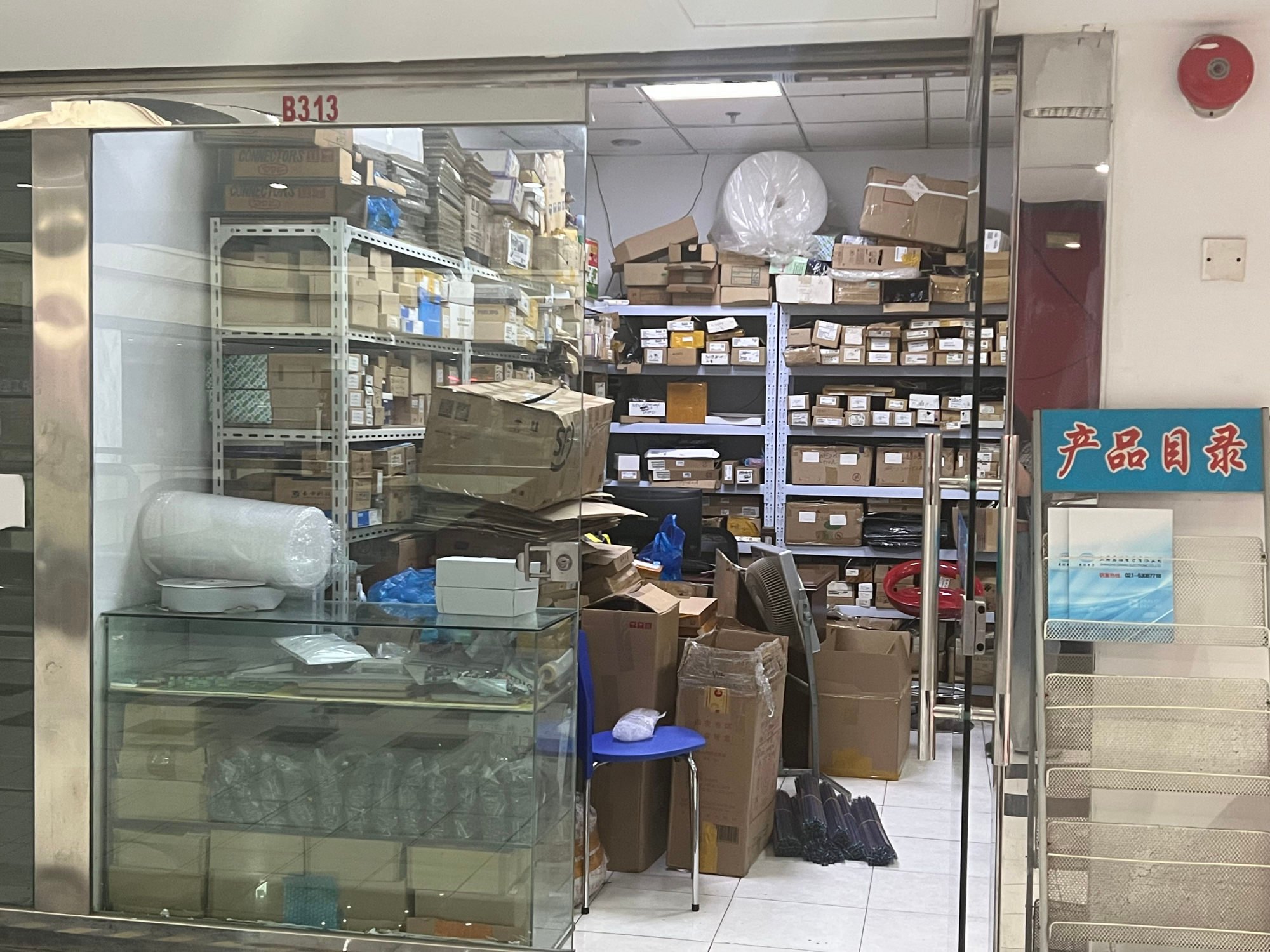 Chip price drops have occurred across major categories of consumer electronics, such as panel chips, communication chips and analogue chips, Liu Xingliang, an expert of the Ministry of Industry and Information Technology, was quoted as saying by state news agency Xinhua last week. "Most of them have dropped by more than 20 per cent in the past two months. Some have cut prices by more than 80 per cent," Liu said.
However, some chips are still in high demand.
Automotive chips, some of which jumped in price from a few hundred yuan to as high as 3,500 yuan in late 2021, remain in short supply, according to merchants. For example, STL9369, a type of automotive IC manufactured by Europe's No 2 chip maker STMicroelectronics that is used in electric parking and braking, has been in short supply since late 2021.
Chen, the merchant, said he did not have any stock for automotive chips currently and was unsure as to when he could receive new supply from chip makers.
Wu Qi, executive director at Wuxi Digital Economy Research Institute, said tight conditions in the automotive chips market reflected a "mismatch between supply and demand" in China's industry over the past few years as the country does not yet have the key technology for making the chips.
"On the demand side, automobile consumption has begun to recover, especially as new energy vehicles get support from the policies of various countries, resulting in an increase in chip demand," Wu said. China's output of new energy vehicles, for example, surged 117.2 per cent in the first seven months of 2022 from a year ago.
According to Yu, the merchant, prices of automotive chips are changing on a daily basis, as many dealers are stocking up on imported chips and trying to hype the market after seeing strong demand from carmakers including Tesla.
Additional reporting by Tracy Qu