Alibaba
Get more with myNEWS
A personalised news feed of stories that matter to you
Learn more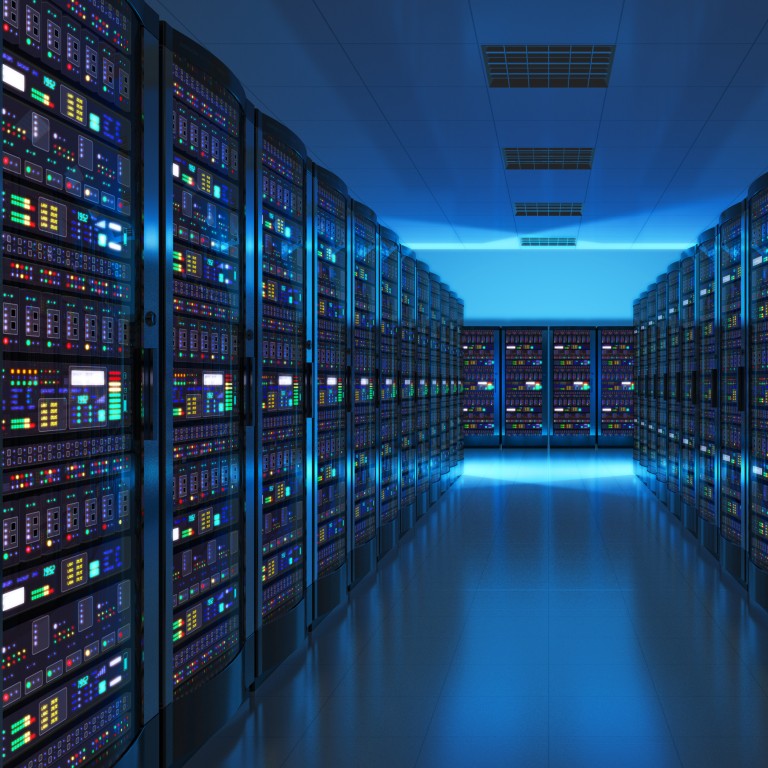 China's public cloud market to triple by 2025 as industrial sector drives new wave of expansion: McKinsey report
Analysts at McKinsey expect China's public cloud market to triple in size in the next few years driven by the industrial sector
Report comes as China has been ramping up support for digitalisation of the industrial and manufacturing sectors
China's industrial and manufacturing sectors will be able to drive a new wave of growth in the country's cloud computing market, according to a recent report by global management consulting firm McKinsey & Co.
Analysts at McKinsey expect China's public cloud market to triple in size in the next few years, from US$32 billion in 2021 to US$90 billion by 2025, as industrial and manufacturing companies shift their information technology (IT) workloads to the cloud, according to the consultancy's latest report, which surveyed 278 decision makers in enterprise IT, digital and cloud from a wide range of sectors.
"Digital transformation is strongly correlated with cloud adoption. By 2025, 78 per cent of all IT workloads will be on the cloud in China", said McKinsey partner Shen Kai in a media briefing to explain the report on Friday. In 2021, only 59 per cent of IT workload was distributed on the cloud, according to the report.
Cloud computing services enable companies to buy, sell, lease or distribute a range of software and other digital resources as an on-demand service over the internet, just like electricity from a power grid. These resources are managed inside data centres.
The industrial sector will lead the next wave of cloud migration in China, taking over from consumer-facing firms, with 32 per cent of its local IT workload expected to migrate to cloud by 2025, the highest among all sectors, according to the report. Ranked behind it are travel and logistics, retail and fast-moving consumer goods, and finance.
"For industry or manufacturing [companies], the role of these companies in China's overall GDP is actually very large, but these are also very labour-intensive industries … their speed to migrate [IT workload] to the cloud is still quite slow," said Shen. "The future development of the cloud can help these industries to improve their overall productivity."
The report comes as China has been ramping up support for the digitalisation of the industrial and manufacturing sectors, in order to boost its vision for a state-led digital economy.
In its 14th five-year plan for 2021 to 2025, China set out a goal for digital transformation of the two sectors, with the adoption of industrial internet-platform applications to triple from 15 to 45 per cent over four years.
As cloud computing deepens its penetration of the world's second-largest economy, the country's tech giants are expected to maintain their leadership positions in the market, according to McKinsey analysts. Currently Alibaba Group Holding, Huawei Technologies Co and Tencent Holdings lead China's cloud market.
"There is quite a big and obvious gap between the top three cloud vendors and other emerging or small vendors," said Shen. "I think the top three positions will not likely change in the next 5 years assuming no major market consolidation, but there could be some adjustments in their relative shares."
Alibaba, Tencent and Huawei, which together have more than half of China's cloud computing market, have doubled down on their cloud businesses to fuel new growth as the tech giants weather hard times amid a slowing economy, weakening consumer demand and regulatory pressure.
In the second half of 2021 Alibaba had 36.7 per cent of China's public cloud IaaS (Infrastructure as a service) and PaaS (Platform as a service) market, with Tencent and Huawei accounting for 11.1 and 10.8 per cent respectively, according to market research firm IDC. Alibaba owns the South China Morning Post.
On Friday, Alibaba Cloud unveiled a new digital platform to serve financial institutions, the Integrated Financial Mobile and Cloud XR Platform, which can create "interactive experience-based super apps", according to Chinese media reports. It is designed to provide financial service apps with a series of upgrades including network, computing power, AI video and data capacity, said Liu Weiguang, vice president of Alibaba and general manager of new finance and internet business at Alibaba Cloud Intelligence.
Analysts at McKinsey also noted that China has a higher proportion of private cloud, which is expected to reach 42 per cent by 2025 compared with 36 per cent for public cloud. In comparison, private cloud is expected to host just 20 per cent of total IT workload by 2024 globally, according to the report.
Leaders in private cloud adoption, typically state-owned enterprises, financial and real estate firms or traditional manufacturing and industrial companies, tend to favour private-cloud and hybrid solutions because of security, regulatory, data-compliance constraints or latency requirements, and are "therefore unlikely to move to public cloud", the report says.
There have also been some notable public cloud security scares recently, including an alleged police database leak in Shanghai that may involve the personal information of one billion Chinese residents. Executives from Alibaba's cloud unit, which contributes the second-largest proportion of the company's total revenue, were summoned by authorities in Shanghai last month over the hacking of a vast police database stored on its servers, The Wall Street Journal reported.
However, McKinsey analysts said that cybersecurity on cloud computing services, whether its public or private cloud, has improved on a global basis.
"It's simplistic to think about whether private cloud is more secure than public cloud, or whether cloud service providers with a state-owned background are more secure than private-owned and foreign providers," said Wang Wei, senior partner of McKinsey. "[The matter] should be judged and examined according to the security requirements of different enterprises."