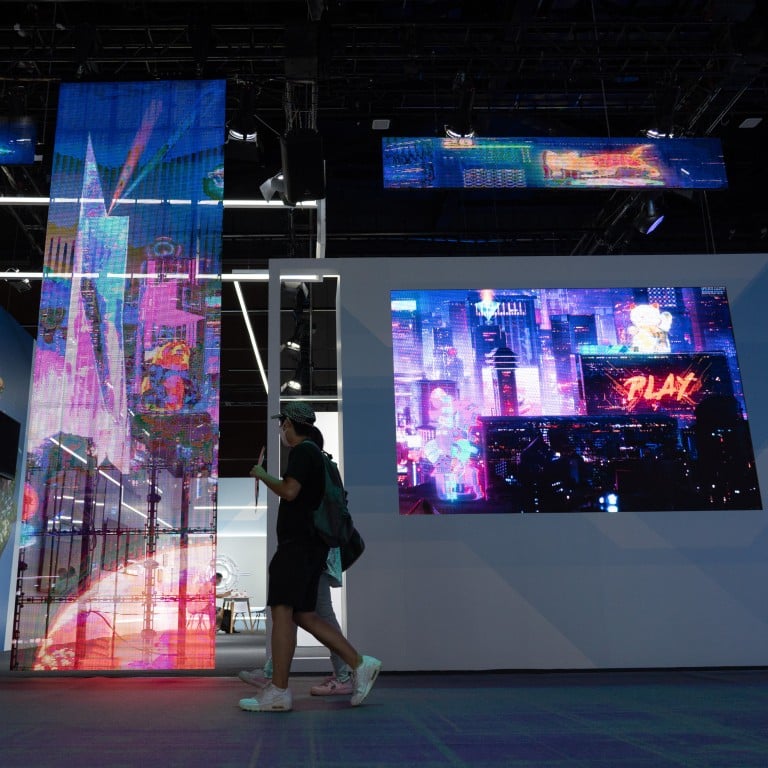 Chinese university's 'metaverse engineering' major draws scepticism amid fading enthusiasm for the concept
The metaverse department is part of the School of Artificial Intelligence, which is also called the School of Future Technology, according to local media
As the public's initial enthusiasm for the concept subsides, the move to name a major after the term has drawn some scepticism in China
A university in Nanjing, capital of eastern Jiangsu province, has reportedly renamed its information engineering major "metaverse engineering", the country's first metaverse-themed department, in a sign that the concept remains popular with provincial authorities in China despite fading interest from the public.
The Nanjing University of Information Science and Technology announced the name change in a notice last week. The metaverse department is part of its School of Artificial Intelligence (AI), which is also called the School of Future Technology, according to local media Modern Express, a publication affiliated with Xinhua News Agency.
Pan Zhigeng, dean of the School of AI, was quoted by the newspaper as saying that the major would be the first of its kind in China.
According to the school's homepage, it offers just two majors – information engineering and AI. As of Tuesday, the webpage had not been updated with any information about the metaverse major. The Nanjing university, which did not make any public announcement on the name change, did not immediately respond to a request for comment.
The apparent name change comes as businesses and government agencies in China continue to explore the concept of the metaverse, a shared immersive virtual world that some expect to be the next iteration of the internet, even though there are no current commercial applications.
As the public's initial enthusiasm for the concept subsides, the move to name a major after the term has drawn some scepticism in China.
"I feel that with this on their resumes, graduates from this major would make less of a good impression when looking for jobs," said one user on Zhihu, a Quora-like Q&A platform, where a question about people's views on the name change drew more than 300 answers, most of which were critical. However, some commenters applauded the initiative as a good marketing effort.
While state media outlets have issued warnings about potential risks associated with the metaverse and advised against hyping the concept, multiple local governments in China have been coming up with plans for developing the concept.
In July,
the Shanghai government said
it aimed to establish an industry fund, with around 10 billion yuan (US$1.4 billion) in assets, dedicated to metaverse development.