NFTs
Get more with myNEWS
A personalised news feed of stories that matter to you
Learn more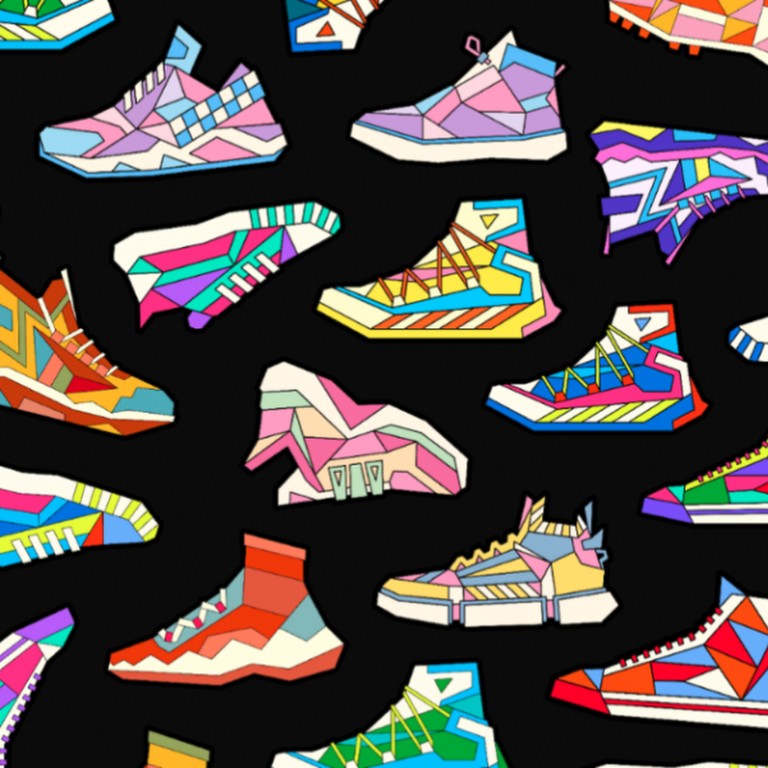 NFT jogging and trainers game Stepn lets go of contract workers as player numbers shrink in wake of cryptocurrency crash
Billed as a 'move-to-earn' app, Stepn lets users buy and trade NFT trainers and in-game cryptocurrencies
Find Satoshi Labs has terminated the contracts of more than 100 community moderators of the game's social media channels
The makers of the once-popular play-to-earn game Stepn, which lets users earn non-fungible tokens (NFTs) and cryptocurrencies through jogging, have started to let go of many contract workers, with the company seeing a continuous drop in player numbers amid a struggling cryptocurrency market.
Find Satoshi Labs has terminated the contracts of more than 100 community moderators of the game's social media channels and "ambassadors", whom the company pays to promote the game in different regions, according to a report by cryptocurrency news outlet Wu Blockchain and people familiar with the matter.
In an emailed statement, a Stepn representative denied that the team was laying off staff, but said the company had "parted ways" with "volunteer" moderators who had not been active recently. It added that the company is actively hiring for several roles.
The company declined to answer questions about whether those "volunteers" were ever paid, and its current relationship with its ambassadors.
Billed as a "move-to-earn" app, Stepn lets users buy and trade NFT trainers and in-game cryptocurrencies by walking or running in the real world. Players can then convert their in-game earnings to other cryptocurrencies or cash.
Launched last December by Australia-based Chinese entrepreneurs Jerry Huang and Yawn Rong, the game quickly gained traction around the world but has recently lost many of its players, as the global cryptocurrency market continues to struggle after a crash in May.
On OpenSea, one of the world's biggest NFT marketplaces, monthly sales volume of ethereum-based NFTs dropped from US$4.8 billion in January to just US$348 million in September, according to estimates on Dune Analytics. US regulators are also ramping up their scrutiny of the digital assets.
In May, Stepn had more than 700,000 monthly active users, but this has declined to around 52,000 this month, according to data on Dune Analytics.
Find Satoshi Labs intends to shift its focus to newer projects, according to Wu Blockchain. "Stepn was our first project … Now it's time to expand the Find Satoshi Lab family," the Stepn team wrote in a Medium post published on Tuesday.
In August, founder Huang told the Post that the company was planning to set up its first physical office at Hong Kong's government-owned start-up accelerator Cyberport, making the city its first regional headquarters outside Australia.
If the move goes ahead, it would run counter to a recent exodus from Hong Kong's cryptocurrency space, where many industry players have complained about the city's ambiguous stance on crypto regulation. A lot of crypto players have left for rival cities that appear to be more friendly to the industry, such as Singapore or Dubai.