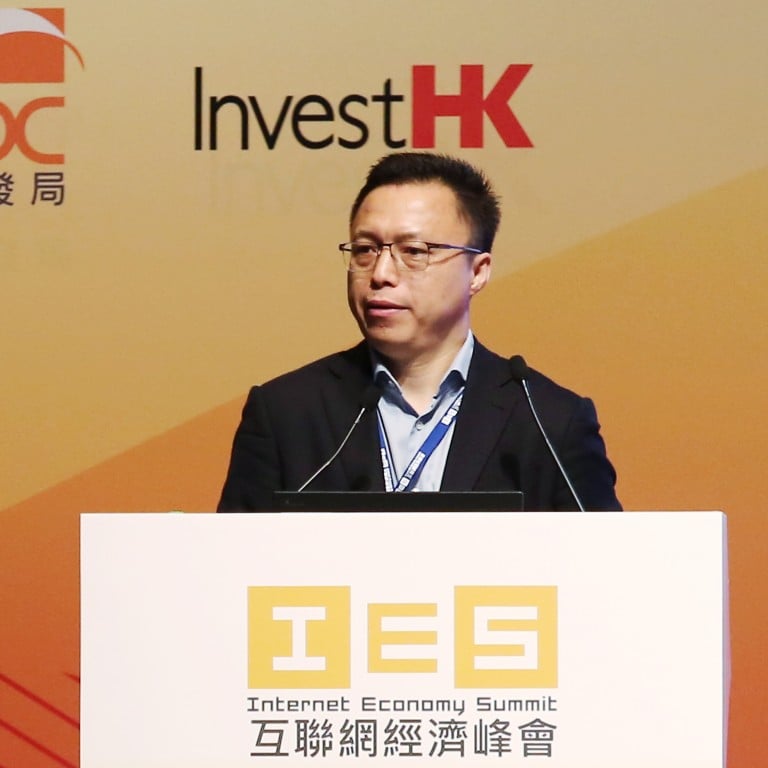 Alipay signs up almost half of Hong Kong population as users of payments app continue cashless journey
The number of users in the city is up sharply from a figure of 2 million reported in 2019
Ant Group has been trying to expand in overseas markets, recently partnering with Universal Studios Japan
Payment app AlipayHK, launched in 2017 by Ant Group, now has 3.3 million active users in Hong Kong, or nearly half the city's population, as residents continue their journey towards a cashless society.
The Hong Kong payment service also has over 100,000 merchants, Ant Group chairman and CEO Eric Jing Xiandong said in a video speech at Hong Kong's FinTech Week on Monday.
The number of users is up sharply from 2 million reported in 2019. Ant Group, whose mega IPO was suspended at the last minute in Hong Kong and Shanghai in 2020 due to a change in the regulatory environment, is an affiliate of Alibaba Group Holding, owner of the South China Morning Post.
Meanwhile, Ant Group has been trying to expand in overseas markets, recently partnering with Universal Studios Japan in Osaka on a scheme that allows tourists there to use the Alipay+ mobile-payment service for purchases. In September, Ant Group also announced that users of its e-wallet in South Korea could settle transactions at more than 120,000 merchants. Alipay+ is accepted by merchants in more than 55 countries through partner payment apps, according to the company.
Jing did not speak about the IPO process or the self-directed rectification steps the fintech giant has been engaged in on Monday.
Ant Group's planned initial public offering (IPO) in Shanghai and Hong Kong was slated to raise almost US$40 billion in November 2020 before being blocked by China's regulators.
In a top management change in August, Jing relinquished his role as legal representative and chairman of Alipay.com Co, a major corporate entity of Ant Group, which a company spokesperson said at the time was "a standard corporate governance practice" that "aligned" with Ant's business operations.
That came two months after all top executives at Ant exited Alibaba's partnership structure, which was seen as a sign of a further partitioning between the e-commerce giant and its fintech affiliate, as the latter awaits Beijing's nod to transform into a financial holding group.
The update from Ant came as Hong Kong kicked off its FinTech Week event, which the government sees as an opportunity to revive the city's fortunes as the region's premier financial hub after months of Covid-19 related restrictions.
A major theme of the week-long event this year is cryptocurrencies and Web3, a loosely defined term that refers to a new generation of the internet based on decentralised technologies, including blockchain.