Tencent
Get more with myNEWS
A personalised news feed of stories that matter to you
Learn more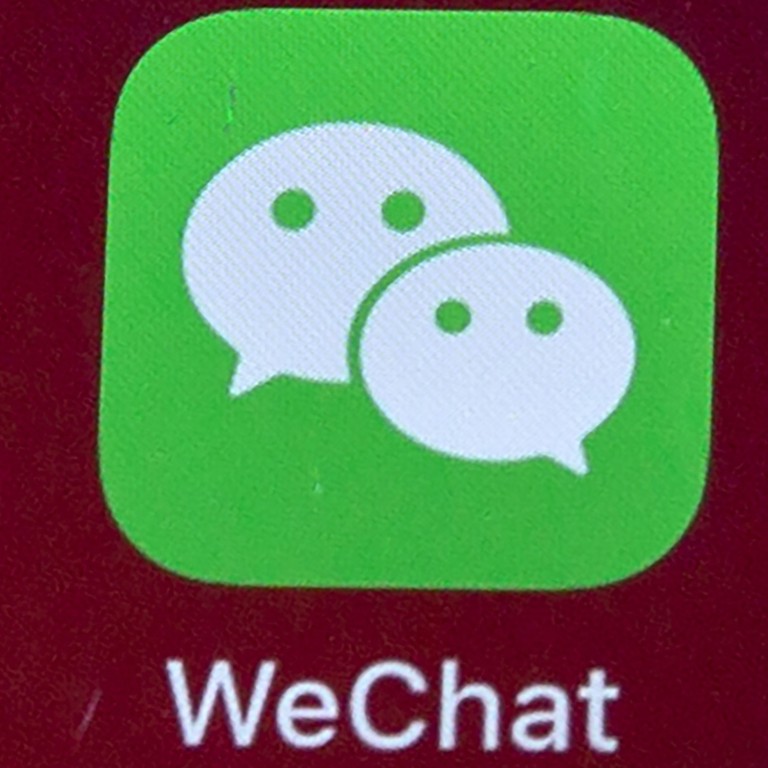 Tencent accelerates monetisation of its WeChat super app with search engine advertising
Tencent will allow brands and merchants to pay for advertising in search results within WeChat, which has nearly 1.3 billion monthly active users
Revenue from online advertising dropped 18 per cent year on year to 18.6 billion yuan in the June quarter – the steepest fall on record
Chinese social media and gaming giant Tencent Holdings is accelerating the monetisation of WeChat with the launch of search results advertising within the app, as the company looks for new growth amid falling revenue and profits.
Tencent will allow brands and merchants to pay for advertising in search results within its ubiquitous WeChat super app, which has nearly 1.3 billion monthly active users, and will introduce an auction system for better page rankings, according to an announcement by WeChat on Thursday.
The new service will help advertisers promote their official WeChat accounts, products, apps and mini games by making it possible for users to reach their content when they search for the brand name or a related keyword.
As an essential tool in the everyday life of Chinese users, WeChat has created a vast ecosystem of content and services, ranging from messaging and news to shopping and playing games.
The launch of search engine advertising will enable "effective exposure and conversion" for advertisers, according to the announcement. WeChat will continue to explore new ways to help businesses promote their products and services through the search engine, it added.
The move comes as Tencent continues to look for new growth engines after reporting
a decline in revenues and profits in the second quarter
amid a weaker macro economy. Revenue from online advertising dropped 18 per cent year on year to 18.6 billion yuan (US$2.5 billion) in the June quarter – the steepest fall on record. Tencent will report its third quarter results on November 16.
Advertising is a core revenue generator for search engine businesses such as Google and its Chinese equivalent Baidu, which accounted for 60 per cent of the domestic China market in October, according to data from StatCounter.
Tencent stepped up its search engine capabilities within WeChat through
the acquisition of Sogou
, a major search service in China, which paved the way for further monetisation of China's most popular social media platform.
In July, Tencent launched
new e-commerce tools
that streamline the process for merchants to launch online stores on Channels, the short video and live-streaming service within WeChat.
Tencent also added video ads to Channels' feeds, allowing users to shop directly through the ads and share the links with friends on WeChat.
Previously, WeChat had largely relied on Moments, where users post text, pictures and videos to their circle of contacts, to generate ad sales.