NFTs
Get more with myNEWS
A personalised news feed of stories that matter to you
Learn more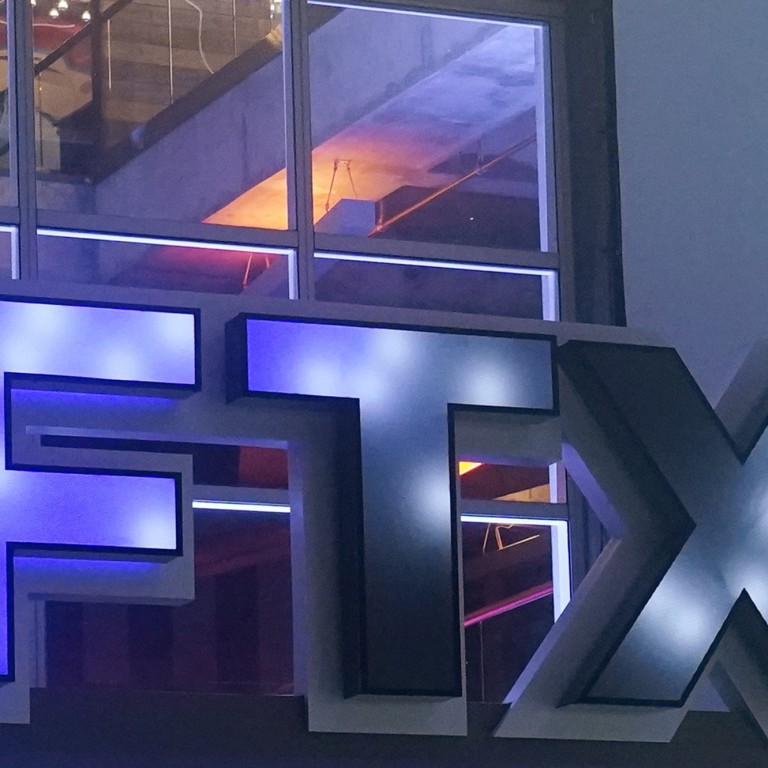 Hong Kong investors in FTX maintain an eerie quiet one month after bankruptcy filing and as founder is arrested in Bahamas
To date, US-based investors appear to have been hit the hardest by the implosion of FTX
Singaporean institutions have also been hit hard, with state-owned Temasek Holdings writing down US$275 million
One month on from the collapse of former cryptocurrency exchange FTX, institutional investors in Hong Kong remain reluctant to speak out about the collateral damage of the incident as the industry reels from billions in losses across dozens of organisations.
Among the top venture capital firms that invested in the exchange – which was born in Hong Kong – and have disclosed losses, US-based investors appear to have been hit the hardest by the implosion of FTX, which until last month was the world's second-largest crypto exchange.
Major US firms Sequoia Capital, Tiger Global, BlackRock and cryptocurrency-focused Paradigm, have collectively written down more than US$550 million of investments in FTX, making up more than half of the total venture capital losses made public to date.
On Tuesday, FTX founder Sam Bankman-Fried was arrested in the Bahamas after US prosecutors filed criminal charges, according to a statement from the local government. The charges include wire fraud, securities fraud and money laundering, according to a report by The New York Times.
Singaporean institutions have also been hit hard, with state-owned Temasek Holdings writing down US$275 million and Sea Capital, which participated in an FTX funding round in October last year, losing an undisclosed amount.
Other top institutions that also saw their investment in FTX wiped out include Japan's SoftBank and Canada's Ontario Teachers' Pension Plan.
But many smaller institutions have remained silent on their exposure to the collapsed exchange. Founded in Hong Kong in 2019, FTX has raised a total of US$1.8 billion over seven funding rounds from 39 investors, according to Crunchbase. Its valuation reached US$32 billion in January this year. One of the 39 venture investors in FTX is based in Hong Kong, while one is based in Beijing, according to Crunchbase data, while 26 are from the US.
Hong Kong regulators, which recently announced a push for the city to become a virtual asset centre, said that the city's exposure to FTX is "immaterial" and that the incident demonstrates the need for careful regulation as opposed to unfettered growth.
Last week, the city's Legislative Council passed the Anti-Money Laundering and Counter-Terrorist Financing (Amendment) Bill 2022, which introduces a licensing regime for virtual asset platforms that will come into effect in June next year.
Several cryptocurrency platforms in Hong Kong, however, have run into various troubles as the FTX contagion spreads.
New Huo Technology, formerly known as Huobi Technology, said last month that it had US$18.1 million stuck with FTX, of which US$13.2 million are customer deposits.
Hong Kong-based Atom Asset Exchange (AAX) has recently shut down after it deleted some of its social media accounts and halted withdrawals, with the executive team incommunicado. While the company cited "acute pressure" from current market conditions, the company's troubles started before the meltdown of FTX, people familiar with the matter have previously told the Post.
Genesis Block, a cryptocurrency company that allows retail investors to buy bitcoin from its network of ATM machines across Hong Kong, ended trading last month following FTX's bankruptcy. There have been local media reports of links between Genesis and FTX, but Genesis has made no public announcements on the matter.
Genesis Block's office in Wan Chai is in the same building as Cottonwood Grove, a Hong Kong-based subsidiary of Alameda Research. Alameda was the sister trading firm of FTX. Genesis Block co-founder Clement Ip was also a director of FTX's Hong Kong business, according to a report by the Financial Times. The report cited people familiar with Genesis Block's operations as saying that it is "integrated into FTX and Alameda".
Cryptocurrency-trading firm Amber Group, which started in Hong Kong and moved its headquarters to Singapore and is also backed by big name investors such as Temasek and Sequoia Capital, has been laying off staff after saying on Twitter that 10 per cent of its total trading capital is stuck with FTX. Amber, however, insists that it is business as usual and that customers can withdraw their funds in the normal manner.