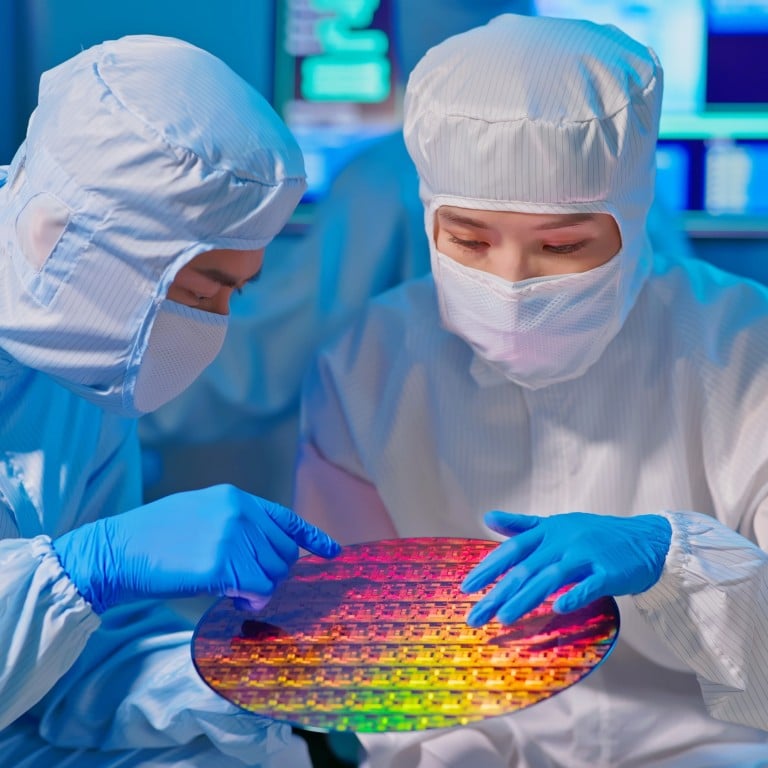 China's chip imports plunge in 2022 amid zero-Covid supply chain disruption and US trade restrictions on the sector
China imported 538.4 billion units of ICs in 2022, a fall of 15.3 per cent from 2021
The drop comes at a time when the US is tightening controls over advanced chip exports to China
China's imports of integrated circuits (ICs), another term for chips, slumped 15.3 per cent by volume in 2022 from a year ago, a sharp reversal from strong growth in the prior two years amid supply chain disruptions as a result of the country's zero-Covid approach and US export restrictions.
China imported 538.4 billion units of ICs in 2022, a fall of 15.3 per cent from 2021, according to data released by the General Administration of Customs on Friday. In terms of value, China's IC imports amounted to US$415.6 billion, a fall of 3.9 per cent compared with 2021, showing that China is paying higher unit prices for imports.
China's imports of chips rose 16.9 per cent in 2021 and increased 22.1 per cent in 2020.
Meanwhile, ICs remain as China's single largest import item. China's payment for imported ICs was equivalent to its imports of crude oil and iron ore combined in 2022, according to China's customs data, showcasing Beijing's determination to boost domestic output to substitute certain imports.
China's chip imports started to shrink from early 2022, with numbers for January and February marking the first year on year drop since the beginning of 2020. In November the volume of imported chips dropped by 25.3 per cent to 40.5 billion units.
The drop comes at a time when the US is tightening controls over advanced chip exports to China. The Bureau of Industry and Security, an agency under the US Commerce Department, last October updated a series of export controls targeting China's advanced semiconductor manufacturing sector, adding new licensing requirements for personnel and equipment that support the production of advanced chips in China.
Meanwhile, the volume of China's chip exports last year also dropped 12 per cent year on year to 273.3 billion. The value of exports, however, slightly increased by 0.3 per cent during the same period to US$153.9 billion, leaving the country with a trade deficit of US$261.7 billion in chip trade.
China's overall exports rose 7 per cent in 2022 while imports gained 1.1 per cent, making a whole-year trade surplus of US$877.6 billion, according to China's customs data.
China's domestic IC output in November dropped 15.2 per cent from a year ago, according to the latest data from the National Bureau of Statistics. While IC production in November fell to 26 billion units, marking the slowest year-on-year decline in the past five months.
The statistics agency is expected to release IC output figures for December next week.