Bitcoin
Get more with myNEWS
A personalised news feed of stories that matter to you
Learn more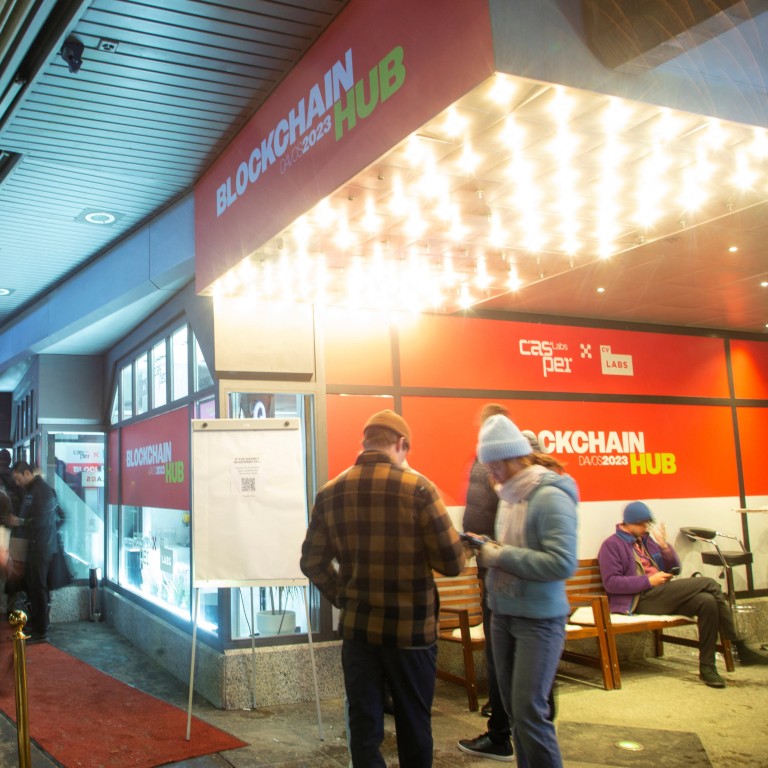 Davos 2023: cowed crypto crowd feel winter freeze at WEF
Former Reserve Bank of India Governor Raghuram Rajan believes the plunge in digital assets allows investors to focus on the technology's true value
Executives in Davos said they are now all about blockchain technology, proper controls and regulation, and the promise of disruption that it holds
In the snow and ice on the main drag in Davos, the impact of the crypto winter is plain for World Economic Forum (WEF) attendees to see.
Last May, the dressed-up shop fronts that line both sides of the Promenade street running through the Swiss ski resort were dominated by crypto firms, rolling in bitcoin.
Now there are just a handful and the executives who have made it to Davos have swapped their hoodies for blazers, despite sub-zero temperatures outside.
Some of those from the digital industry which have set up shop on the fringes of the WEF annual meeting were quick to distance themselves from cryptocurrencies.
"I hope there's an increased focus on utility value and practical applications of the technology, and less focus on retail investors chasing meme coins," Jeremy Allaire, CEO of USDC stablecoin issuer Circle, said.
"There was a lot of nonsense," Allaire told the Reuters Global Markets Forum.
Former Reserve Bank of India Governor Raghuram Rajan believes last year's plunge in digital assets allows investors to focus on the true value of the technology.
"We're at the right place now in terms of crypto," he said.
Executives in Davos said they are now all about blockchain technology, proper controls and regulation, and the promise of disruption that it holds for financial services and beyond.
"We are an infrastructure, plumbing play. We build infrastructure today for digital assets, which is crypto. Tomorrow it will be different assets," said Dmitry Tokarev, chief executive of Copper, which provides custody services.
"I would question some of the stuff that I saw, 'What is the return on that?'" Tokarev added, referring to the big presence of crypto companies at the last WEF meeting, which was unusually held in May as a result of the Covid-19 pandemic.
"We have been always ignoring the noise. All our partners were here last year. They are here this year," Tokarev added.
The world of digital assets has changed drastically since May, with the value of the crypto market plummeting and some of the major crypto companies going under as investors pulled back from riskier assets in the face of rising interest rates.
The market capitalisation of cryptocurrencies has shrunk by US$1.4 trillion, a third of its value from peaks hit in late 2021 and some of the best-known crypto firms are under stress or have gone under, including the collapse of crypto exchange FTX.
"There is a place for trading use cases but they cannot be the singular focus, we need to move to more real use cases and put attention there," said Denelle Dixon, CEO of Stellar Development Foundation, which supports the Stellar blockchain.
While interest remains in the technology, the conversation is turning to responsibility.
Colm Kelleher, chairman of Swiss bank UBS, told a WEF panel that blockchain technology will help reduce costs for banks. But he said the industry needed to figure out the basics, such as anti-money laundering controls.
"We kind of dodged a bullet," Kelleher said, noting that the collapse in the value of cryptocurrencies had not caused systemic problems. "We did have investors who did want to invest in coinage. And we had to draw a line on what was suitable for those investors," he added.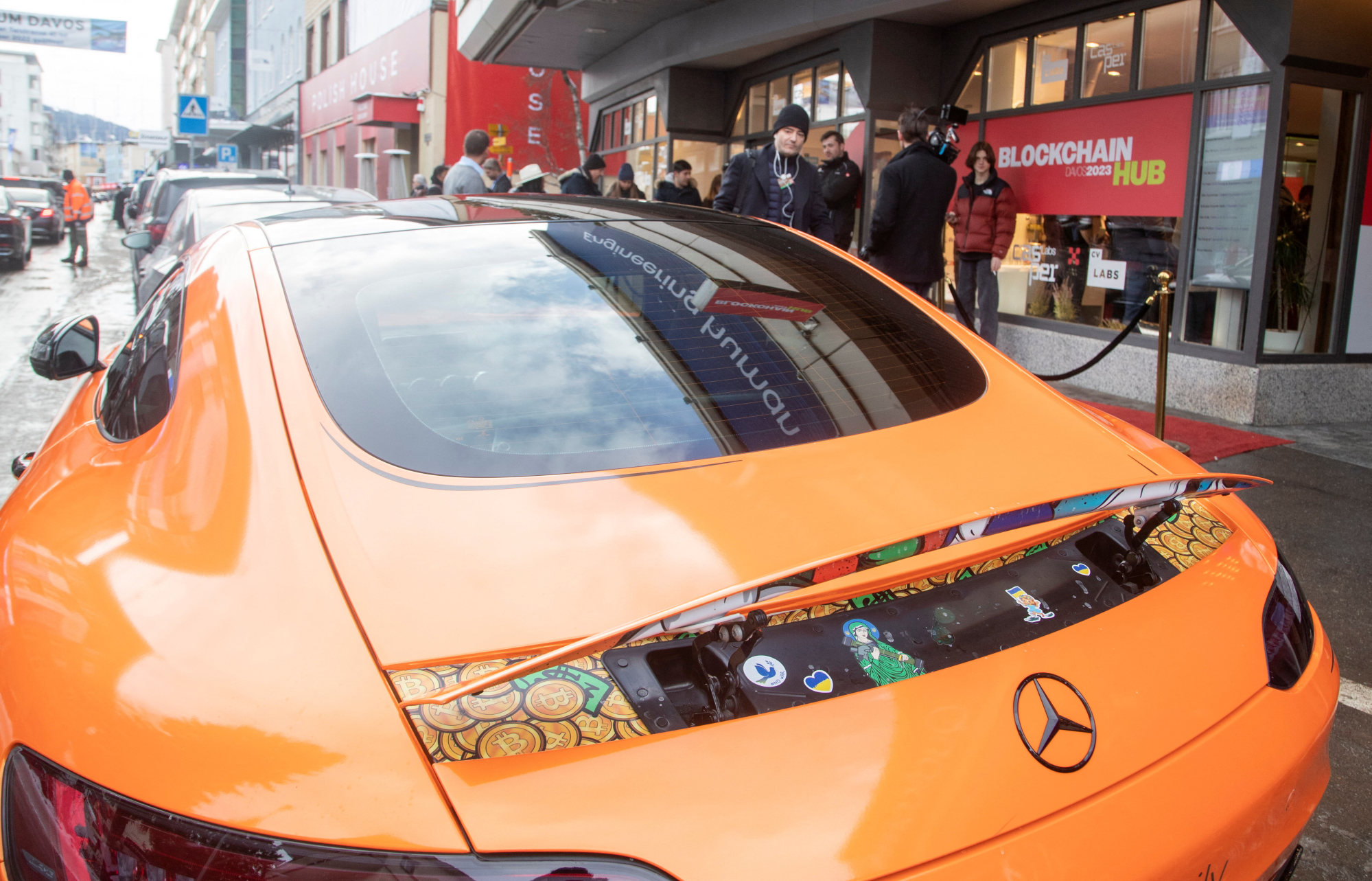 Yat Siu, co-founder of Hong Kong-based blockchain gaming developer Animoca Brands, was supportive of the firms in Davos.
"These are companies with serious cash positions and revenue generating companies," Siu said. "They're billion dollar enterprises."
Crypto is trying to establish its presence, SkyBridge Capital founder Anthony Scaramucci said, adding "there's nothing more establishment than the World Economic Forum." Scaramucci maintains a bullish stance on crypto despite losses last year.
Back on the Davos Promenade, some signs of crypto's lost swagger endure.
Parked right outside a pavilion promoting blockchain early in the week was a bright orange Mercedes. On the hood, instead of the carmaker's insignia, was a copper-coloured symbol for bitcoin.
The tires carried a slogan in white: "In Bitcoin we trust".