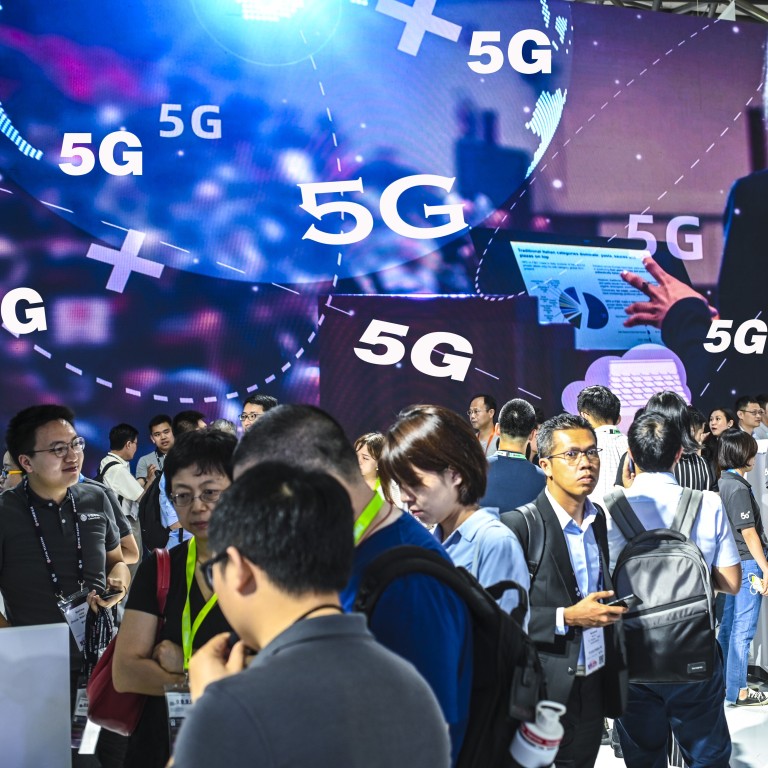 MWC Shanghai kicks off major telecoms industry showcase amid US-China tech war, pandemic
Many of the leading Chinese and global telecoms companies are expected to take part in this year's MWC Shanghai
The telecoms industry trade show will be available on the internet to visitors and exhibitors around the world via a virtual portal, My MWCS Online
MWC Shanghai, the regional edition of the world's biggest mobile industry trade show, kicks off on Tuesday amid the ongoing
US-China tech war
, providing a major showcase for the latest innovation from the likes of telecommunications equipment giants
Huawei Technologies Co
and
ZTE Corp
.
The annual event organised by the GSM Association, which represents the interests of more than 750 wireless network operators and almost 400 companies in the broader mobile ecosystem, is touted as the telecoms industry's first large-scale hybrid event of its kind. The conference and exhibition, hosted at the Shanghai New International Expo Centre and Kerry Hotel Pudong, will also be available on the internet to visitors and exhibitors around the world via a dedicated virtual portal, My MWCS Online.
The staging of MWC Shanghai, which will run until Thursday, surmounted many difficulties, as the pandemic situation in many parts of the world remained severe, according to Sihan Bo Chen, head of Greater China at the GSMA. "This is a meeting that brightens the hopes and sends a very positive signal for the global [telecoms] industry," she said on Monday.
Last year's MWC Shanghai, which was scheduled from June 30 to July 2, was
cancelled because of the coronavirus outbreak
and international travel restrictions, among other circumstances. MWC Shanghai has swapped schedules this year with
MWC Barcelona
, the GSMA's premiere telecoms industry trade show, which will now take place from June 28 to July 1.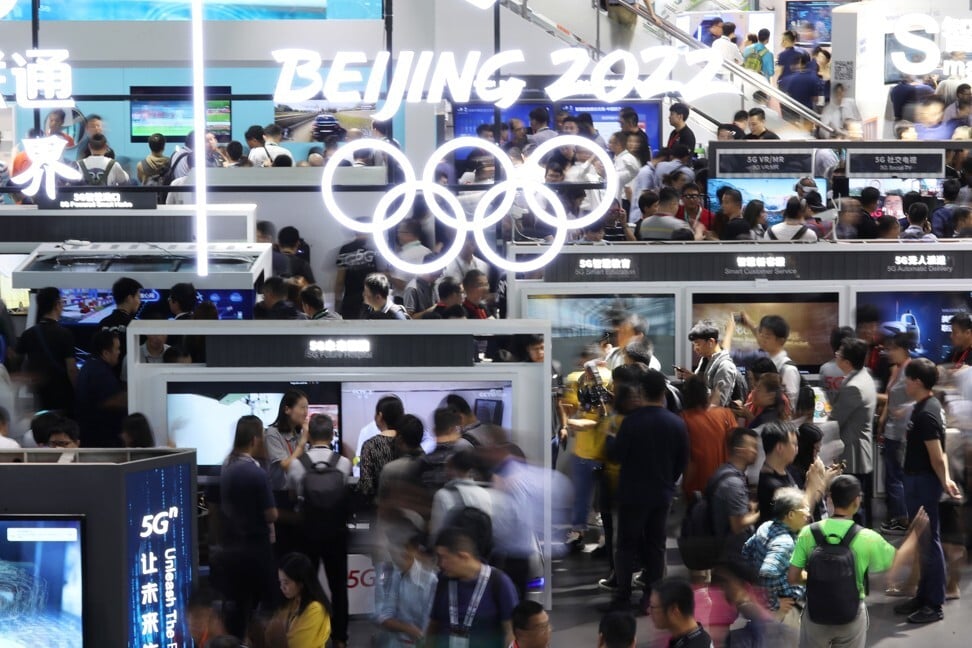 Like in 2019, the US-China tech war is expected to remain the elephant in the room at this year's MWC Shanghai.
Huawei, the world's largest telecoms equipment supplier, was
put on a stifling trade blacklist in 2019
by the previous Trump administration, which pressured US economic allies ban the company's 5G gear around the world over alleged security concerns.
Meanwhile ZTE Corp, China's No 2 telecoms equipment maker, had been under a cloud after losing an estimated US$3.1 billion from US-imposed sanctions in 2018.
ZTE agreed to pay a US$1.4 billion fine
later that year to lift the restrictions, which had barred the company from buying vital US-made components, including semiconductors.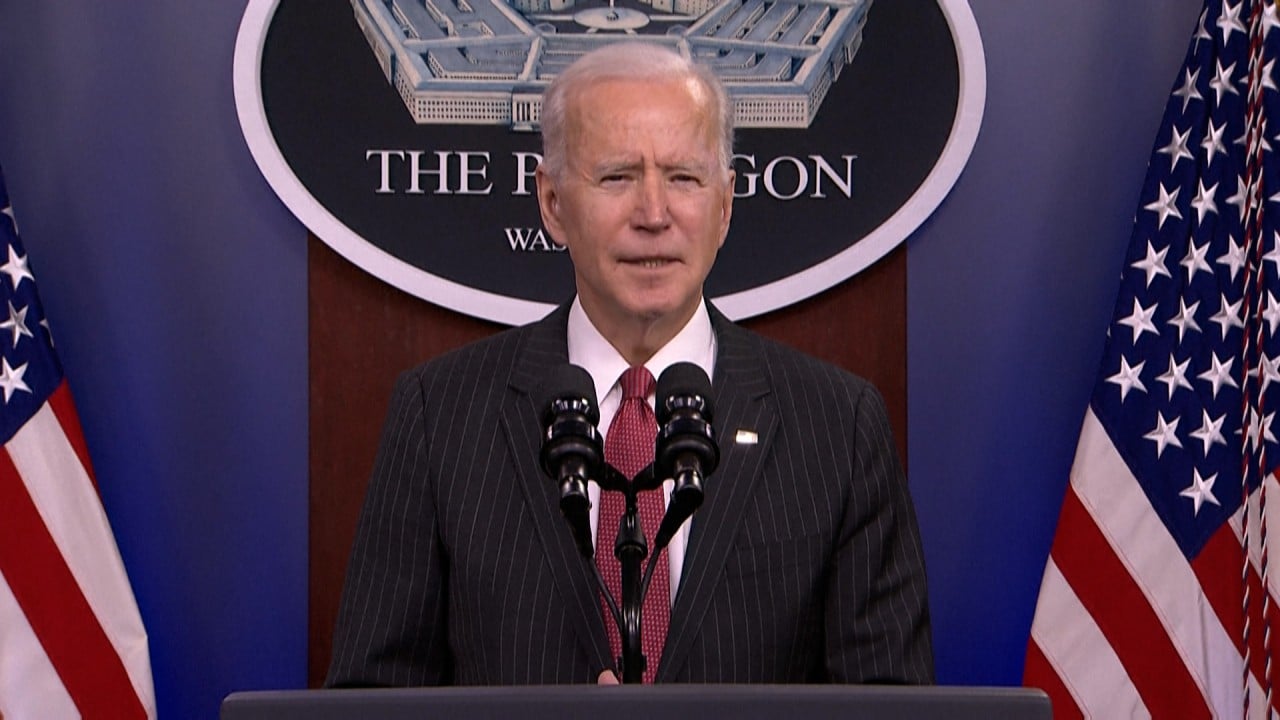 00:41
US President Joe Biden orders new Pentagon task force to review China strategy
US President Joe Biden orders new Pentagon task force to review China strategy
MWC Shanghai will have 150 speakers, including
China Mobile
chairman Yang Jie,
China Telecom
chairman Ke Ruiwen, Qualcomm China chairman Meng Pu and Huawei deputy chairman Ken Hu Houkun. Various foreign telecoms gear providers, such as South Korea's
Samsung Electronics
and Sweden's Ericsson, are also taking part in the event.
Around 20,000 industry delegates are expected to attend the Shanghai event, which has the theme "Connected Impact". The delegates are fewer than in past editions of the show because of China's travel restrictions, which has visitors from abroad go through a 14-day quarantine.
In a report released ahead of the event, the GSMA said China's booming digital economy has helped the country recover quickly from the coronavirus pandemic. It said 78 per cent of Chinese consumers shifted to online shopping during the outbreak.
China's economy grew by 2.3 per cent in 2020
, in a dramatic turnaround since the coronavirus pandemic ravaged the country in the early part of that year. The dramatic rebound was highlighted by a significant acceleration in the fourth quarter, when China's economy grew by 6.5 per cent from a year earlier, ahead of analysts' forecasts of 6.2 per cent growth, the National Bureau of Statistics said in January.