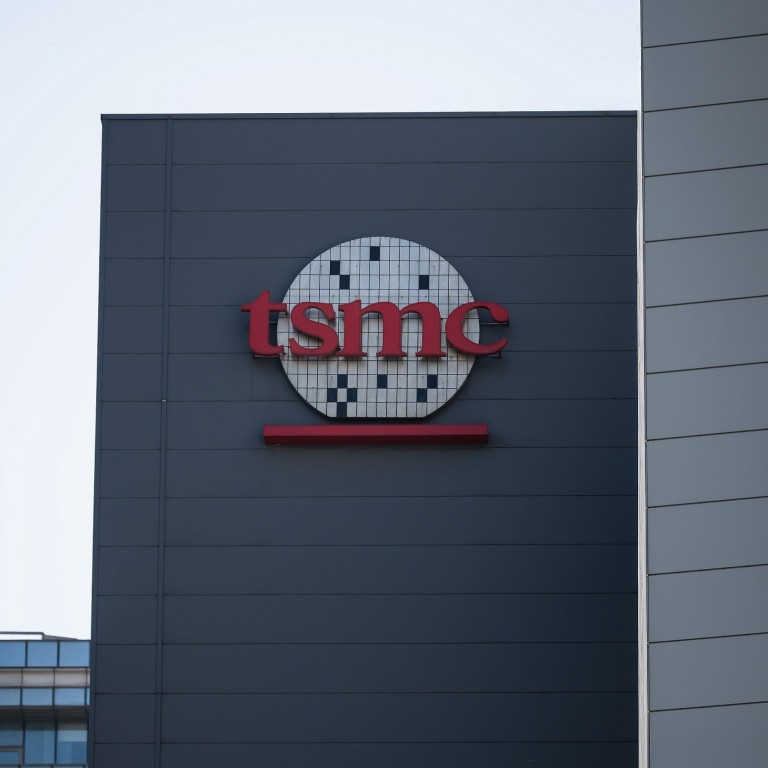 US-China tech war: supercomputer sanctions on China begin to bite as Taiwan's TSMC said to suspend chip orders
TSMC said to be no longer accepting new orders from Phytium, one of seven Chinese entities involved in supercomputing blacklisted by the US last week
The blacklist could hurt China's supercomputer efforts, but experts say it might not have much impact on military technology, a main concern of the US
Washington's new supercomputer sanctions on China are already beginning to bite, as Taiwan Semiconductor Manufacturing Company (TSMC) has suspended new orders from Phytium Information Technology Co, one of 
seven Chinese organisations related to supercomputing
 that was put on the US Entity List last week, according to a person familiar with the matter.
TSMC will complete orders placed before the US Commerce Department's Bureau of Industry and Security added the entities to the trade blacklist 
on national security grounds
, the person told the 
South China Morning Post
.
A TSMC representative declined to comment on the matter but said the company would "abide by all the laws and regulations as always, and will operate according to the export restrictions", without elaborating further.
Phytium did not immediately respond to requests for comment.
Even as China has sought to boost self-reliance in semiconductors in recent years, it remains highly reliant on overseas chips. The country's supercomputers primarily use CPUs from Intel, AMD and IBM, according to Francis Lau, a computer science professor at the University of Hong Kong.
"The sanctions would definitely affect China's ability to keep to its leading position in supercomputing because all current supercomputers use mostly US-built components," he said. "Although there are alternatives made by other countries such as Japan and [South] Korea, the best components are still by the US."
Other Taiwanese companies are also feeling the pinch. Shares of Alchip Technologies, a Taipei-based firm that has been designing chips for Phytium, lost a quarter of their value since Washington updated the sanctions list.
Companies using US technology looking to trade with entities on the list need approval from the Bureau of Industry and Security, which is unlikely to grant a license to Taiwanese chip designers.
US technology is currently needed to design the world's most advanced chips, which may use a 7-nanometre node process or smaller. With TSMC supplies cut off, Phytium has to supply its server products from its existing stockpile of 7-nm chips, which Chinese manufacturers cannot yet produce in bulk.
The ban on using chips made with US technology started last year, when Washington tightened restrictions on Huawei Technologies Co, causing TSMC to sever its chip production deal with the telecoms equipment maker. The ban forced Huawei to sell its budget mobile phone brand Honor to a government-backed consortium, and piled pressure on the company's smartphone and
5G
businesses.
Huawei deputy chairman
Eric Xu Zhijun said on Monday
that the company cannot find a fab willing to produce chips designed by its HiSilicon chip unit and has to rely on inventories to support enterprise clients.
With the latest Entity List update, Washington cited concerns about China's use of supercomputers in advanced weapons systems, but experts say the impact on China's military technology 
might be limited
. Supercomputers play an important role in advanced weapons development, as they can be used for things like testing the aerodynamics of hypersonic missiles or simulating a nuclear explosion.
However, the US ban could cast a shadow over the country's supercomputer ambitions, as Beijing has been pushing for 
technological innovation
 in this field along with other areas of advanced technology, such as 
artificial intelligence
.
Since building its first supercomputer in 1983, China has become the home of more supercomputers than anywhere else in the world. As of November 2020, 214 of the world's 500 most powerful supercomputers were located in China, nearly twice as many as the United States, which is in second place with 113, according to the widely-recognised TOP500 ranking.
In terms of performance, however, China has fallen behind Japan and the US, which now take up the top three spots. In fourth place is China's Sunway TaihuLight, which was the world's most powerful supercomputer until it was overtaken by an IBM-built system in 2018. Last June, Japan's Fugaku took first place with a High Performance Linpack (HPL) benchmark measurement of 415.5 petaflops – a measurement of a quadrillion calculations per second – compared with TaihuLight's 93 petaflops.
"China is at the very top … in terms of its ability to create supercomputers that can top the TOP500 list. China didn't make it to the top three this time, but it made it to the No 1 spot at least three times before," said University of Hong Kong's Lau. "Japan is strong, too, but maybe a bit behind the US and China, despite taking the top spot this round."
William Li, a Beijing-based executive of an information technology firm who previously worked for one of China's top supercomputer manufacturers, said that the US and China are the real global powers of supercomputing. "But the US is indeed ahead of China, especially in dedicated software and semiconductors," Li said.
The sanctions may not immediately sabotage the industry, according to Li, but they will slow down China's development in building more powerful machines.
"To make our own chips, we can buy machines from the Netherlands and import materials from Japan, but it will take longer," Li said.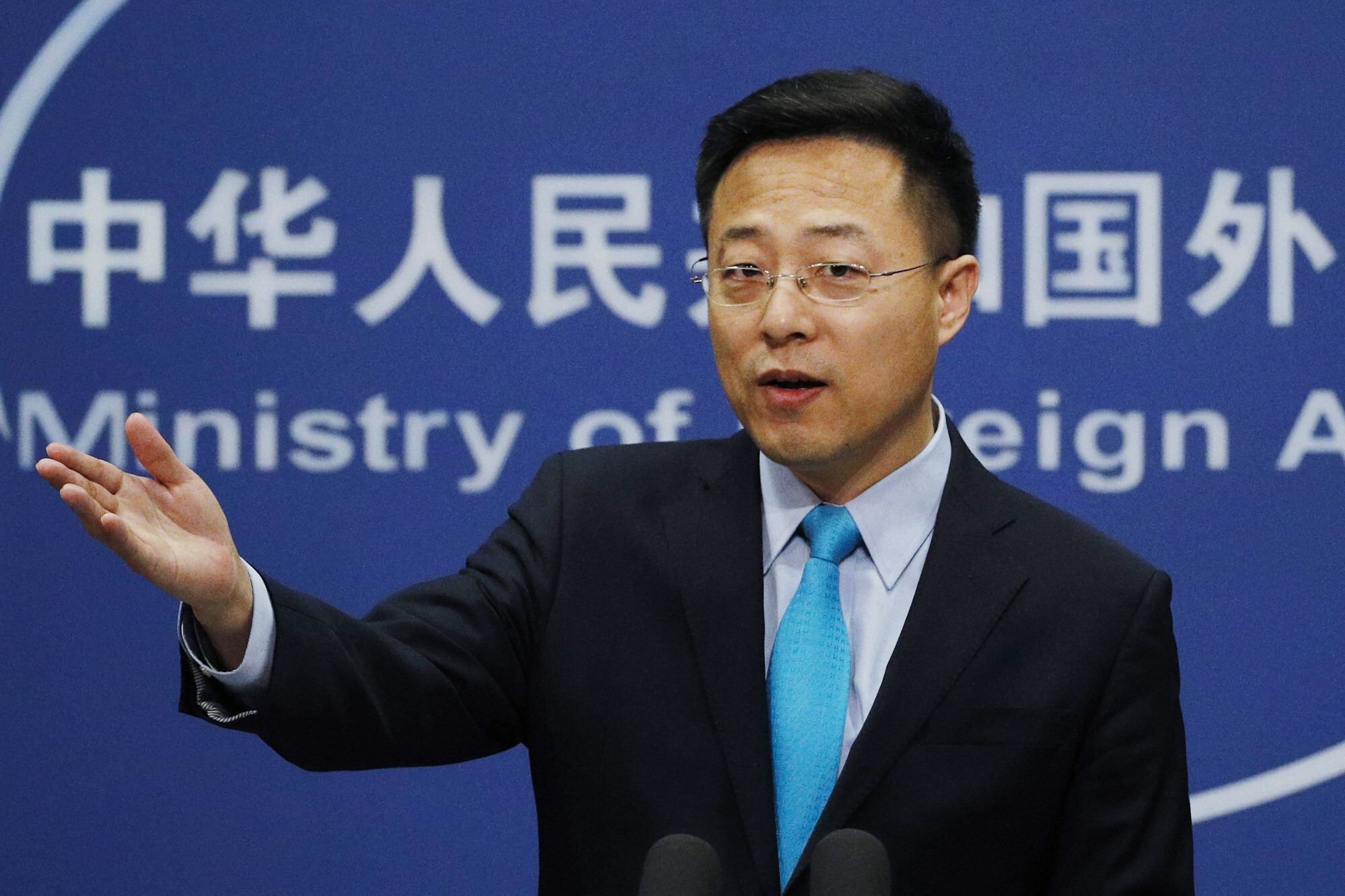 On Friday, China's foreign affairs ministry spokesman Zhao Lijian said the US sanctions will "only strengthen China's determination and will to make innovation independent".
China's latest 
14th five-year plan
 and vision for 2035, unveiled last month, includes plans to build supercomputing centres with a capacity of 1,000 petaflops, or possibly even 10,000 petaflops. It is part of the global race to build next-generation supercomputers, which the US plans to achieve this year and the European Union is planning to reach in 2022.
Washington's sanctions against China's supercomputing capabilities started as early as 2015, when America barred its chip makers from selling to four Chinese supercomputer institutes: the National University of Defence Technology, plus three National Supercomputing Centres in Changsha, Guangzhou and Tianjin. The Guangzhou centre hosts the world's fifth-fastest supercomputer.
In 2019, the US put 
five other entities
 on the list, including supercomputer maker Sugon and three of its affiliates, which are heavily dependent on US suppliers, including chip makers Intel and Nvidia.
Sunway TaihuLight, deployed in 2015 by the National Supercomputing Centre Wuxi, was China's first supercomputer to use all domestically-produced chips. The computer runs on more than 40,000 Sunway SW26010 processors.