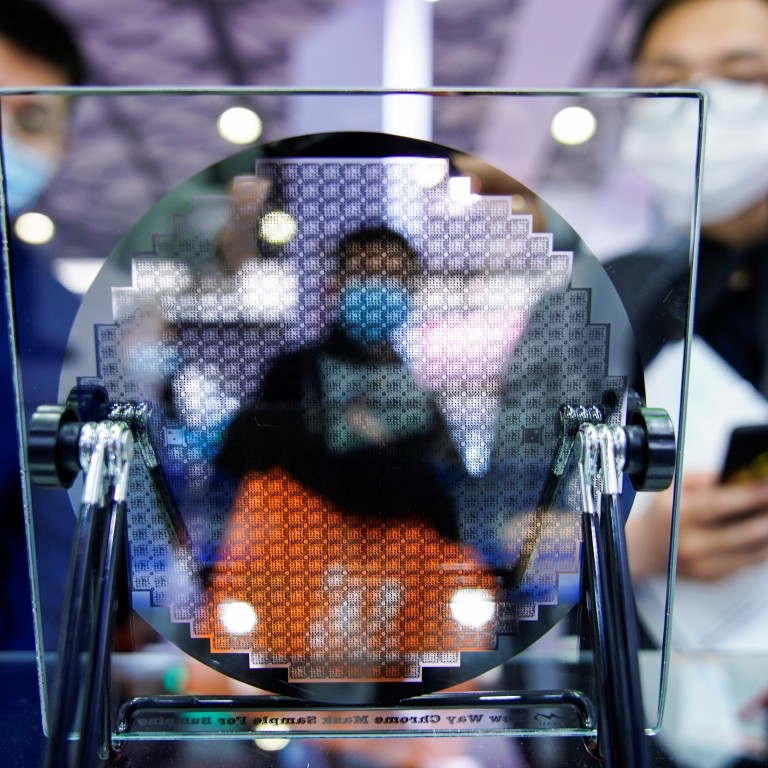 Explainer
Why there is a global semiconductor shortage, how it started, who it is hurting, and how long it could last
The shortage was exacerbated by 'double booking' from anxious chip buyers, who were concerned about supply chain security amid the US-China tech war
Beyond consumer electronics, the tight supply has begun to impact China's giant home appliance manufacturing sector
Semiconductors, also known as microchips and integrated circuits (ICs), are essential components in every electronics product, whether it be a simple remote control unit for changing channels on the television, or a supercomputer used to simulate weather patterns.
While chips themselves are resilient, made to handle extreme temperatures, vibrations and other external shocks, the global semiconductor supply chain is relatively fragile, prone to disruptions from natural and man-made shocks.
The supply of chips cannot be turned on and off with a switch. Multibillion-dollar wafer fabrication plants are finely tuned and run 24/7, 365 days a year. Changing the production line for a new chip product can take weeks, if not months, and adding significant new wafer fabrication capacity can take years and billions of dollars.
The Covid-19 pandemic
had already put enormous pressure on supply chains, especially for consumer electronics like laptops, video game consoles and smartphones, as it forced people around the world to find new ways to work and play.
The car industry's faster-than-anticipated bounce back after factory shutdowns – when companies cancelled chip orders after incorrectly forecasting lower demand for the rest of the year because of the pandemic – sent semiconductor supply into a downward spiral, creating a shortfall in the tiny electronics across a wide swathe of industries.
The scarcity of ICs is not expected to end any time soon. Experts say it could be two more years before the supply-demand balance is restored.
Here is everything you need to know about the semiconductor shortage.
What caused the shortage?
When the pandemic spread from China to Europe and the US in the spring of 2020, carmakers like General Motors, Ford Motor and Volkswagen were forced to temporarily shut down production lines. Anticipating a market slowdown that would last some months, they cancelled orders for chips used in car electronics systems like driver assistance and navigation control.
Chip foundries like Taiwan Semiconductor Manufacturing Corp (TSMC) reassigned their spare production capacity for the remainder of that year to companies making smartphones, laptops and gaming devices, which were experiencing a surge in demand during the pandemic lockdowns.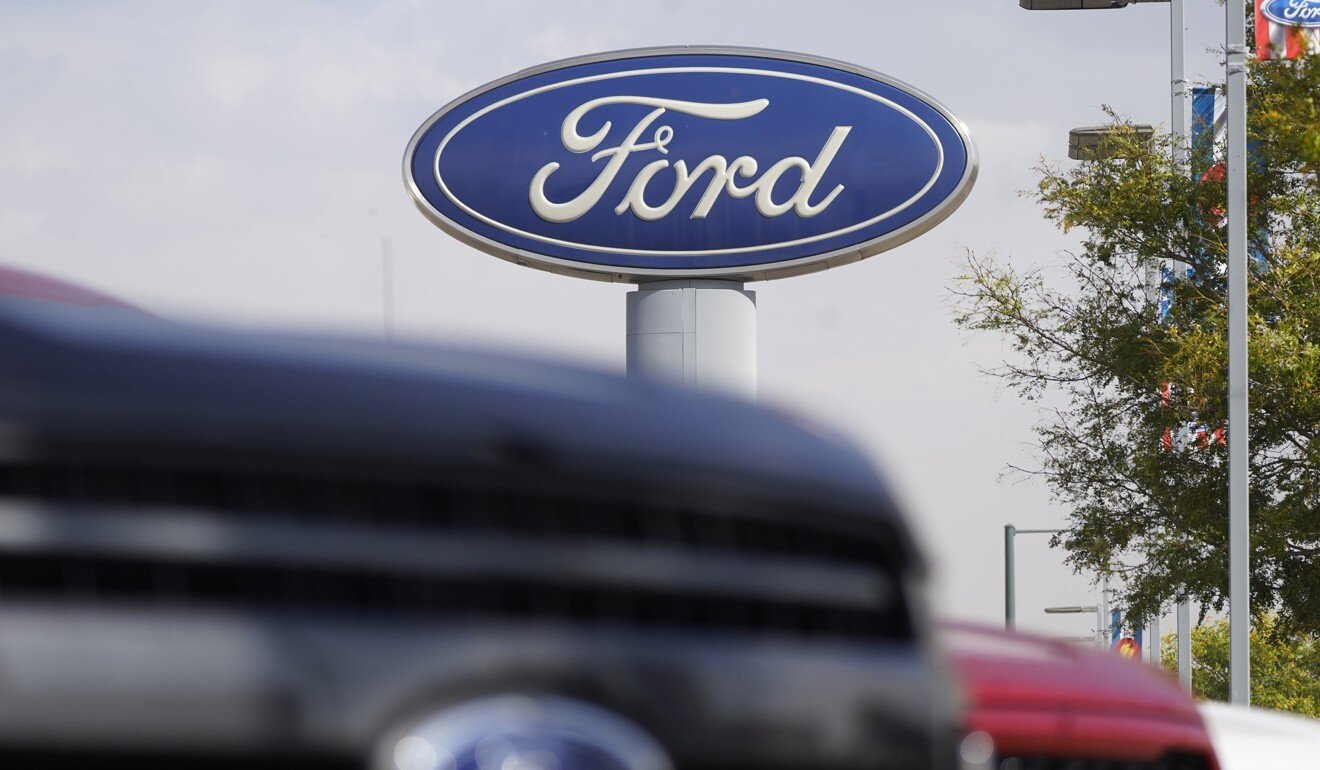 When car sales bounced back faster than expected in the third quarter last year and carmakers tried to ramp up production again, chip factories could not respond fast enough given the long lead times needed to schedule orders.
The dearth of semiconductors then quickly
spilled over into other industries
, such as consumer electronics and home appliances, which saw a spike in sales from the pandemic's "stay at home" effect, but suddenly found themselves unable to secure adequate supplies to meet the increased demand.
What role has stockpiling played?
Up until last year, one of the industry's biggest chip buyers was Chinese telecommunications giant Huawei Technologies Co. In anticipation of being put on a US trade blacklist, it
began stockpiling chips from 2019
, which contributed to tight capacity at Huawei's main foundry supplier TSMC.
The shortage was exacerbated by "double booking" from chip buyers anxious to secure inventory, which itself was a consequence of supply chain uncertainty created by the US-China tech war.
However, TSMC chairman Mark Liu has said in recent media interviews that the foundry can tell the difference between "real" orders from double booking and gives priority to those chip customers with immediate needs.
Is it the first shortage?
The chip industry, which operates on a just-in-time model, is periodically hit with shortages triggered by natural disasters or man-made events.
The last time a similar supply chain shock hit carmakers was 10 years ago when the Fukushima earthquake damaged wafer fab operations at Renesas Electronics, the No 3 supplier of car chips.
In the summer of 1997, an unusual phenomena triggered a global shortage of chips. That was when Tamagotchi digital pets – a key-chain computing device made by Japanese firm Bandai – became a smash hit among young people around the world.
The huge and sudden demand for the egg-shaped gadgets soaked up semiconductor capacity in Taiwan, which triggered shortages and delays that spilled over to other sectors.
What impact is the current shortage having?
The car industry was the first to be hit, with carmakers like GM, Ford and VW warning that the situation would affect sales and production output this year.
The unavailability of chips would impact the production of 1.3 million cars and vans globally in the first quarter this year, according to research firm IHS Markit. It reported that a fire at a Renesas chip fab in Japan in March, as well as disruptions to chip plants following
severe winter weather in Texas,
would compound the shortages.
Last month, UK carmaker Mini said it suspended a production line for three days because of a scarcity of chips, while Ford recently warned that the shortfall would cut its output by 1.1 million vehicles this year.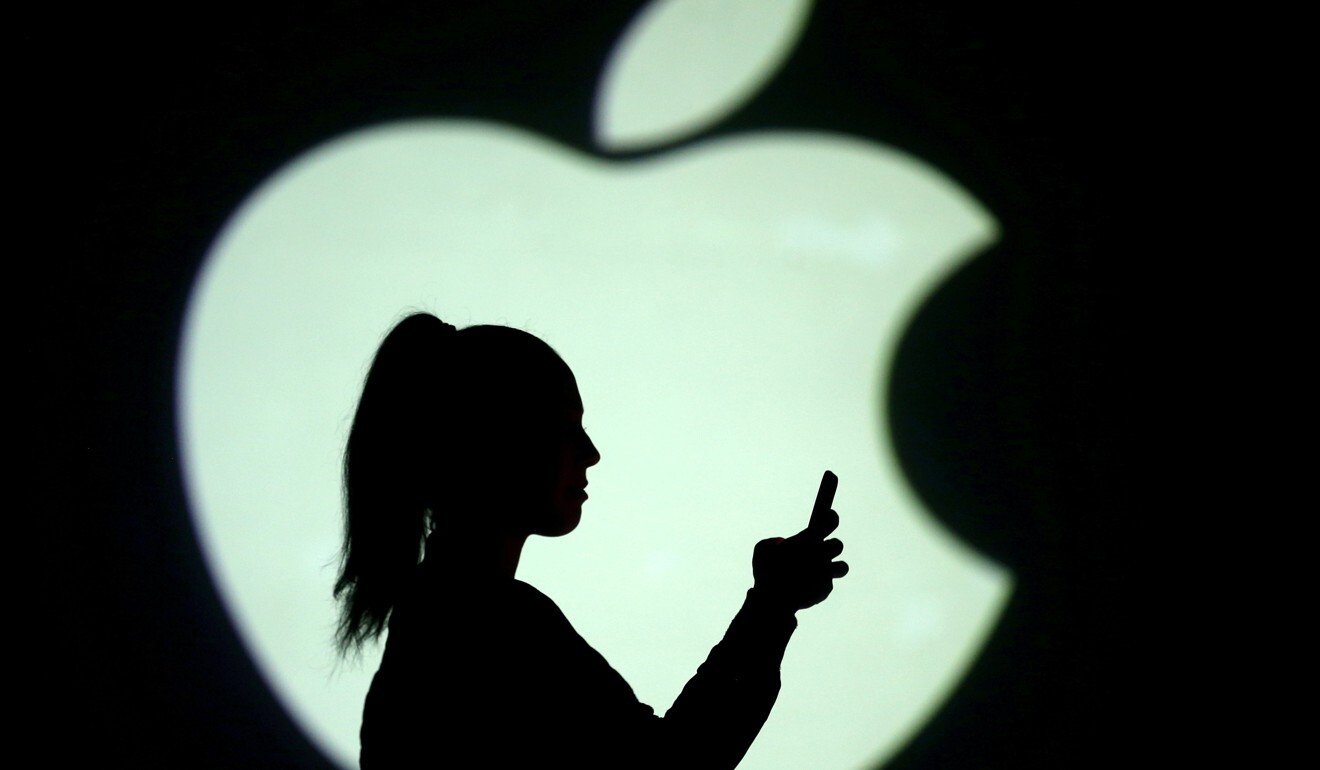 What other industries and products are most affected by the shortage?
At the end of last year, the chip shortage spread to consumer electronics products, where strong demand for laptops, next-generation gaming consoles and other devices had already tightened inventory.
"Overall demand remains very strong and continues to exceed supply while our channel inventories remain quite lean," said Colette Kress, chief financial officer of leading graphics processing unit (GPU) supplier Nvidia, at the company's annual investor day on April 12. "We expect demand to continue to exceed supply for much of this year."
Apple reported last month that the shortage will incur a cost of US$3 billion to US$4 billion in its financial third quarter to June, with the biggest impact felt on Mac and iPad products. Bloomberg later reported that deliveries of the new high-end iPad Pros were slipping to July on strong work-from-home demand as well as the component shortages.
Beyond consumer electronics, the shortage has begun to impact
China's home appliances manufacturing sector.
Midea Group, the world's largest maker of white goods like refrigerators, washing machines and air conditioners, said the prices of chips used for home appliances are set to increase as the global shortfall persists.
Home appliance maker Whirlpool China said chip deliveries fell short of its orders by about 10 per cent in March, according to a Reuters report.
Chinese smartphone giant Xiaomi Corp recently increased the prices on some of its TV models, citing higher prices in key components, while South Korea's Samsung Electronics and Japan's Sony have also raised prices on a range of products.
What are chip suppliers doing to alleviate the problem?
TSMC, which is responsible for producing about 80 per cent of microcontroller chips used in cars, said it would invest US$2.87 billion to
expand mature capacity
at its fab in Nanjing, China. The additional capacity is expected to begin volume production in the second half of 2022.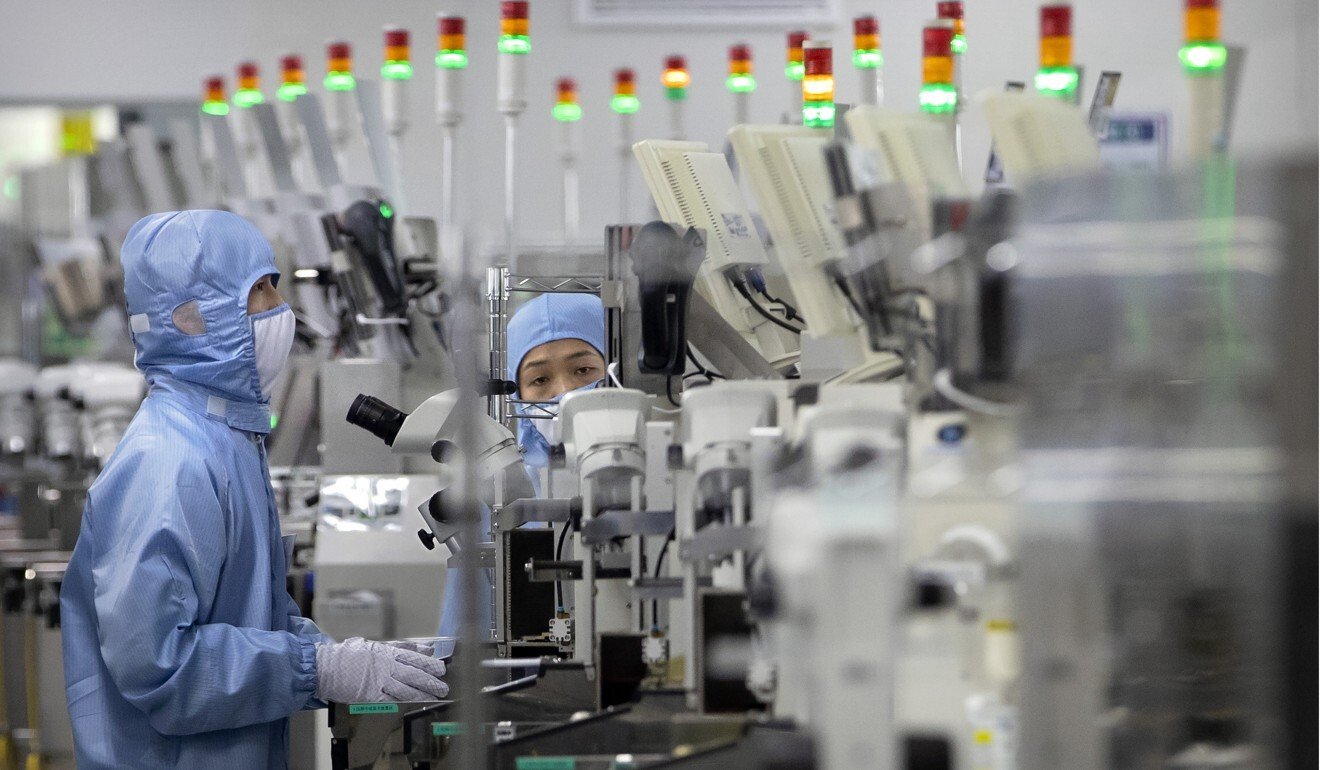 The expansion plan in Nanjing was also part of TSMC's US$100 billion investment plan over the next three years, which was announced during a conference call with analysts last month.
Intel Corp, the biggest US chip maker, also plans to allocate some of its capacity to cars, a market it has not previously focused on, according to CEO Pat Gelsinger, speaking on the CBS news show 60 Minutes. Separately, Intel announced early May that it would invest US$3.5 billion to expand its wafer fab in the US state of New Mexico, on top of multibillion-dollar investments at its Arizona, Oregon, Ireland and Israel facilities.
European chip maker NXP Semiconductors, which supplies ICs to tier-1 car parts suppliers such as Bosch – but has the chips made in foundries like TSMC – said it is working directly with car companies to understand future demand situations.
NXP chief executive Kurt Sievers said one of the biggest lessons from the current situation was to build much more transparency about the order increases along the supply chain.
"Knowing how our customers map out (production) over just the next two quarters is far too short for us, because we have a manufacturing cycle time of one to two quarters," he said.
Nvidia has addressed the shortfall in GPUs by bringing back older versions, which are based on older process nodes which will not have to compete for leading edge capacity at the foundries.
Midea said its chip unit MR Semiconductor, which was set up in 2018, has helped offset some of the impact of the current supply squeeze.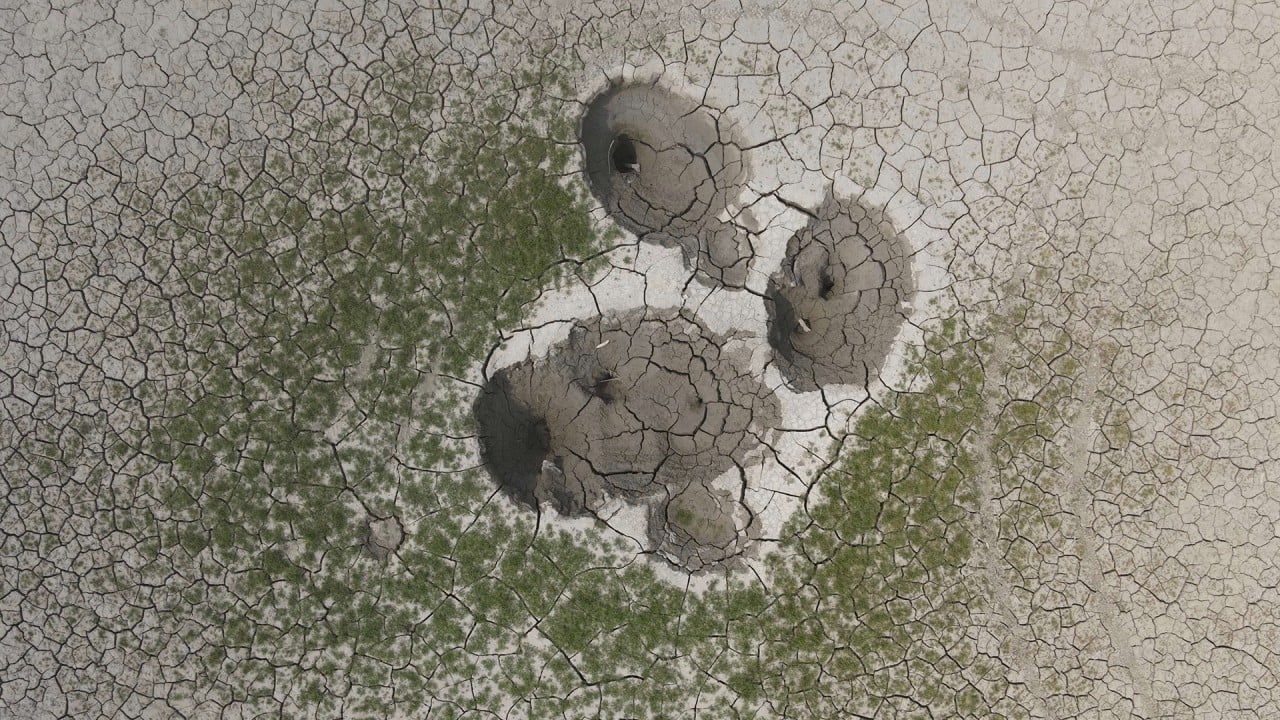 03:46
Taiwan's worst drought in decades adds pressure to global chip shortage
Taiwan's worst drought in decades adds pressure to global chip shortage
How long will it last?
Intel CEO Pat Gelsinger expects the shortage to last for another "couple of years".
NXP said during a conference call last month that it does not see a complete easing of the situation by the end of this year, despite a planned supply ramp-up this quarter and in the second half.
"Our current expectation is that we will face a tight supply environment for at least the remainder of 2021," said NXP CEO Kurt Sievers. "Our foundry partners have attempted to address our needs, but it really has not been enough," he added.
As for the impact on China's home appliance sector, "We expect the shortage to continue in 2022," said Ivan Platonov, an analyst at research firm EqualOcean. "White goods producers will suffer significantly, as the industry is mature and has been operating at very low margins for years."
What does it have to do with the US-China tech war?
Although the shortage is not a direct consequence of
the tech war,
it has highlighted the critical role of semiconductors in tech leadership, overall economic growth and national security. As such, the US, China and Europe have embarked on programs to make their chip supply chains more resilient to outside shocks and geopolitical events.
In China's case, the country's top leadership has made self-sufficiency in chips a national goal, although experts say this is unrealistic given the global nature of the semiconductor supply chain.
US President
Joe Biden
is pushing to bring more chip manufacturing back to American soil as part of his multi-trillion dollar infrastructure program.