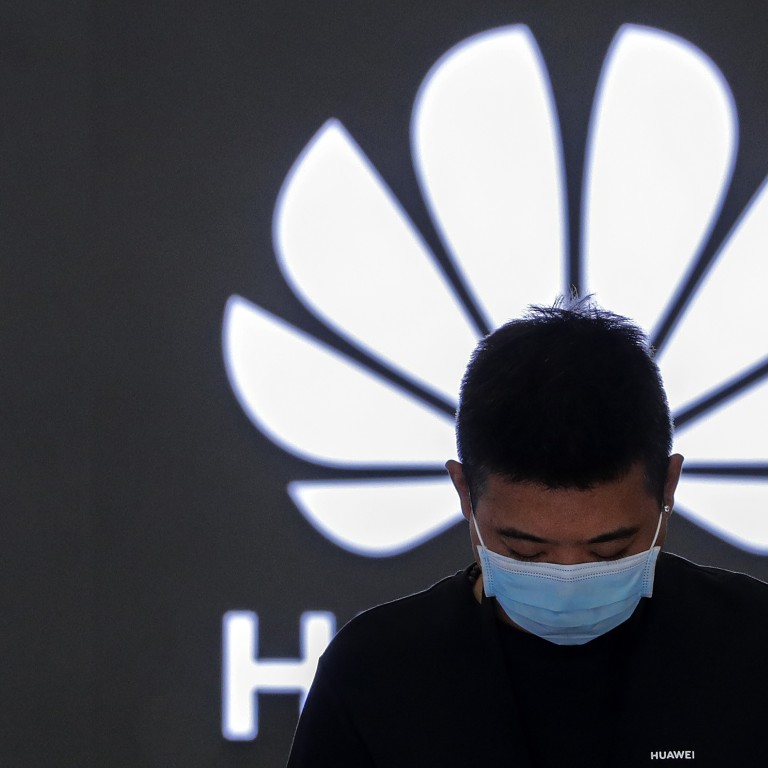 US-China tech war: Biden cuts two Huawei financing arms off from US investor access as fight moves to capital markets
Analysts say move demonstrates Washington's determination to use financial weapons against Chinese companies it deems a national security threat
Huawei's offshore bonds are held by many big financial firms, including large asset management funds
Two financing arms of Huawei Technologies Co, which have raised funds for the Chinese telecoms giant by selling dollar bonds to international investors, are among 59 Chinese companies on an investment ban list signed by US President
Joe Biden
, showing Washington's continued determination to pressure the Shenzhen-based company.
In an executive order published by the White House on Thursday, Biden expanded a list that prohibits Americans from investing in Chinese companies that the administration says have ties to the Chinese military or sell surveillance technology used against religious minorities and dissidents. Investors can no longer buy new securities in these companies on American markets starting from August 2, and existing US investors have been given a year to divest their holdings.
Among the 11 newly-added entities were Proven Glory Capital Ltd and Proven Honour Capital Ltd, two dollar bond issuers for Huawei. According to filings on the Hong Kong stock exchange in November 2020, Meng Wanzhou, a daughter of Huawei founder Ren Zhengfei, was a director of both funds. Meng is currently under house arrest in Canada, awaiting a court ruling over an extradition request from the US.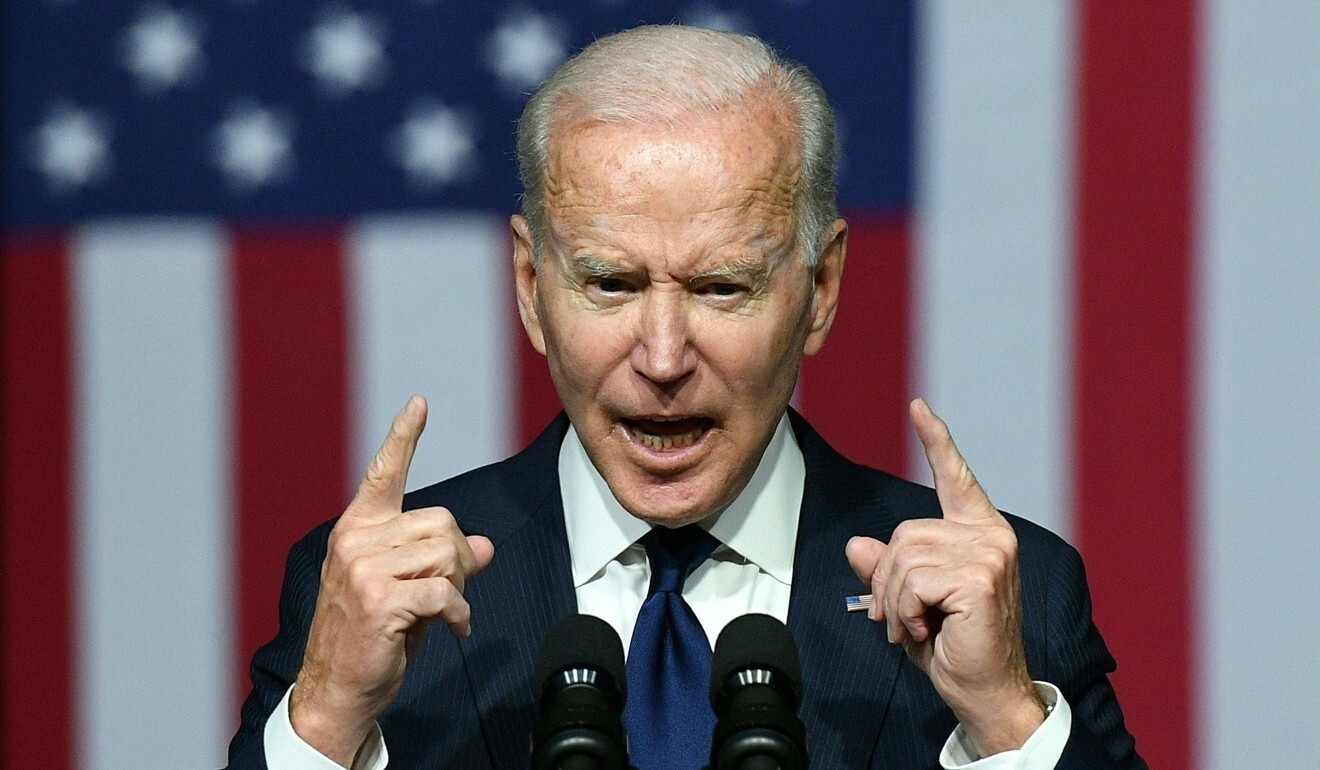 Analysts said the inclusion of the two Huawei financing arms on the investment ban list, which also includes China's three state telecoms carriers, demonstrates Washington's willingness to continue wielding financial weapons against Chinese companies it deems a national security threat.
"This indicates that the US government is becoming more comfortable with imposing capital markets sanctions and using this type of economic leverage to counter China from a national security angle," said Claire Chu, a senior analyst at Washington DC-based risk-assessment firm RWR Advisory.
Huawei did not immediately respond to a request for comment.
While Huawei remains a privately-owned company, it has four outstanding dollar bonds with a total face value of US$4.5 billion. These bonds, issued by Proven Glory Capital and Proven Honor Capital, carry coupons of between 3.25 per cent and 4.125 per cent and are due between 2022 and 2027 respectively.
Huawei's offshore bonds are held by many big overseas financial firms, including funds managed by BlackRock Inc and AXA, according to corporate filings as of the end of 2019.
In addition to the two Huawei financing arms, Huawei Technologies Co. and Huawei Investment & Holding Co remain on the latest list.
China restrictions on US-based investors and US citizens could affect nearly US$60 billion worth of bonds, according to a recent report by JP Morgan. Besides Huawei, at least 10 of the companies included in the list have subsidiaries which have issued dollar bonds, including chip giant Semiconductor Manufacturing International Corp (SMIC) and Aviation Industry Corporation of China.
Chu said the dollar bond market could be chosen by Washington as its next battlefield.
"It's not clear whether the US government has plans to expand its use of capital markets sanctions to include both equity and debt financing, but it would make sense to limit Chinese military companies' access to the international bond markets if the intention is to counter China's ability to fund its military build-up," said Chu.
Huawei has been shut out of the international bond markets since news of a US investigation into alleged Iranian sanctions violations scuppered plans for its first euro bond in April 2018.
Huawei has been increasingly reliant on Chinese banks and onshore bonds for support. In September 2019, Huawei planned its first onshore bonds, totalling around 6 billion yuan (US$936 million).
Matthew Kanterman, research analyst at Bloomberg Intelligence, said Biden's latest executive order will have limited impact on Huawei compared to the trade sanctions.
"I don't think Huawei lacks for financing and so the investment ban isn't a huge issue for them, not nearly in the scope of what the Commerce Department has done," Kanterman said.
This article appeared in the South China Morning Post print edition as: Huawei financing arms on US investment ban list