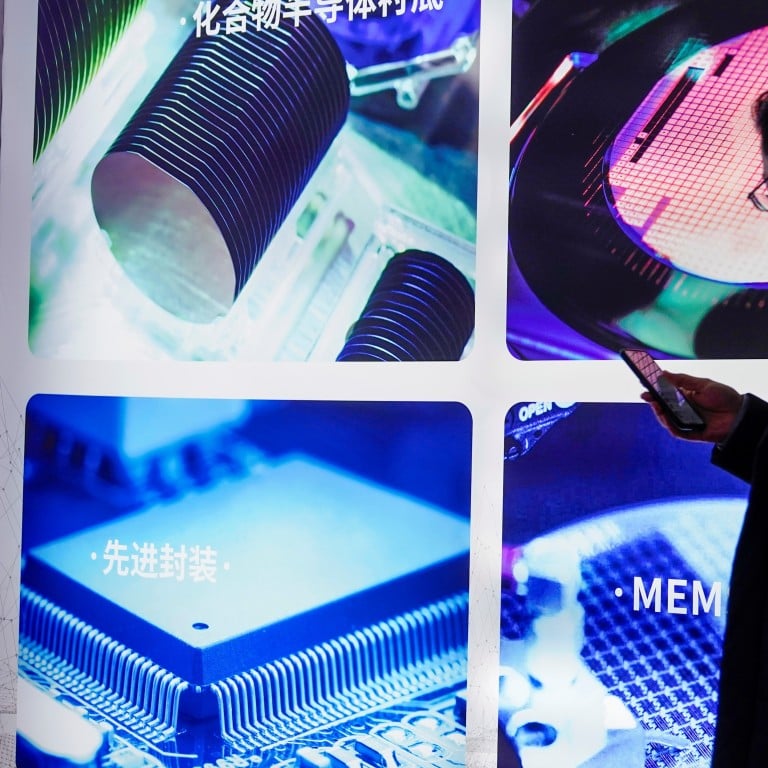 US-China tech war: how this local chip firm has taken off in China as Huawei still reels under US sanctions
Sales have also been helped after Honor, the budget brand spin-off from Huawei, decided to use Unisoc chips for its latest phone model
Unisoc, a subsidiary of Chinese state-backed semiconductor conglomerate Unigroup, climbed into the top five with total shipments of 800,000 units in May
A chip company affiliated with Tsinghua Unigroup emerged in May as the fifth-largest smartphone chip provider in China from nearly ground zero a month earlier, making it an up-and-coming player in the market as Huawei Technologies Co's chip unit continues to struggle under US sanctions.
Unisoc, a subsidiary of Chinese state-backed semiconductor conglomerate Unigroup, climbed into the top five with total shipments of 800,000 units, according to a report released on Thursday by CINNO Research, an agency that tracks the market.
Unisoc remains a small player compared to Taiwanese fabless chip designer MediaTek, the No. 1 supplier with 8.7 million units shipments in May, but growth has surged due to a lower comparison base, with shipments by Unisoc jumping 36 times from April and 63 times from May last year.
Sales have also been helped after Honor, the budget brand spin-off from Huawei, decided to use Unisoc chips for its latest phone model.
"Unisoc has become the biggest dark horse in the market," Shanghai-based CINNO said in a note. Following Honor's decision, more Chinese local mobile phone brands are expected to use Unisoc chips, it added.
Hisilicon, the chip design unit of Huawei, reported a 76 per cent fall in its chip deliveries in May compared to a year ago after Taiwan Semiconductor Manufacturing Co (TSMC) stopped making chips for the Chinese telecoms giant to comply with US sanctions. Hisilicon, with 2.4 million chips delivered in May, remains the No. 4 in the market, according to CINNO Research.
US firm Qualcomm shipped 7.7 million smartphone chips in the mainland China smartphone market in May while Apple shipped 3.4 million chips, making them the second- and third-biggest players respectively.
Unisoc was formed by Tsinghua Unigroup after it merged two subsidiaries: Spreadtrum Communications, which Tsinghua Unigroup bought in 2013 for 10.3 billion yuan (US$1.58 billion), and RDA Microelectronics, which Tsinghua Unigroup acquired in 2014. It became fully incorporated in 2018.
Chu Qing, Unisoc's chief executive and a former Hisilicon official, was quoted by the official Xinhua news agency in May as saying that the company's vision was to create more affordable
5G
technology, basically the "people's 5G".
However, Unisoc remains a fabless chip designer and its flagship Huben T7520 chip – a 6-nanometre node product – relies on TSMC for scaled-up production.
This article appeared in the South China Morning Post print edition as: How small chip firm makes it big in China