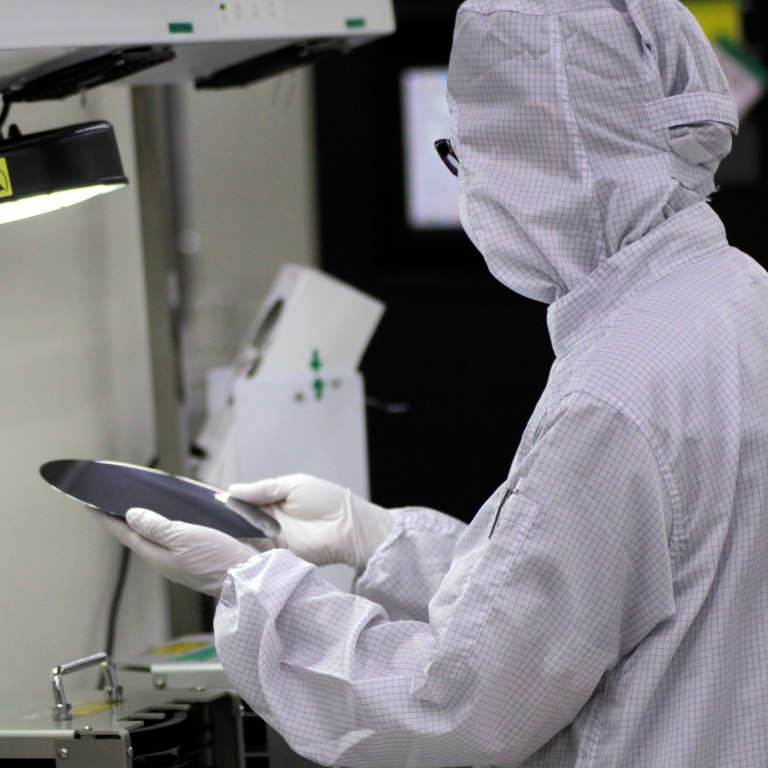 Exclusive

|
Chinese semiconductor buyout fund says it follows 'market logic', not Beijing's orders, as US reviews its South Korean chip deal
The Beijing-based firm came under the spotlight after it announced its intention to purchase South Korea's Magnachip Semiconductor for US$1.4 billion
Wise Road Capital said it does not have a specific strategy of moving production into China after acquiring foreign semiconductor assets
Wise Road Capital, the Chinese private equity fund that triggered a US national security review after it bid for a prized South Korean chip firm, said it follows market principles and does not take orders from Beijing when it comes to foreign investments.
In an exclusive interview with the South China Morning Post on Tuesday, Michael Zhang, the fund's founding partner, said the firm follows "market logic" in screening deals and pursues profits for its investors, which include financial institutions, multinational companies and family offices.
The Beijing-based firm came under the spotlight after it announced in March its intention to purchase South Korea's Magnachip Semiconductor Corp for US$1.4 billion. The deal raised eyebrows in Seoul and Washington, with the US Committee on Foreign Investment (CFIUS) stepping in.
The review marked Washington's latest attempt to exert long-arm control over Chinese merger deals as Magnachip, a spin-off from Hynix Semiconductor, has little business presence in the US.
Magnachip said earlier the deal does not require US scrutiny as its operations are mainly in South Korea, while almost all of its sales and employees are in Asia and Germany. However, the company is listed on the New York Stock Exchange, giving CFIUS grounds to look into the deal.
Zhang said Wise Road Capital remains hopeful the deal will go through.
"The technology arena we focus on has turned a bit sensitive in recent years, but we hope our market-based investment approach and cooperation with regulatory requirements on disclosure could win us better trust," Zhang said.
Deepening technology rivalry between China and the US is making it increasingly difficult for Chinese firms to acquire advanced technologies and related facilities through overseas mergers and acquisitions.
Zhang said that as a buyout fund, Wise Road Capital looks for "mature" companies in fields such as semiconductors, mobile technology, automotive electronics, robotics and smart manufacturing – so it avoids risky start-ups. As such, the targets usually have popular products, global scale, healthy cash flow, and a strong management team.
For example, Magnachip uses mature technologies to make what Wise Road capital called "commodity" products, referring to chips used in large quantities for display, sensor, and power semiconductor applications.
"Commodity may not be a fancy word, but it means people need it on a daily basis," Zhang said.
Nexperia is currently trying to take over the largest chip producer in UK, Newport Wafer Fab, and Wise Road Capital said it had no relationship with the deal.
According to data compiled by Bloomberg, Wise Road Capital has participated in eight deals worth US$4.5 billion in total. It has a pattern of building factories in China with the newly acquired entities.
For example, in September last year Wise Road signed a deal with the provincial government in Yantai, Shandong province, to set up a local manufacturing plant after it bought Singapore-based UTAC, the world's third-largest chip packaging and testing company for the automobile industry.
Two months earlier, Wise Road entered into a joint venture with Hong Kong-listed chip packaging equipment maker ASM Pacific Technology to build a factory in Chuzhou, a city in China's eastern Anhui province.
Zhang said that Wise Road Capital does not have a specific strategy of moving production into China as it pursues a globalised strategy. Rather, decisions on specific investments or new plants are made by the management teams at the acquired companies based on factors such as proximity to clients and demand.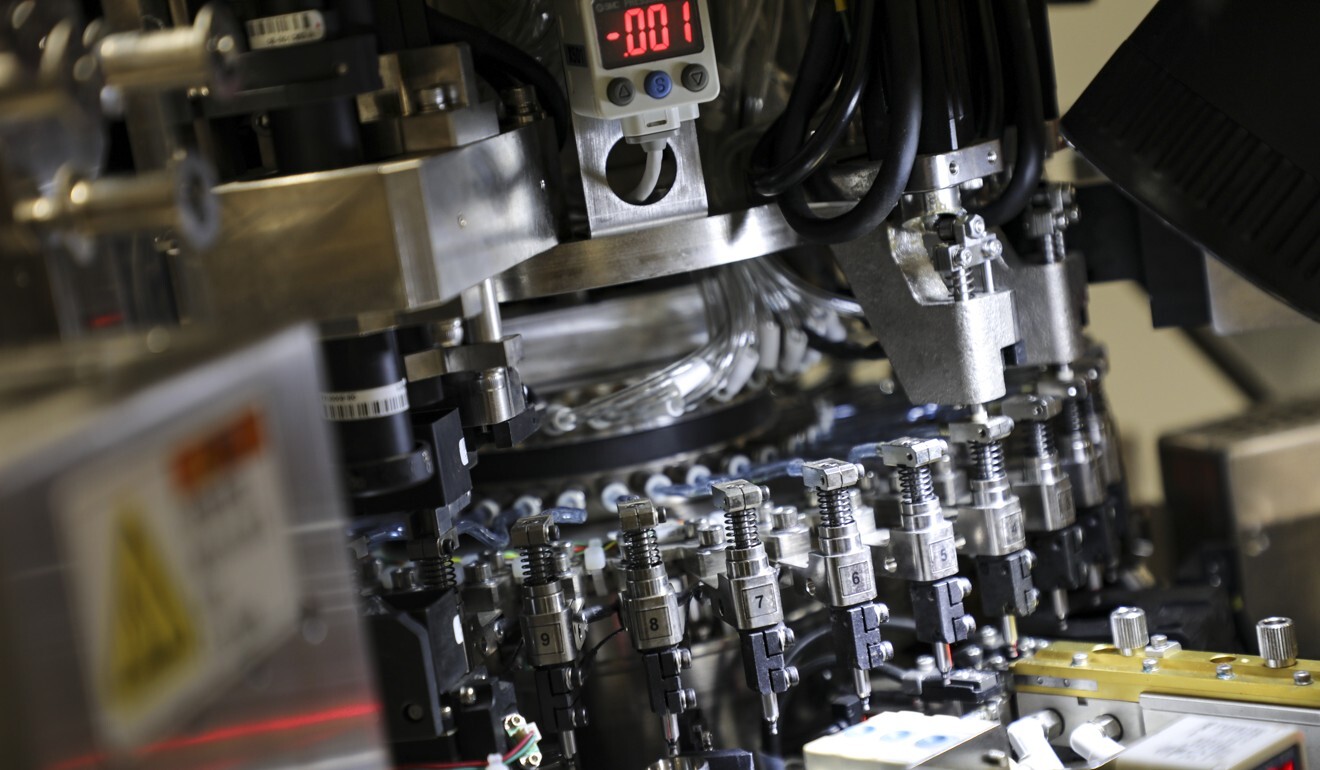 ScioSence, a joint venture between the fund and Austrian-based semiconductor sensor specialist ams, will focus on production in Europe to stay close to key end users like Mercedes-Benz, BMW and Audi, Zhang said.
He declined to comment when asked if Wise Capital would move Magnachip plants to China if the deal goes through, but added that there is strong demand in Asia, notably China, India and Southeast Asian countries for its products.
China accounts for over half of Magnachip sales as its major clients, such as Samsung Electronics, have extensive production facilities in China.
Yeung Fai, a managing partner in the fund, said in the same interview that Wise Road would support and respect the decisions made by Magnachip regarding production plans.
The country relies on imported semiconductors to meet about two thirds of its demand.
China imported 51.9 billion semiconductor devices in June,
the third-highest in a single month after March and April, and its spending on semiconductors is now nearly double what it outlays for imported crude.