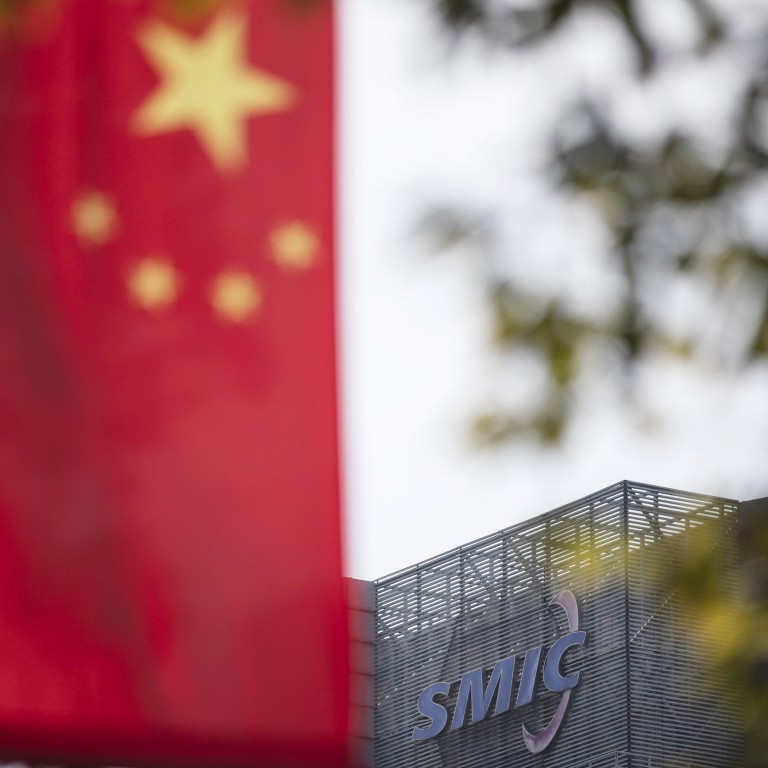 China's SMIC pushes ahead 'as planned' with new chip plants in Beijing, Shenzhen amid US trade restrictions
SMIC's new chip fabrication plant in Shenzhen is expected to start commercial operations next year, while the Beijing facility will go online in 2024
The Shanghai-based semiconductor giant has budgeted US$4.3 billion in total capital expenditure this year
Semiconductor Manufacturing International Corp
(SMIC), mainland China's largest foundry for integrated circuits (ICs), is on track with the construction of new chip fabrication plants in Beijing and Shenzhen, despite lingering risks of US restrictions that may prevent its acquisition of production equipment.
Those "capacity expansion programmes are rolling out as planned", said SMIC co-chief executive Zhao Haijun in a conference call with analysts on Friday.
Still, Zhao indicated that the equipment SMIC has ordered are expected to be installed in the second half of this year.
SMIC's latest update on its infrastructure expansion plans comes a day after the company reported revenue of US$1.34 billion in the three months ended June, up 43.2 per cent from a year earlier, mainly on the back of strong demand from manufacturing enterprises, including those in the consumer electronics, home appliances and car markets, amid a prolonged
global semiconductor shortage
.
Net profit nearly quadrupled to US$688 million, boosted by the company's disposal of its 55.87 per cent stake in SJ Semiconductor in April for about US$397 million.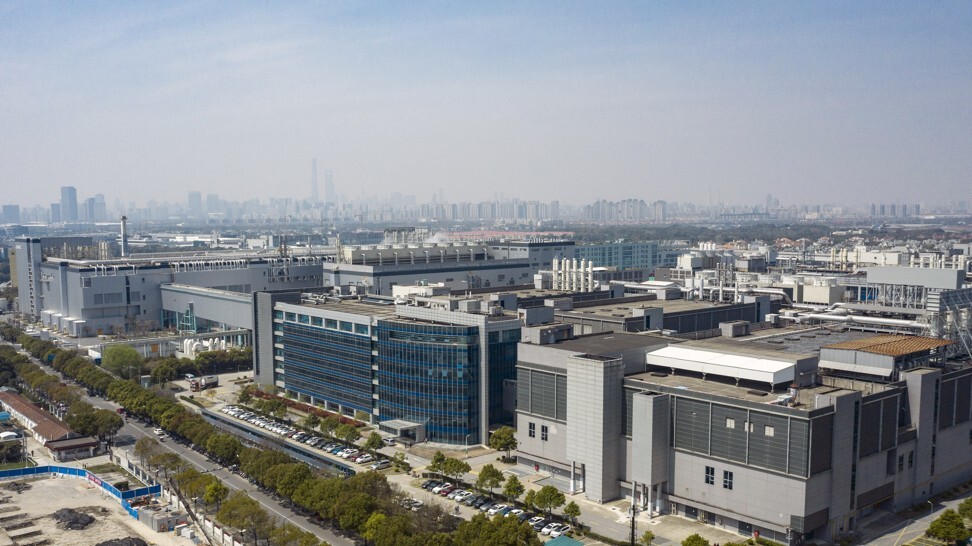 SMIC's shares jumped as much as 10 per cent in early trading in Hong Kong on Friday, lifted by the Shanghai-based company's guidance of higher annual sales growth of around 30 per cent. In the second quarter, 62.9 per cent of its sales were attributed to mainland China and Hong Kong customers.
The ongoing tensions between Beijing and Washington have prompted China, the world's biggest market for ICs, to boost the development of its semiconductor industry. Its goal is to achieve a chip self-sufficiency ratio of 70 per cent by 2025 from the current estimates of between 10 per cent to 30 per cent.
"There were reports that the US was posing further restrictions on 28-nanometre [foundry process technology] tools shipping to China, but SMIC's performance [in the second quarter] showed no notable impact from export controls," Mark Li, a senior analyst at Sanford C Bernstein in Hong Kong, said in a report on Friday.
SMIC's new Beijing plant, with a total investment of nearly 50 billion yuan, is expected to start operations in 2024, with monthly production capacity of 100,000 12-inch silicon wafers. The new Shenzhen plant, meanwhile, is expected to start production next year, with a monthly capacity of 40,000 12-inch wafers.
That expansion is expected to enable SMIC to meet continued high demand in the semiconductor market.
A downturn in the industry is not imminent, according to Gokul Hariharan, managing director and co-head of Asia-Pacific technology, media and telecommunications research at JP Morgan Chase & Co, in a recent report.
He indicated a global "recovery in enterprise PCs,
5G
smartphones, hyperscale and enterprise data centre spending, non-China
5G
infrastructure roll-out and growth in car and industrial semiconductors".
This article appeared in the South China Morning Post print edition as: SMIC goes ahead with plans for new plants