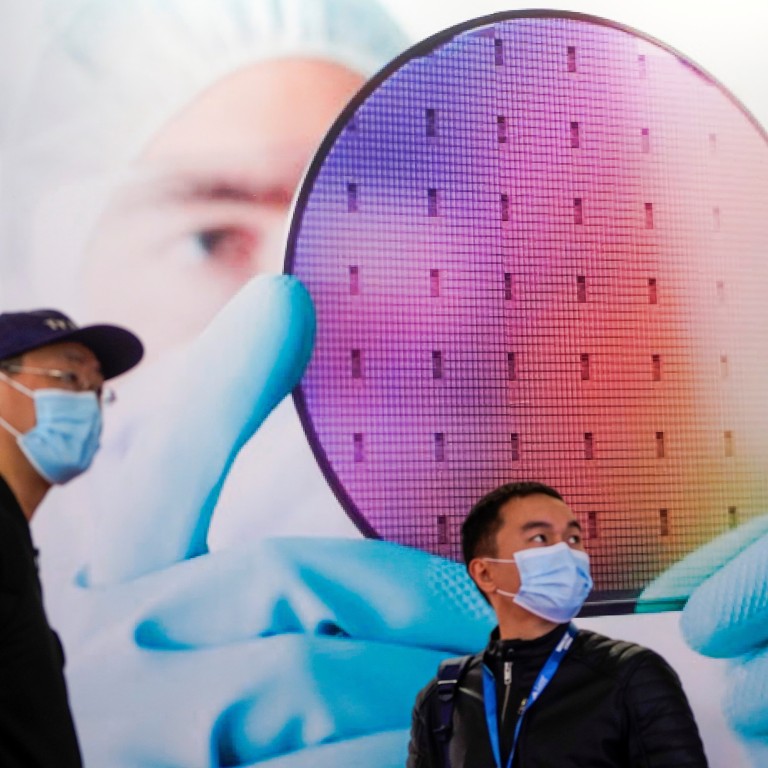 US says Chinese private equity fund's acquisition of South Korean chip maker poses a 'national security risk'
The Treasury Department identified such national security risk in the US$1.4 billion deal involving Wise Road Capital
The inter-agency Committee on Foreign Investment in the United States will refer the Magnachip review to US President Jose Biden for final decision
The US Department of the Treasury said the acquisition of South Korean chip maker Magnachip Semiconductor Corp by a Beijing-based private equity fund poses a national security risk, casting a shadow on the US$1.4 billion deal and other efforts by Chinese companies to invest in hi-tech industries abroad.
In a filing with the US Securities Exchange Commission (SEC) on Monday, New York-listed Magnachip said the Treasury Department, on behalf of
the inter-agency Committee on Foreign Investment in the United States
(CFIUS), has "identified risks to the national security" of the US in the transaction involving Chinese equity fund Wise Road Capital.
CFIUS, which assesses the national security implications of mergers, acquisitions and takeovers in the country, did not elaborate on the nature of the risks. It issued an interim order in June to Magnachip to suspend the deal. The Magnachip transaction, which CFIUS started reviewing in May, will be referred to
US President Joe Biden
for final decision.
On March 25, Magnachip entered into an agreement with South Dearborn Limited, a company incorporated in the Cayman Islands that was formed by an affiliate of Wise Road, and Michigan Merger Sub, a Delaware-based firm. Under this deal, Merger Sub will be merged with Magnachip, and become a wholly owned subsidiary of South Dearborn under Wise Road.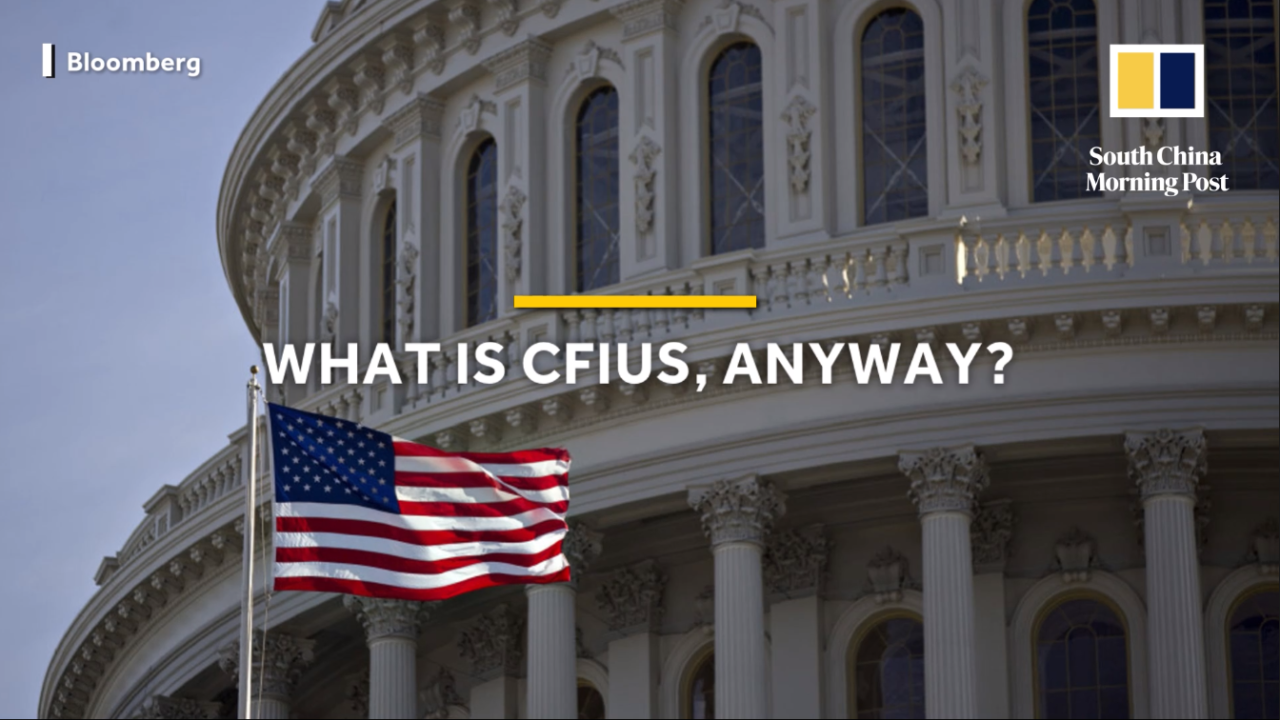 01:20
What is CFIUS, anyway?
Magnachip is expected to provide additional information to CFIUS, including "proposals to permanently mitigate the identified national security risks", the South Korean company said in its SEC filing.
This marks the latest case on how the US government has continued to rein in Chinese acquisitions that would have allowed access to advanced technology, even though the business under review is based outside America. The mature technologies involved in this case also do not violate US sanctions and trade control rules.
With more than 40 years of operating history, Magnachip is a designer and manufacturer of analogue and mixed-signal semiconductor devices for communications, Internet of Things, consumer, industrial and automotive applications.
Stewart Randall, head of electronics and embedded software at consultancy Intralink, said the case could set a precedent for future cross-border Chinese deals. "If a company like Magnachip, being Chinese-owned, is considered a security threat then, arguably, any semiconductor company could be," Randall said.
The Magnachip case shows that CFIUS has extended its scrutiny to include companies without any facilities or intellectual property in the US, according to Gary Ng, a senior economist for the Asia-Pacific region at French investment bank Natixis.
Magnachip was spun off from South Korean memory chip giant Hynix Semiconductor. Magnachip's manufacturing base is in South Korea, while it maintains a small business presence in the US.
"This [case] shows that linkages in capital, not only with US technologies, may face tougher scrutiny in mergers and acquisitions," Ng said.
He described Magnachip as a producer of "small but important components for many electronic devices and batteries", and indicated that its capabilities can help China address "bottlenecks" in component supply.
"It may be strategically important for the US and Korea in the race with China on chip production and supply chain security," Ng said. "From a geopolitical point of view, the move seems to be a tacit agreement between the US and Korea. The deal is rejected by the US, Korea will be happy to acknowledge the blockage without even announcing an explicit decision itself, which means less potential backlash from China".
Wise Road follows "market logic" in screening deals and chases profits for its investors, which include financial institutions, multinational companies and family offices, Michael Zhang Yuanjie, the fund's managing partner, told the South China Morning Post in July.
This article appeared in the South China Morning Post print edition as: Sale of chip maker poses security risk, US warns