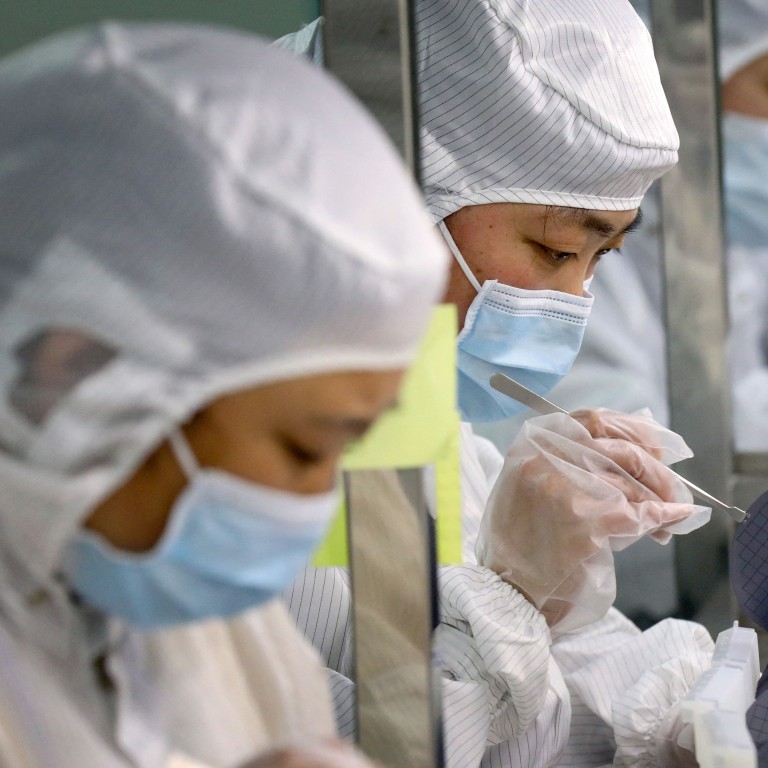 China sees slower R&D growth in 2020 as government spending on science and technology fell amid the Covid-19 pandemic
Research and development spending in China grew 10.2 per cent last year, accounting for a record 2.4 per cent of GDP
Spending is getting closer to that of other advanced economies, but government investment in science and technology fell 6 per cent during the pandemic
Research and development spending made up a record 2.4 per cent of China's economy in 2020, according to government statistics, moving closer to levels of R&D intensity in other advanced economies as spending slowed down as a result of interruptions from the Covid-19 pandemic.
China spent a total of 2.43 trillion yuan (US$375.7 billion) on R&D in 2020, up 10.2 per cent from the previous year, according to a report published jointly by the National Bureau of Statistics, the Ministry of Science and Technology and the Finance Ministry on Wednesday. It marked a slowdown from 12.5 per cent growth in the previous year.
While surpassing Beijing's target of 7 per cent R&D spending growth, as set out in the 14th five-year plan, China's R&D intensity lagged behind the average for the 38 members of the Organisation for Economic Cooperation and Development (OECD). R&D spending in the US was about 3 per cent of GDP last year, while Israel and South Korea led the ranking at about 5 per cent, according to the organisation's latest figures released in March.
China has been pushing to increase R&D spending as the government pursues technological self-sufficiency amid a
heated rivalry with the US
. In addition to spending on research for practical applications, Beijing has more recently put a greater emphasis on basic research.
Under the latest five-year plan, for the period 2021 to 2025, Beijing aims to have basic research account for 8 per cent of total R&D expenditures.
However, basic research spending growth also slowed in 2020, rising 9.8 per cent to 14.67 billion yuan. That compares with 22.5 per cent year-on-year growth in 2019.
Zhang Qilong, a statistician at the bureau, told the state-owned news outlet People's Daily that basic research activities slowed down last year because of delayed reopenings of universities and government-run research institutions, where most of that research is conducted, during the pandemic.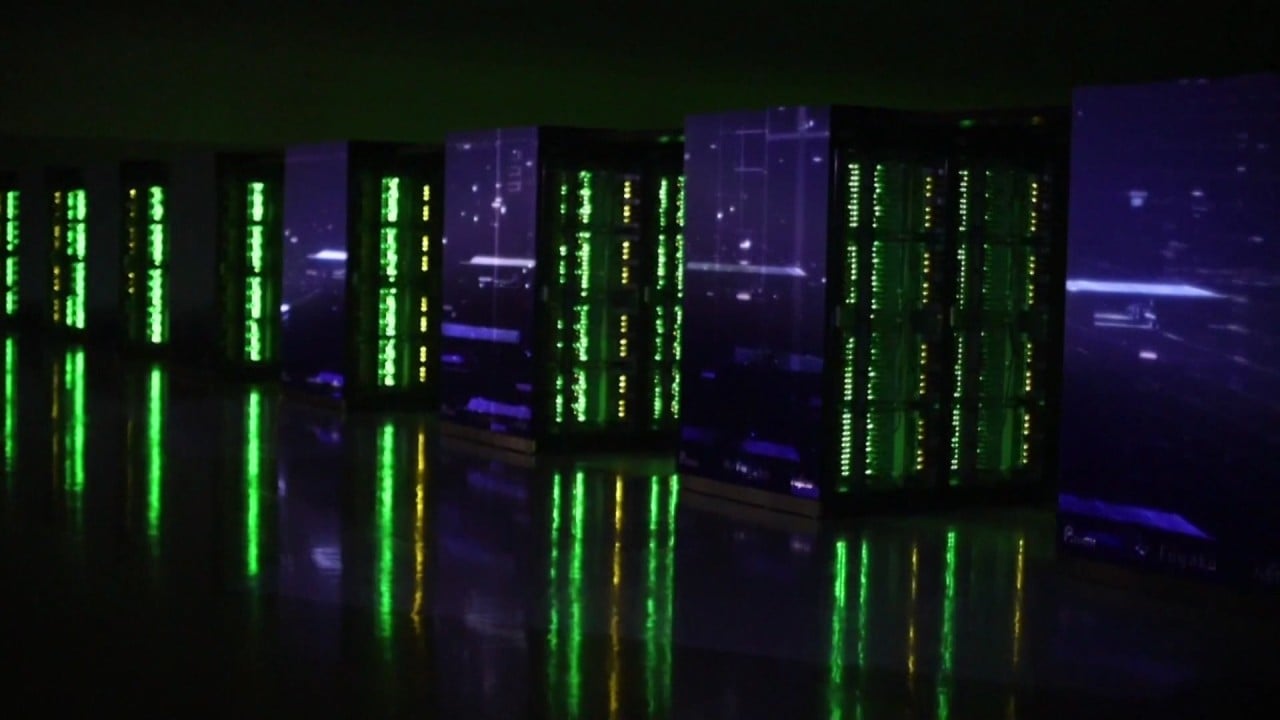 01:05
World's fastest supercomputer in Japan researches spread and treatment of Covid-19
World's fastest supercomputer in Japan researches spread and treatment of Covid-19
While R&D spending economy-wide continued to grow last year, government spending on science and technology fell 5.8 per cent, a drastic change from 2019 when fiscal spending in the area rose 12.6 per cent. Spending was 62 billion yuan less than in 2019.
Private companies accounted for 76.6 per cent of China's R&D spending last year, followed by government-run research institutions and universities. Eight cities and provinces spent more than 100 billion yuan on R&D for the year: Beijing, Shanghai, Guangdong, Sichuan, Hubei, Jiangsu, Shandong and Zhejiang.
The figures published on Wednesday represent a slight adjustment from preliminary data released in February, when the government reported slightly higher R&D spending for 2020 at 2.44 trillion yuan.
This article appeared in the South China Morning Post print edition as: Mainland ramps up spending on R&D