Amazon
Get more with myNEWS
A personalised news feed of stories that matter to you
Learn more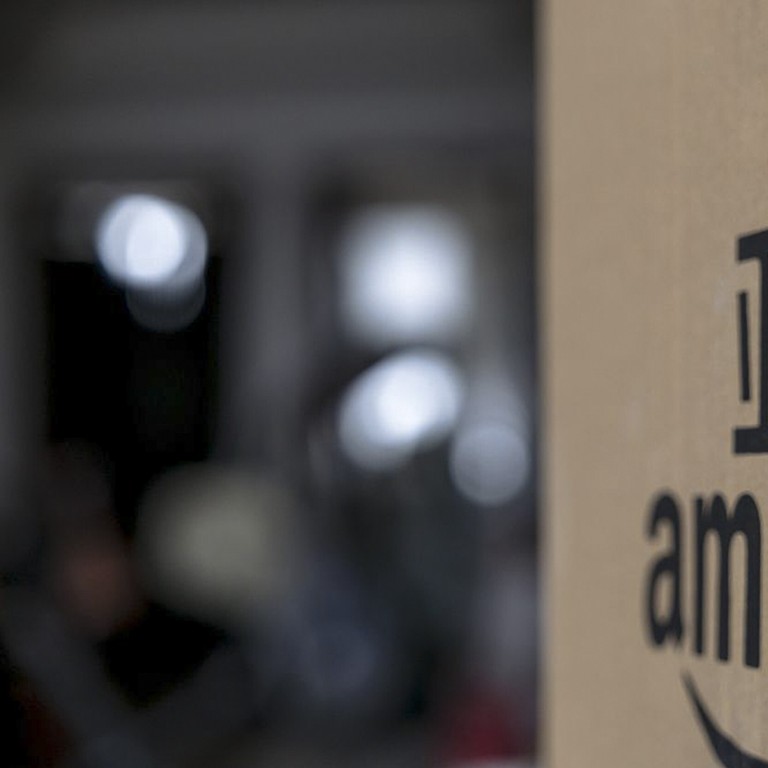 Chinese merchants sue Amazon to retrieve frozen funds amid crackdown on fake reviews
Seven Chinese online merchants have filed a class-action lawsuit in California to recover more than US$560,000 withheld by Amazon
Amazon has been cracking down on the common Chinese e-commerce practice of offering customers cash and freebies in exchange for positive reviews
A group of Chinese merchants has filed a lawsuit against US e-commerce giant Amazon, demanding their withheld funds to be returned after the site accused them of bribing customers and shut down their accounts as part of a major crackdown against terms violations.
The seven cross-border e-commerce companies, which operated under the names Sopownic, Slaouwo, Deyixun, Cstech, Recoo, Angelbliss and Tudi on Amazon, filed a class action to "seek recovery of funds that are being illegally and improperly withheld by Amazon", according to a document filed to the US District Court for the Northern District of California and obtained through court document database PacerMonitor.
Amazon has withheld a total of around US$568,910 from the seven companies after closing their accounts between last December and March this year for allegedly paying customers to write product reviews, the companies said in their complaint.
Amazon has been targeting merchants found to be engaging in questionable practices, such as offering gift cards to customers willing to leave positive reviews of their purchases – a common practice in China that goes against the US platform's policies. The campaign has affected tens of thousands of merchants in the "made in China, sold on Amazon" community, the trade group Shenzhen Cross-Border E-Commerce Association estimated in July.
While the seven companies did not deny or admit Amazon's allegation, they argued that the platform should have taken measures to prevent any violations against its rules, since Amazon was responsible for packing and shipping these companies' products to buyers through the "Fulfilment by Amazon" programme.
The plaintiffs called Amazon's zero-tolerance policy against incentivised reviews "beyond hypocritical", and said they decided to file the lawsuit to "further stop any further misappropriation and misuse of funds that are legally and rightfully due to thousands of Amazon sellers and merchants".
Amazon did not immediately respond to a request for comment.
The Seattle, Washington-based firm previously said that it had
closed about 3,000 online merchant accounts
belonging to some 600 Chinese brands in its recent crackdown. Cindy Tai, Amazon's vice-president for Asia Global Selling, denied earlier this month that the company's campaign is intended to target China or any other country.
Chinese sellers have been weighing their legal options and scrambling to minimise losses following the clampdown, with some choosing to file appeals to Amazon and initiate arbitrations. Class action lawsuits, however, appear to violate Amazon's policies, which stipulate that the company's resolution process can only be conducted on a one-to-one basis, according to Zhai Donwei, founding partner of Guangdong Yingzun Law Firm.
"The plaintiffs have the right to file the case, but Amazon can also raise a jurisdictional objection," said Zhai.
This article appeared in the South China Morning Post print edition as: Merchants sue Amazon to recover frozen funds