Huawei
Get more with myNEWS
A personalised news feed of stories that matter to you
Learn more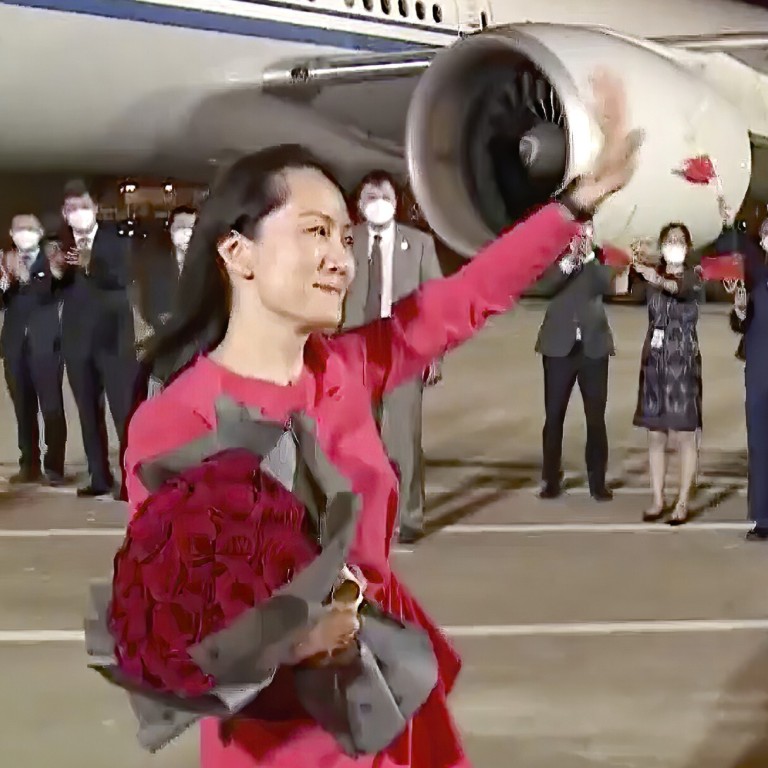 Meng Wanzhou has weathered the storm and returned home but have the clouds lifted for Huawei?
Huawei's CFO returns to a Huawei transformed by US sanctions, as it moves deeper into software and cloud amid smartphone and overseas 5G pressures
Meng's release has lifted spirits at the company but analysts question whether it signals a real shift in Huawei's fortunes amid US-China tech tensions
When Huawei Technologies Co chief financial officer Meng Wanzhou was released and returned home this month after a nearly three-year court battle in Canada, the mood among the tech giant's rank and file workers – and the country – was ebullient.
But despite the personal relief for Meng's family – her father is Huawei founder Ren Zhengfei – it cannot automatically be assumed that the smartphone and network gear maker has also been released. The Shenzhen-based company remains subject to harsh US trade sanctions that have crippled its business operations.
The odds of Washington allowing Huawei to import high-end chips again any time soon remains small, meaning that its foray into software and services, increased competition in smartphones and ultimately lower profit margins, are likely to remain the status quo for some time to come, according to analysts.
"Smartphones used to be the golden egg for Huawei, in terms of generating cash flows to support other business lines but that advantage is now gone,' said Gary Ng, senior economist for Asia Pacific at investment bank Natixis. Huawei has no choice but to pin its hopes on software and cloud services, but that is "unlikely to fully compensate for losses at its handset business".
A day after Meng's chartered Air China flight touched down in Shenzhen, the company organised a small press tour to promote how its
5G
mobile network services can be applied in hospitals and ambulances, one of the new sectors that Huawei is targeting
Meng's return was broadcast live by China's state media, which has trumpeted the role of a "powerful motherland" in securing her release. But analysts are divided on what it means for long-term
US-China relation
s and for Huawei.
On her way back to Shenzhen, Meng was accompanied by Cong Peiwu, China's ambassador to Canada. Communist Party mouthpiece the People's Daily published a piece on Saturday saying that her "unjustified detention" had been part of a US plot to thwart China's hi-tech development.
Meng's deferred prosecution agreement released her on the condition that she agreed to a "statement of facts" about her case, including that she provided "knowingly false statements" to HSBC about Huawei's business dealings in Iran, and that Huawei had violated US sanctions on the Middle Eastern country.
However, Meng pleaded "not guilty" to charges of fraud and conspiracy. The charges will be dropped in December 2022 under the deal, which would leave her with no criminal record. The US Justice Department also withdrew its request that Meng be extradited to the US from Canada.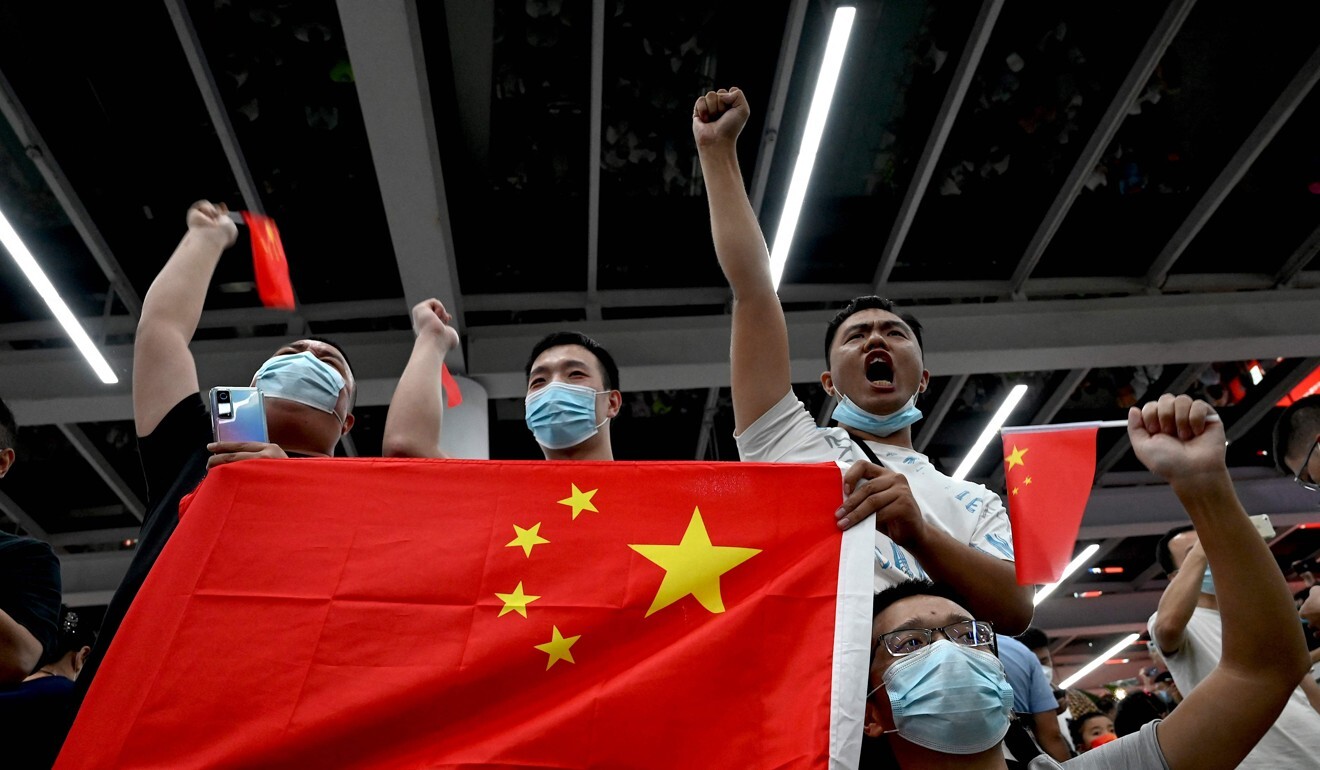 Li Yi, chief research fellow at the Shanghai Academy of Social Sciences, a government think tank, said Meng's return could be seen as a promising sign for Huawei.
"Meng's return marks a dismissal of Sino-US relations in the Trump era. Even though the relationship between the two countries cannot go back, it is entering a stage of normalisation that follows the rules of markets and economics, and Huawei should be considered a normal business player rather than a politicised symbol," said Li.
"The Huawei ban will have a result soon, and the two sides [US and China] might have already had a comprehensive scheme for it before Meng was released," said Xie Zhaohui, a telecoms industry expert who runs the well-known blog ICT Interpreter. He added there could be a ZTE-type deal, where Huawei's crosstown rival paid a fine to end a US export ban also put in place for a violation of Iran sanctions.
"If I were Huawei, I'd be hoping for a solution as soon as possible," Xie said.
The sanctions on Huawei were implemented by former US president Donald Trump at the height of trade tensions with China. President
Joe Biden
has largely kept up the pressure on Chinese technology firms this year, and the Chinese telecoms equipment maker remains severed from advanced chips and chip-making tools that rely on US technology.
Before being toppled from its perch, Huawei sold network gear to 45 of the world's top 50 carriers, serving over a third of the world's population. The company was also China's top smartphone brand, beating out top foreign names such as Apple and Samsung and an array of younger domestic competitors, like Xiaomi and BBK Electronics' suite of popular brands Vivo, Oppo and Realme.
Times have changed though. Huawei had just 10 per cent of China's smartphone market in the second quarter, down from 72 per cent in the same quarter last year, before it sold its budget brand Honor, according to Counterpoint Research.
Eric Xu Zhijun, Huawei's rotating chairman, said at a press conference in Beijing last week that US sanctions have led to at least US$30 billion of losses for Huawei's smartphone business a year, and it will take many years before the company can cover this with gains elsewhere.
Nevertheless, for Huawei's 200,000 employees, Meng's return has been a morale boost.
Percy Liu, a 27-year-old Huawei employee based in Beijing, saw his WeChat light up red with notifications on Saturday as news about Meng's release spread. Jubilant messages from colleagues expressed support for the 49-year-old CFO.
"My colleagues kept updating me with Meng's flight status, her speech and patriotic content," Liu said. "I feel they are just showing their supervisors that they care about any progress the company has made when dealing with US relations."
But will emotions be enough to change the realpolitik?
Arisa Liu, a senior technology research ­fellow at the Taiwan Institute of Economic Research, said she does not see Meng's release as a substantial turning point in the US-China tech war.
"The US and China each know that their relationship down the road will be difficult to restore to the previous state, and that there will only be ebbs and flows in the current in future," said Liu.