Huawei
Get more with myNEWS
A personalised news feed of stories that matter to you
Learn more
US approval of export permits to Huawei, SMIC suppliers shows challenges in decoupling from China
US suppliers have reportedly been granted tens of billions of dollars worth of permits to export to Huawei and Chinese chip maker SMIC
American businesses are not ready to give up on the Chinese market amid a global chip shortage, according to analysts
The US government's decision to issue US$100 billion worth of export permits to suppliers of Huawei Technologies Co and China's top chip maker Semiconductor Manufacturing International Corporation (SMIC) – both on the US trade blacklist – shows how difficult it is for the world's two largest economies to decouple, analysts said.
From November 2020 to April 2021, US suppliers received 113 export licences worth US$61 billion to sell to Shenzhen-based telecommunications giant Huawei, as well as 188 licences worth US$42 billion to sell to Shanghai-based SMIC, according to a Reuters report on Thursday, citing documents obtained from the US Congress.
The bulk licensing, which is likely to enrage politicians in Washington who want the US to restrict sales of semiconductor-related products to China, suggests that the decision must have been made based on strong economic rationale, as the US grapples with the impact of a prolonged global chip shortage, according to value chain experts.
"The temporary license approvals by the US reflect the balancing act between long-term geopolitical visions and short-term chip shortages," said Gary Ng, senior economist for Asia-Pacific at investment bank Natixis. "Pressure is seen in the lack of chips, especially in mature nodes and small wafers, which has also affected American firms in domestic and international sales."
The US government under former President Donald Trump put Huawei and SMIC on the country's Entity List in May 2019 and December 2020, respectively, over national security concerns, barring the two companies from doing business with American firms.
US companies that wish to export products and software to anyone on that list must seek a licence from the country's Department of Commerce, which reviews those applications with a "presumption of denial" – meaning that they are highly unlikely to be granted.
SMIC, the world's fourth-largest semiconductor foundry, is currently building new chip fabrication plants in Beijing and Shenzhen. Its co-CEO Zhao Haijun recently warned of possible delays in US approval of export licenses to the company's equipment suppliers.
As Reuters reported, however, more than 9 out of 10 license applications were granted to SMIC suppliers, while Huawei suppliers had an approval rate of 69 per cent.
In August, Reuters reported that Huawei had received the green light to procure American semiconductors for its car components business.
The US Commerce Department did not refute the report
, although it denied that it was loosening its trade restrictions on the Chinese company.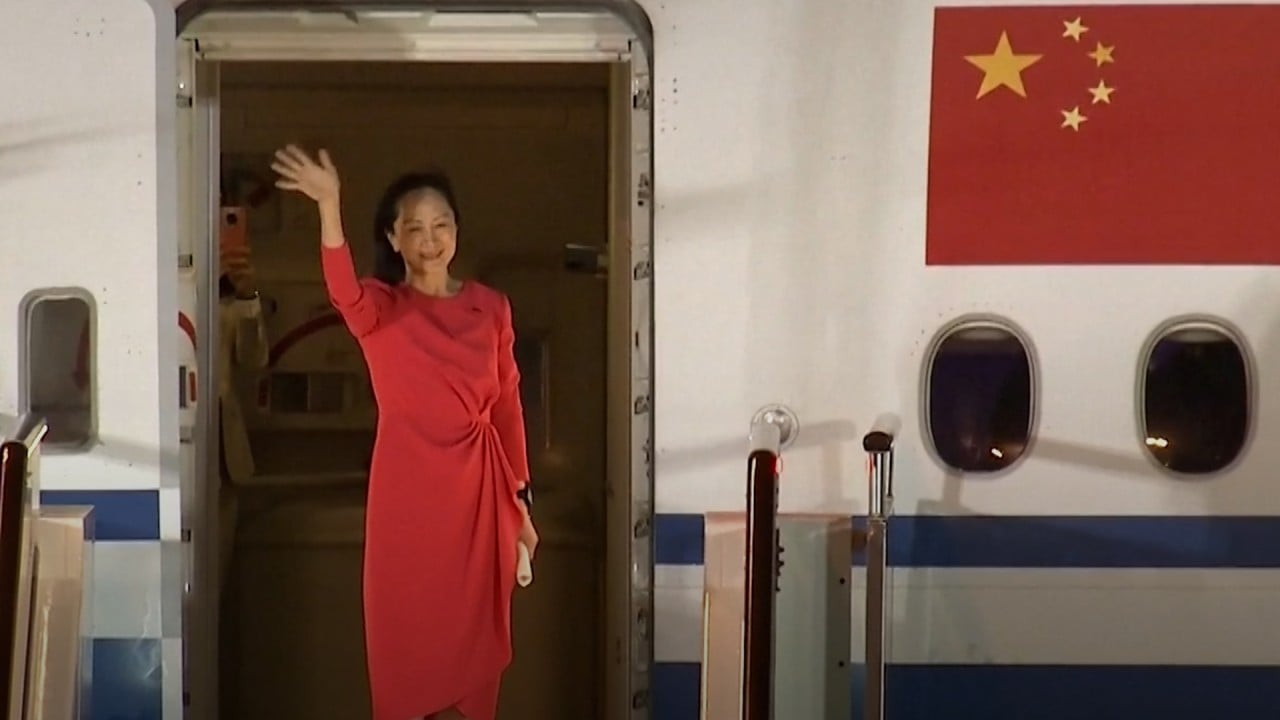 03:53
Chinese netizens swoon over hero's return and husband's greeting for Huawei's Meng Wanzhou
Chinese netizens swoon over hero's return and husband's greeting for Huawei's Meng Wanzhou
One reason for the licence approvals could be that US suppliers are not ready to give up the Chinese market, where American technologies are in high demand, analysts said.
"China is still the biggest market for semiconductors, accounting for over 30 per cent of the global demand, and the semiconductor industry in the US will not willingly give up this market because of the tensions between the two countries," said Arisa Liu, a senior research fellow at the Taiwan Institute of Economic Research.
"They will try to find ways to do business with China, which is also the biggest manufacturing base for electric vehicles."
The export licences give Huawei a much-needed lifeline as the company figures out its next step, after US sanctions crippled its smartphone business by cutting off its access to Google Mobile Services, as well as advanced
5G
chipsets.
"These approvals will be vital for Huawei to keep its brand in the market and even potentially help it to buy time to make a turnaround," said Will Wong, an analyst at market research firm IDC in Singapore.
Still, the US could roll back its approval of export licenses once concern over chip supplies eases, said Natixis' Ng.
Geopolitics is also expected to remain a priority in any US government decision despite the importance of the Chinese market, said Wong.
"I would say that the Biden administration is having a more targeted approach which would balance between national security and economy," Wong said, adding that the administration's policy focus will be more on advanced technologies like 5G.