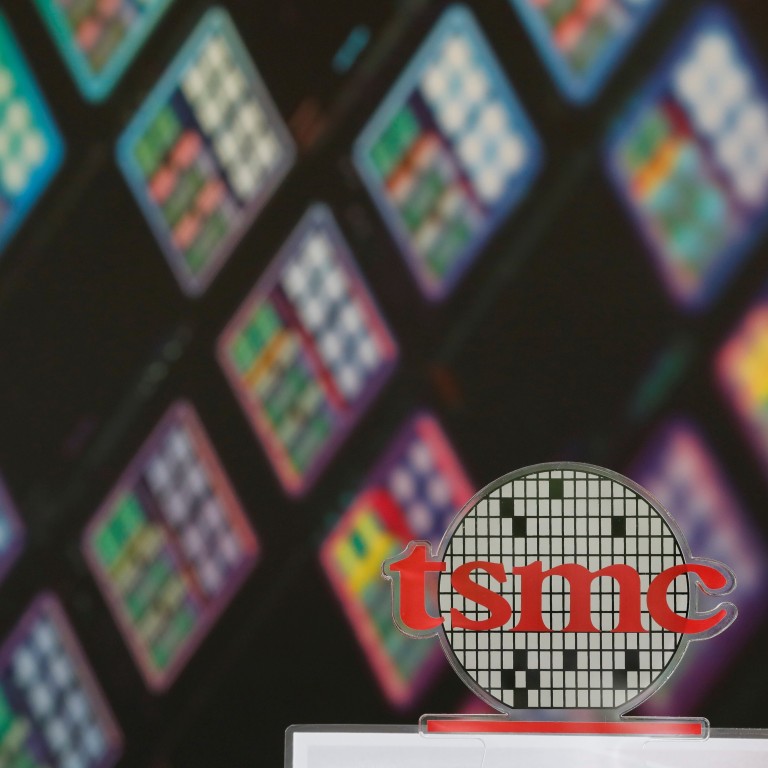 Semiconductor giant TSMC's decision to cooperate with Washington's chip data request fuels anger in China
The US government said its request was aimed at finding out reasons for the chip shortage but the move has raised alarm bells in China
One account on Chinese social media Weibo described TSMC's agreement to hand over information as 'kneeling to the US'
The decision by Taiwan Semiconductor Manufacturing Co (TSMC) to comply with a US request for information has stirred anger and uneasiness in China over fears that Washington could use the information to sanction Beijing, even though the Taiwan chip maker said it will not reveal confidential client information to the US government.
TSMC, the single-most important player in the global semiconductor industry, said in a statement on Monday that it will "respond to" a request by the US Commerce Department seeking information from companies in the chip supply chain, a list that also included South Korea's Samsung Electronics and US chip firm Intel.
It is still unknown what specific information TSMC will provide to the US, but the company said it will not disclose "confidential information" from clients and "will not harm the rights of our customers and shareholders."
The assurances, however, failed to ease concerns on the other side of the Taiwan Strait.
While the US government said its request was aimed at finding out reasons for the
chip shortage
– and no Chinese company was directly involved – the move has raised alarm bells in China.
As the world's most advanced wafer foundry, TSMC is critically important for China to turn its high-end chip designs into finished silicon. The decision by TSMC to comply with US sanctions on Huawei Technologies Co devastated the Shenzhen-based company's smartphone business.
The Taiwan company's compliance with the US request triggered fears of "what next", especially if the US obtained data related to China's reliance on TSMC.
One account on Chinese social media Weibo described TSMC's agreement to hand over information as "kneeling to the US". The post received more than 600 likes.
A commentary published by local technology website PingWest argued that the TSMC data handed over to the US could be used to "seriously damage the interests of mainland China", without providing evidence to support the claim.
"The moment TSMC surrenders its data … it is no longer trustworthy," the commentary added.
Articles critical of TSMC also mushroomed on China's biggest social media platform WeChat.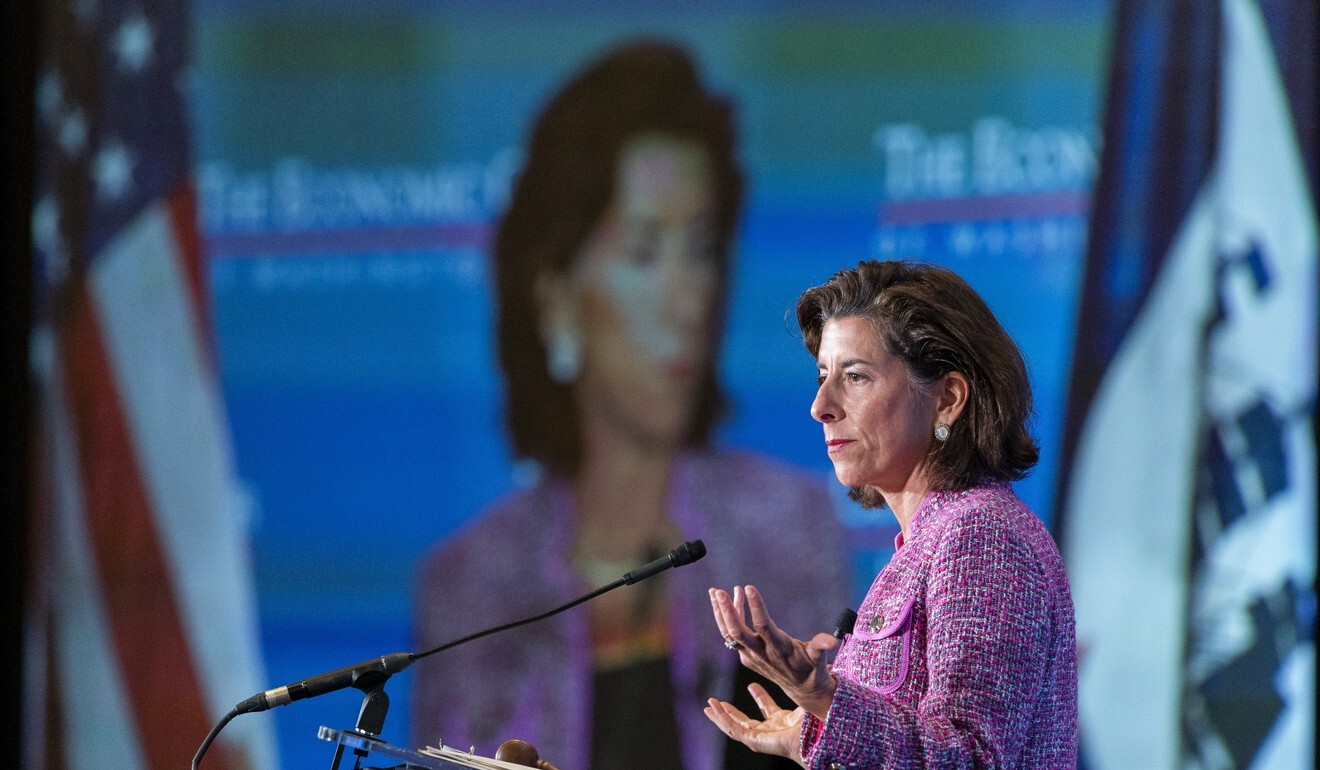 No Chinese government agency has made any public comments on the US request for information.
TSMC, which accounted for 54 per cent of the global foundry market by revenue last year, is at the heart of the global semiconductor value chain, and choices it makes amid US-China tech rivalry can have far-reaching implications.
"We believe that TSMC, Samsung and other semiconductor companies may provide relatively insensitive information in response to the US government," said Eric Tseng, chief executive of Taiwan-based research firm Isaiah Research.
"But key information related to customers' trade secrets and rights, such as customer lists, order contents and amounts, will be kept confidential to maintain the long-standing trust between TSMC and its customers," he added.
The US Commerce Department requested that domestic and overseas players in the semiconductor value chain "voluntarily" provide information about their sales, inventory and client details to quantify semiconductor supply chain risks.
US Secretary of Commerce Gina Raimondo said "we have other tools in our toolbox that require them to give us data" if companies failed to respond by the deadline of November 8.
Chip makers Intel, SK Hynix and Infineon, as well as car giant GM, have signalled that they would cooperate by voluntarily providing data on the semiconductor crisis, according to a Reuters report last Friday.
Last year, 17 per cent of TSMC's revenue came from customers in mainland China, compared to 62 per cent from North America, according to the company's annual results.
This article appeared in the South China Morning Post print edition as: Anger in China as TSMC agrees to US data request