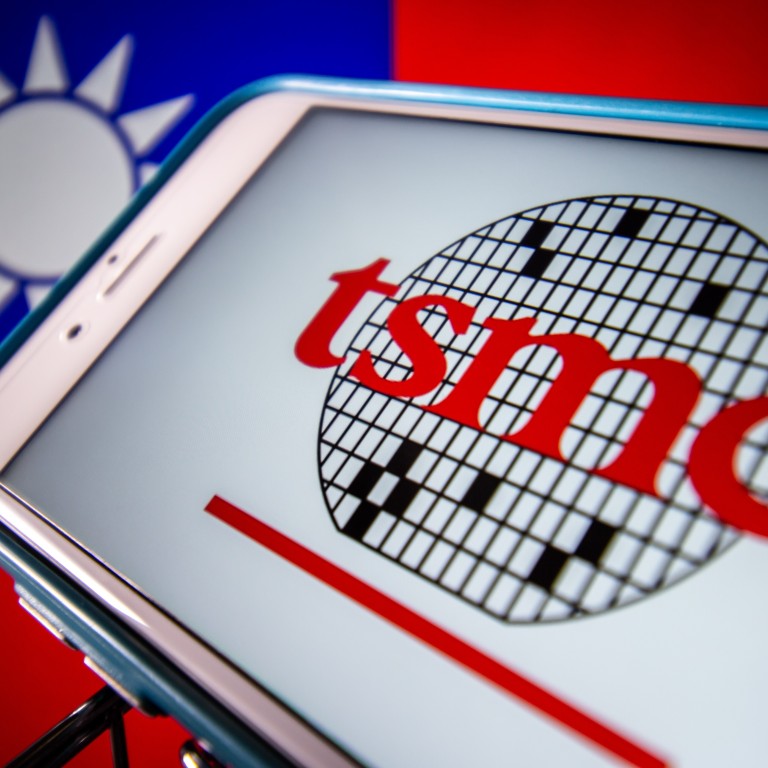 Chinese media continues tirade against Taipei for letting chip maker TSMC comply with US request for semiconductor supply data
State media accused Washington of 'extorting data' from TSMC, Samsung and other top chip firms to serve the US government's semiconductor development agenda
Neither China's Ministry of Foreign Affairs nor the Ministry of Commerce has made an official comment about TSMC's response to the US survey
"No one can guarantee that the data from Samsung and TSMC, once in hands of the US Commerce Department, will not end up in hands of [US players] like
Intel
," Bai was quoted as saying. "There's just no external oversight."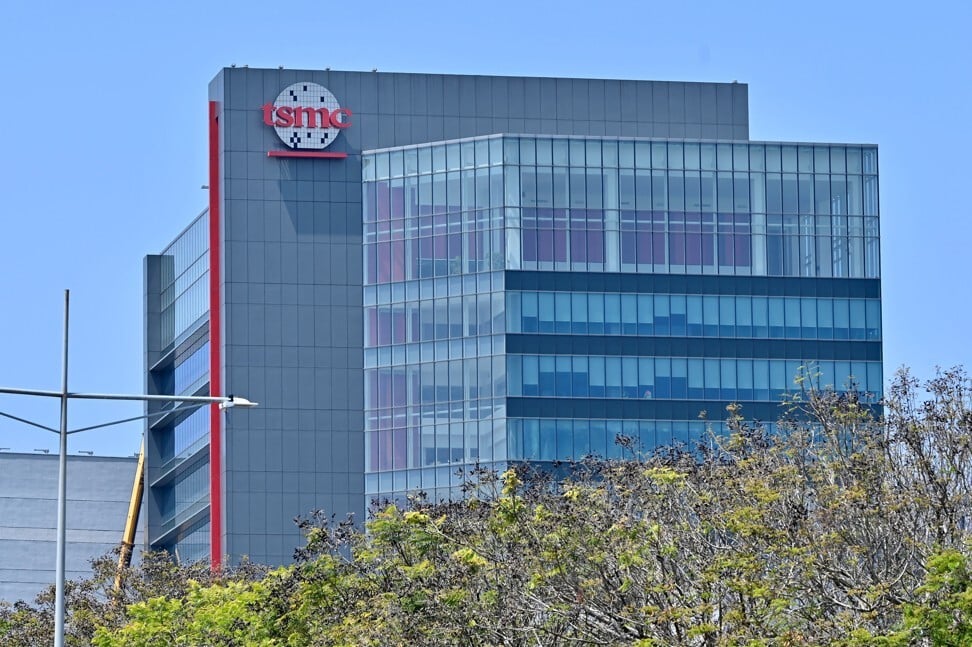 That article echoed an opinion piece published last Saturday by
Reference News
, a newspaper administered by state-run
Xinhua News Agency
, that said Taipei lost its "courage to say no the US" because it needs Washington's protection and military resources.
The commentary indicated that the US sought "core" information from major semiconductor firms like TSMC, which would be "naked" in the eyes of Washington once they provide such data.
While state media outlets have denounced TSMC's response to the US survey, neither China's Ministry of Foreign Affairs nor the Ministry of Commerce has made an official comment about the chip maker's action. The country's Taiwan Affairs Office in October blamed the island's ruling
Democratic Progressive Party
for being too weak to support TSMC in turning down the US request for data.
Taiwan's Minister of Economic Affairs,
Wang Mei-hua
, had earlier said her office would not intervene in the decision of local chip firms to submit the required information to the US Commerce Department. The US agency had a November 8 deadline for submitting data.
Speculation on the mainland over how the data submitted by TSMC, which is a major supplier to
Apple
and
Qualcomm
, could potentially threaten the country's security and
semiconductor ambitions
is a reflection of mistrust caused by tensions between Beijing and Washington, which have been locked in a
tech war and trade rivalry
.
Such an impact has been downplayed by analysts. "TSMC already discloses China revenue contribution in its quarterly [financial] reports," Sravan Kundojjala, a senior analyst at Strategy Analytics, said on Monday.
As of Monday, about 40 entities including semiconductor companies, universities and certain individuals have responded to the US government's survey.
TSMC submitted three documents on November 5 to the US government, two of which were kept confidential. The document made available for public viewing included forecast revenue this year as well as sales figures for 2020 and 2019. No client information can be found in the public document.
Data submitted by memory chip suppliers Samsung and
SK Hynix
did not include confidential information, such as the names of clients and inventory levels, according to a report by
Korea Times
on Tuesday.