Apple
Get more with myNEWS
A personalised news feed of stories that matter to you
Learn more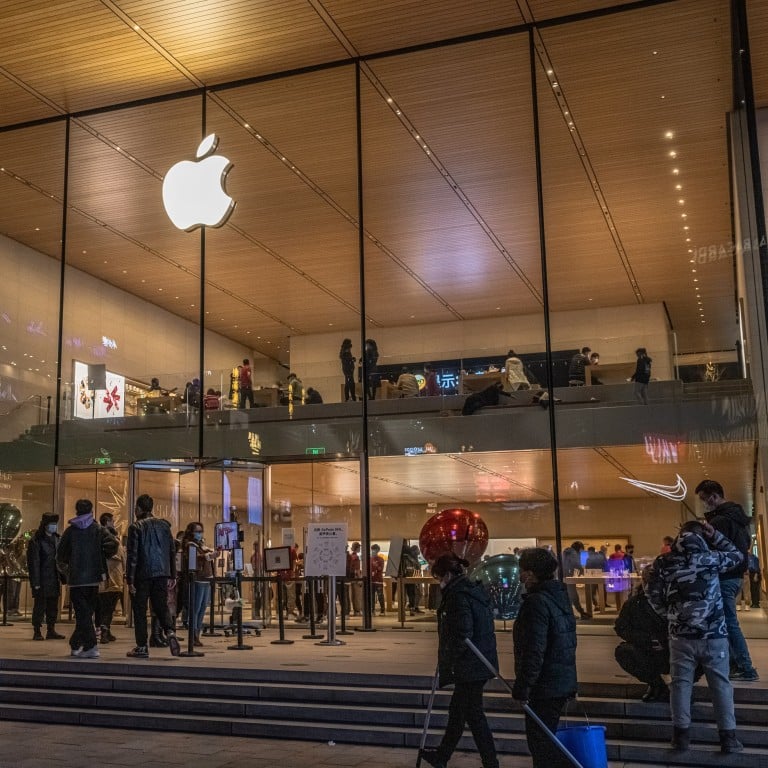 Apple's reported US$275 billion China investment questioned by state media after report of Tim Cook's lobbying
A report about Apple CEO Tim Cook personally lobbying for favoured treatment in China has been downplayed by state media, which questioned the amount invested
After Cook met with Chinese politicians in 2016, Apple invested in Didi Chuxing, moved iCloud operations to China, and partnered with Tsinghua University
Apple
's reported US$275 billion investment in China is raising questions in Chinese media regarding the size of the deal after widespread coverage in the US of a report about the tech giant's lobbying efforts highlighted the precarious balancing act businesses face while of trying to please both Washington and Beijing.
Apple is facing fresh scrutiny in the US after The Information reported on Tuesday that CEO Tim Cook personally lobbied Chinese officials, securing a secretive deal involving the company investing in the country as part of concessions to Chinese regulators.
The promised investment included using more components from Chinese suppliers, signing deals with Chinese software companies, collaborating with Chinese universities in research and development and investing directly in Chinese tech firms, according to The Information, citing internal documents and interviews.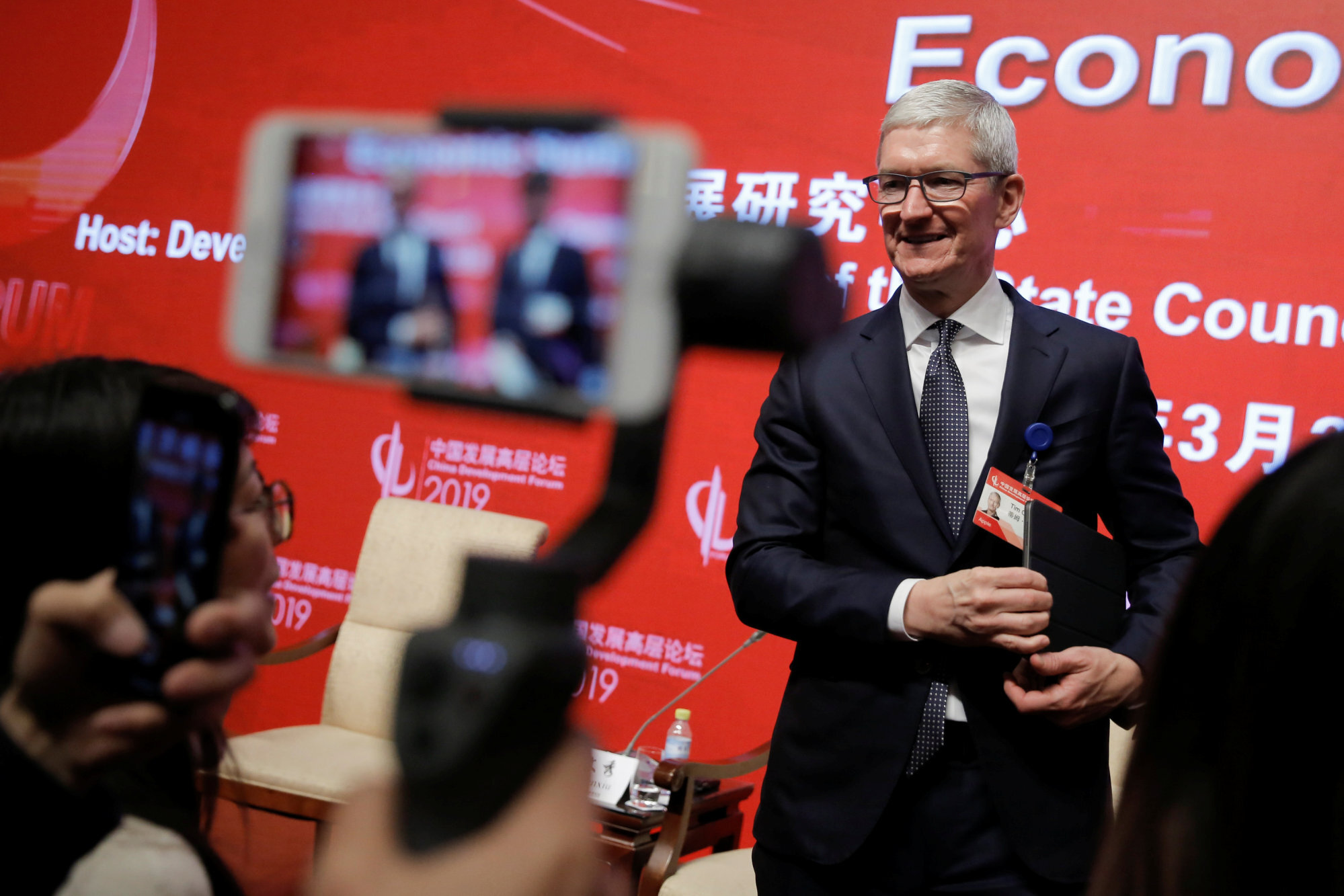 A commentary published on the WeChat blog Buyidao, operated by the state-run tabloid Global Times, defended the investments. The attack on Apple's ties to China are "clearly driven by the 'political correctness' of Sinophobia", according to the article.
"Forcing American companies to decouple from China is forcing them to decouple from opportunities and gains," the article reads. "This is as good as McCarthyism for business."
The article, which has spread widely within China's tightly controlled cyberspace, also raised questions about the US$275 billion figure, arguing that such a large amount of spending would have attracted more attention from news media and the public over the past five years.
Shortly after lobbying Chinese officials in 2016, Apple invested US$1 billion in Chinese ride-hailing giant Didi Chuxing. It has also set up research and development centres with Chinese partners, including the country's prestigious Tsinghua University, moved iCloud operations for local users to China, where it now stores encryption keys for those users, and opened 11 additional retail stores, The Information reported.
Apple did not immediately respond to a request for comment on Thursday.
The Apple report and the following backlash reflect the increasing difficulties for US companies trying to navigate Chinese politics while adhering to company values, analysts said.
"It's considerably more difficult and becoming more so every day, given the increased pressure between the US and China, which is becoming an ideological [issue] as well as a political one," said Paul Haswell, a partner at international law firm Pinsent Masons.
On US social media, some users debated whether Apple's moves were indicative of kowtowing to China or just normal business for a multinational company. Haswell said current political tensions make controversy over the news unsurprising.
He said that "2022 will be an interesting year for any tech platform or business seeking to operate in both China and the US, and the legal and regulatory gymnastics required to operate successfully in both will only increase."
Part of the attention stems from Apple's increasing reliance on China, which is one of the company's biggest markets, and the fastest growing market this year.
Sales in Greater China, which includes Hong Kong and Taiwan, grew 83 per cent year on year to US$14.6 billion in the quarter ended September, surpassing revenue growth in the Americas and Europe.
In October, Apple regained its title as the largest smartphone brand in China by shipments, its first time at the top of the list since December 2015, according to Counterpoint. Sales grew 46 per cent that month compared with the previous month, while the overall smartphone market grew just 2 per cent.
China has also become more important to Apple's supply chain. The company has added more suppliers from mainland China to its list of vendors than anywhere else from 2017 to 2020, according the Apple's supplier list for the period. Mainland Chinese companies make up nearly a third of newly-listed companies.
"The controversy partially reflects the US intention to decouple in the tech sector with China," said Dan Wang, chief economist for Hang Seng Bank China.
"As China has become one of the largest markets for Apple and many other foreign companies … [multinational corporations] are also more willing to engage in tech collaboration with their Chinese counterparts, since they consider China an important market rather than just a manufacturing centre", she said.
While Apple has remained mostly unscathed from nationalist sentiment in China, The Information report tied that popularity to Cook, which could mean a change in leadership at the company could also result in a change in fortunes.
Even as tensions between the US and China continue to rise, though, Apple so far has little incentive to turn away from China.
"Apple's commitment to China is a business decision, betting on the future growth of the market, so it is unlikely to discontinue the investment due to political pressure at home," Wang said.