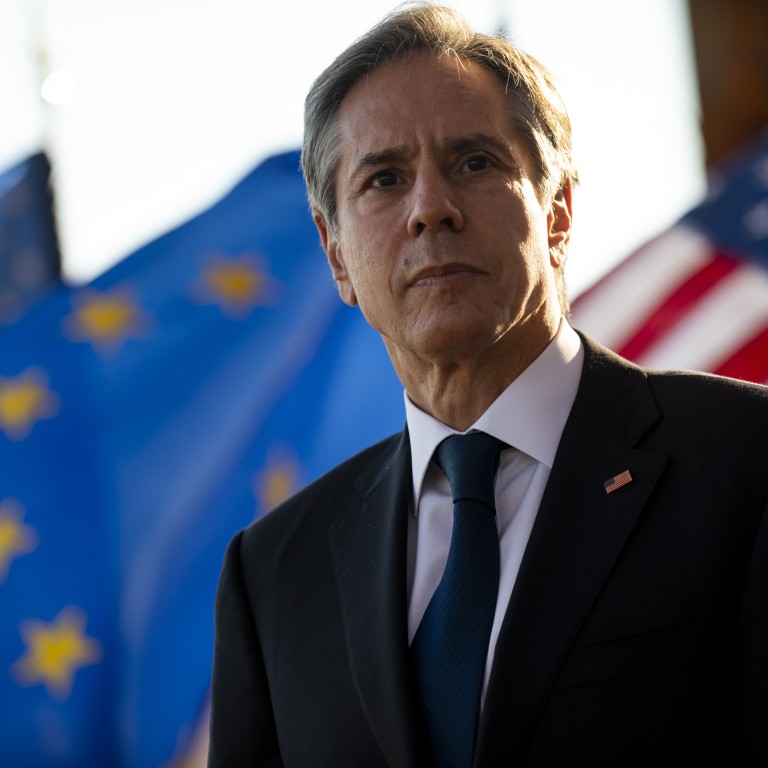 Tech war: US-EU united front on tech to erode China's supply chain advantages, analysts say
Although Russia was mentioned 48 times in the council's statement, US-EU common ground on principles underlying technology policies will also impact China
TTC has vowed to facilitate cross-Atlantic information exchange on critical technologies and chip supply chain issues, and promote 'trusted suppliers'
The united front in trade and tech forming between Washington and Brussels is likely to impede China's access to advanced technologies and erode its supply chain advantages, according to analysts.
While the second US-EU Trade and Technology Council (TTC) meeting concluded on Monday without a specific action plan, the cross-Atlantic agreement on principles and ideologies underlying technology policies look set to generate headwinds for Beijing's ambitions of becoming a global tech power.
Although Russia was the main target of enhanced cooperation between the US and EU – a 48-page statement from the meeting mentioned Russia 48 times – the document also has implications for China, even though the country was only referred to three times in the document.
For instance, US and EU officials agreed that "trade in technologies can be pivotal to the ability of autocratic countries to implement authoritarian policies, perpetrate human rights violations and abuses", which could be used as a justification for further restrictions on certain tech exports to China.
Hu Xijin, the former chief editor of China's state media Global Times, said in a WeChat blog that the original purpose of the council was to "deal with China", as its stated purpose was to develop a supply chain that excludes the country and to "accelerate the decoupling between China and the West".
Specifically, the TTC document highlighted concerns about China's dominance in rare earth mining and production, as well as global semiconductor supply chain risks.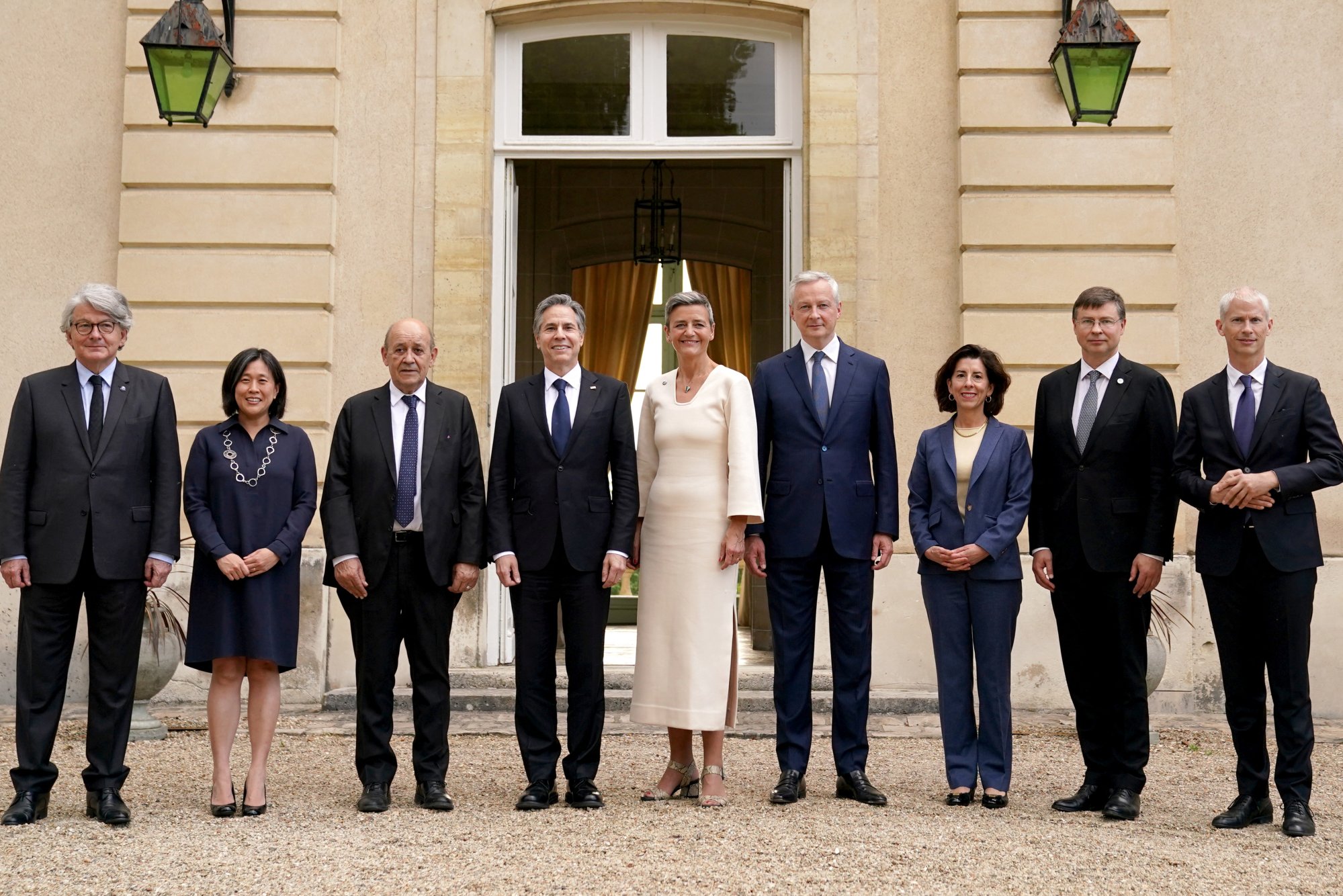 Mathieu Duchâtel, director of the Asia programme at Paris-based Institut Montaigne, said transatlantic coordination on tech issues could stymie China's goal of catching up with the west in semiconductors, adding that the unprecedented tech-transfer controls imposed on Russia in the wake of its invasion of Ukraine were a "warning to China".
"Restrictions on Chinese access to Western semiconductor technology will get stricter gradually rather than suddenly," he said. "What is also worrisome for China is the increased ability, demonstrated against Russia, to target military end users in the consumption of semiconductor technology".
As part of its agenda for the next two years, TTC has vowed to facilitate US-EU information exchange on critical technologies and semiconductor supply chain issues, and promote "trusted suppliers" for information and communication technologies (ICTS).
"The references to addressing semiconductor supply and promoting trusted ICTS providers clearly illustrate the intention that the US and EU would cooperate in the event of Chinese aggression," said Paul Haswell, Hong Kong-based partner at law firm Seyfarth Shaw.
However, the country's major chip makers, including domestic industry leader Semiconductor Manufacturing International Corp, state-backed Hua Hong Semiconductor, and ChangXin Memory Technologies, still heavily rely on core US components and technologies to manufacture chips.
TTC's statement on cooperation is another signal to Beijing that material support for Russia could risk further technological decoupling with the Western world, according to Angela Zhang, an associate professor of law at the University of Hong Kong and author of the book Chinese Antitrust Exceptionalism: How The Rise of China Challenges Global Regulation.
China will be under great pressure to achieve technological self-sufficiency, which could benefit indigenous tech companies involved in semiconductors and artificial intelligence, Zhang said.
TTC, established in 2021, has 10 working groups focusing on tech standards, investment screening, cybersecurity and human rights issues. In the joint statement issued Monday, the US and EU also said they will host dialogue with others
to eradicate "forced labour",
an apparent reference to China's alleged human rights abuses of Uygurs and other Muslim minority groups in Xinjiang.