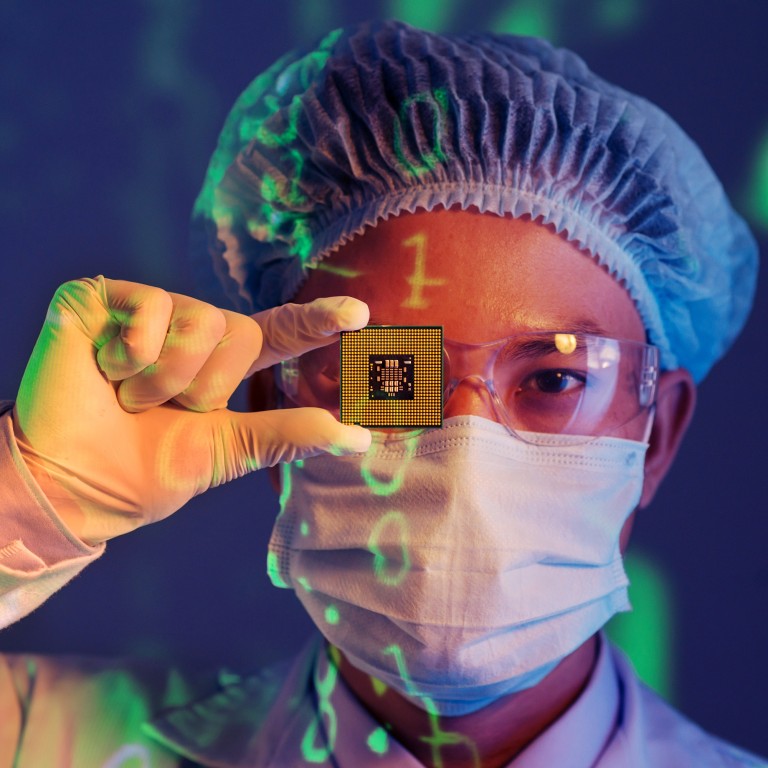 Chinese firm aiming to break US dominance in chip design software gets IPO approval at home
A successful initial public offering could help Empyrean Technology raise more than US$380 million, the firm says
The company aims to become a global leader in EDA software by 2030, in a market currently led by US firms Cadence, Synopsis and Mentor Graphics
Chinese electronic design automation (EDA) software firm Empyrean Technology, one of China's best hopes in reducing reliance on imported chip design tools, has received approval from securities regulators to go public in the southern city of Shenzhen.
A successful initial public offering could help the Beijing-headquartered company raise more than 2.55 billion yuan (US$381 million), according to Empyrean's prospectus.
The firm's backers include its largest shareholder – state-owned China Electronics Corp – which owns a 26 per cent stake, as well as the National Integrated Circuit Industry Investment Fund, a significant financial supporter of the Chinese chip industry known as
the "Big Fund"
.
Empyrean said the IPO proceeds would go into several EDA development projects, including building analogue and digital chip design and verification tools.
Despite being a small player with just a 6 per cent share in the home market as of 2020, Empyrean is banking on a state-led push to increase China's self-sufficiency in strategic technologies, including EDA software, to expand its business.
Empyrean, which has research facilities in Nanjing, Chengdu, Shanghai and Shenzhen, was founded in 2009, a year after China rolled out a special project to boost its capacity in key electronic devices, high-end general purpose central processing units and basic software products.
The company listed three development goals in its prospectus: help China "plug holes" in key EDA software categories by 2023, "fully substitute" foreign design tools with domestic versions and create a complete ecosystem of software tools needed for chip design by 2025, and become a global leader in EDA software by 2030.
Amid the government's strong push towards chip development, Empyrean's EDA revenue – accounting for more than 97 per cent of its total revenue – rose 60 per cent year on year to 406.1 million yuan in 2020 from 253.4 million yuan in 2019. Government tax breaks made up nearly 70 per cent of the company's net profits in 2020, compared with 85 per cent and 57 per cent in 2019 and 2018, respectively.
Empyrean received initial approval to list in Shenzhen late last year, but the listing process was delayed when the law firm involved came under investigation for reasons unrelated to Empyrean. The IPO process restarted this March.
Chinese semiconductor design companies have increased in number over the past few years, but most still rely on imported EDA software. Many industry professionals have warned that China relies more on foreign technologies in EDA tools than in chip manufacturing, having few substitutes if access to imports was cut.
Currently, roughly 90 per cent of the global EDA market is controlled by American firms Cadence Design Systems, Synopsys, and Mentor Graphics.
"Compared with the global top three, Empyrean's brand influence, technology research-and-development level, financial strength and market share still have some gaps," the Chinese firm said in its IPO filing.
The global market size for EDA tools was estimated at US$9.1 billion in 2020, according to a report published in February by market intelligence platform ReportLinker. It is projected to reach US$14.9 billion by 2026