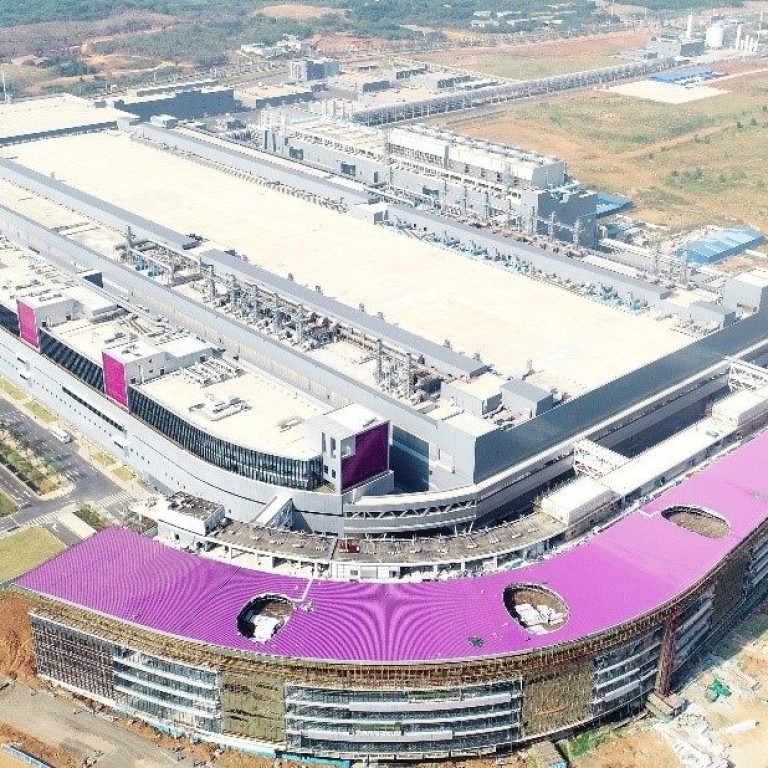 Tech war: China's top memory chip maker YMTC faces headwinds amid reports US is weighing equipment export ban
According to report, the US is mulling a ban on shipments of US equipment to Chinese factories that manufacture advanced NAND chips
Developments come as Washington escalates its efforts to curb the advancement of China's semiconductor industry
China's top memory chip maker Yangtze Memory Technologies Corp (YMTC) is facing fresh pressure amid reports that the US is considering limiting equipment exports to memory chip makers on the mainland.
According to a Reuters report, the US is mulling a ban on the shipment of US chipmaking equipment to factories in China that manufacture advanced NAND chips, which would be the first time it has targeted the memory chip industry.
The report comes just days after US senators, including Senate majority leader Chuck Schumer, wrote to US Commerce Secretary Gina Raimondo to request that Chinese chip makers such as YMTC are added to a US trade blacklist.
YMTC and its parent company Tsinghua Unigroup did not immediately reply to a request for comment by the Post.
The developments come as Washington escalates its efforts to curb the advancement of China's semiconductor industry, which it perceives as a threat to its national security. Beijing, meanwhile, has continued to push for greater self-sufficiency in strategic sectors of the economy to reduce the country's dependence on imports of such technology.
According to media reports, US semiconductor equipment suppliers Lam Research and KLA Corp have said that Washington is pushing for stricter export regulations to China by covering equipment needed for manufacturing chips at 14-nanometre and below, a move that would make it harder for China's top chip maker Semiconductor Manufacturing International Corporation (SMIC) to expand into advanced chipmaking.
Unlike SMIC, which was added to the US Entity List in December 2020, YMTC – which has kept on relatively good terms with Washington since it was founded in 2016 – is not on any US trade blacklist. YMTC had a global market share for NAND flash memory chips of 5 per cent last year, and is on track to surpass 10 per cent by 2027, according to industry research firm Yole Development.
Reports of a potential ban come as YMTC has been ramping up the construction of its second manufacturing plant in Wuhan to bolster output and advance its production level. The company started installing equipment at the new chip plant in June, and could produce 196-layer 3D NAND flash memory as early as 2023, Nikkei Asia has reported.
But the Chinese memory chip giant still relies heavily on imported chip making equipment despite China's tech independence push. Only 18 per cent of YMTC's manufacturing equipment came from domestic firms as of July this year, Xu Tao, chief electronics analyst at Citic Securities, said in a recent research note.
"What is clear is that semiconductor production is quite difficult [for China] without US source technology," said Kim Yang-paeng, senior researcher at the Korea Institute for Industrial Economics and Trade.
However, this is not the first time that YMTC has faced the risk of being sanctioned by the US. In July 2021, YMTC was forced to deny reports that its products were used in Chinese military applications.
The Wuhan-based company also denied a report in May 2021 that it was reviewing its supply chain to replace US suppliers. Nikkei reported that it had launched a "massive review of its supply chain" to replace US producers by setting up a task force of over 800 people.
YMTC said in a statement then that it was a globalised company "with a commitment to integrating into the global semiconductor supply chain".