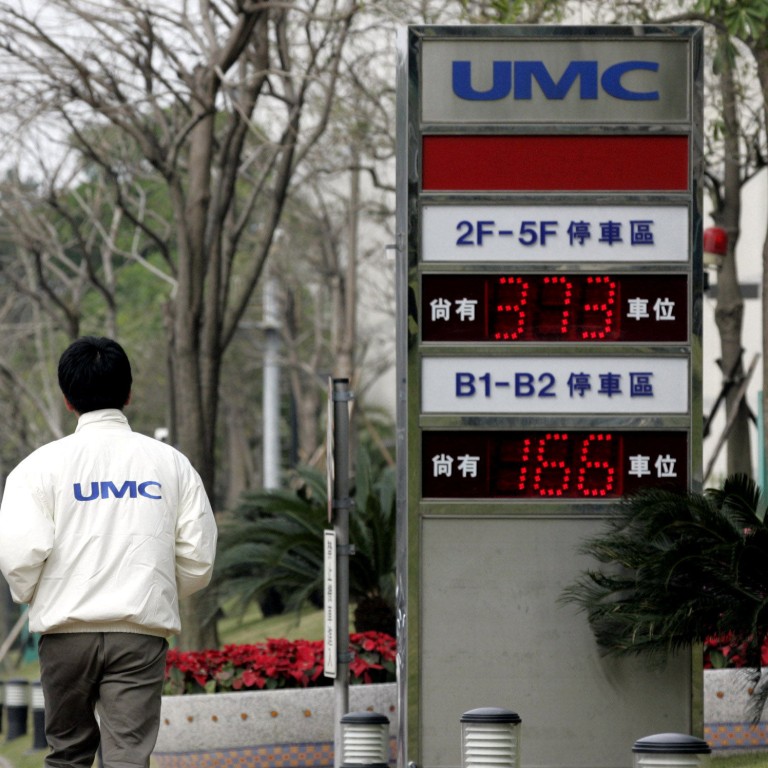 Taiwanese tech firms such as Apple supplier Pegatron distance themselves from political turmoil after Pelosi's visit
Pegatron, an iPhone assembler, has denied reports that mainland China operations were disrupted over shipments from Taiwan
United Microelectronics Corp also ran damage control following statements from its founder, reflecting a tense cross-strait business environment
Taiwanese electronics companies, including chip makers and assembly plants, are scrambling to insulate themselves from geopolitical tensions following US House Speaker Nancy Pelosi's visit to Taiwan.
Pegatron Corporation, one of Apple's largest suppliers for certain iPhone models, issued a statement to the Taiwan Stock Exchange on Friday denying media reports that production and shipments in the company's mainland plant had been forced to suspend operations following the controversial visit. Nikkei reported on Friday that Apple asked suppliers to ensure shipments from the independently ruled island to mainland China were labelled as either made in "Taiwan, China" or "Chinese Taipei", rather than simply "Taiwan" or its official name "Republic of China".
"Our operations in China are currently running as usual, and there's no suspension on productions and shipments," said the Taipei-based iPhone assembler, which has key factories in Shanghai and nearby Kunshan, a city in eastern Jiangsu province.
United Microelectronics Corp (UMC), a Taiwanese contract chip maker, also sought to distance itself from its founder Robert Tsao, who on the same day pledged to donate NT$3 billion (US$100 million) to help Taiwan bolster its defences, according to Taiwanese media
Taipei Times
. He was also quoted as describing
China's recent military drills
around the island as "unbearable insolence".
"Mr Tsao retired from UMC more than 10 years ago. He has nothing to do with UMC," the company said in a statement to Chinese media on Friday.
Ma Xiaoguang, spokesman of the Taiwan Affairs Office under China's State Council, slammed Tsao's moves at a press conference on Friday, saying the entrepreneur "does not represent the business community in Taiwan, nor Taiwanese people".
Tsao, who founded UMC in 1980, resigned as company chairman and left the board in 2005, after scrutiny from the Taiwan government over alleged illegal investments in the Chinese semiconductor foundry Hejian Technology Corp. Tsao gave up his Republic of China citizenship to migrate to Singapore in 2011, later becoming a critic of Beijing.
Pegatron, UMC and Apple did not respond to requests to comment on Saturday.
The responses to Pelosi's visit reflect broader damage control efforts from Taiwanese companies amid escalated tensions between Beijing and Taipei. Taiwan's critical role in global electronics, especially as the world's largest supplier of advanced semiconductors, has led to concerns about how tensions could impact the global technology supply chain.
The new US chip legislation, which reached final approval from Congress last week and is expected to be signed into law within days, is seen by Beijing as a way for Washington to weaken China's role in semiconductor supply chains.
In the wake of Pelosi's visit, China
banned Taiwan imports of multiple food items
, including certain confectioneries, biscuits, bread, citrus fruits, chilled white scallops and frozen mackerel. However, Beijing has refrained from sanctioning any electronics, including semiconductors, on which Chinese chip makers heavily rely.