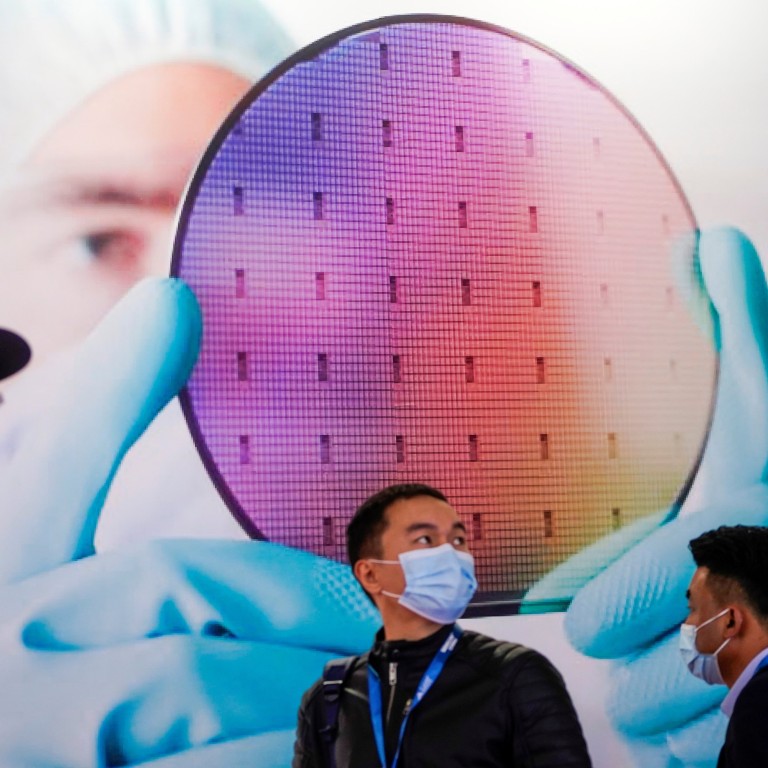 SMIC contractor denies report it has dismissed software team after failures, as China's chip self-sufficiency efforts stumble
FA Software said it is still designing a computer-integrated manufacturing (CIM) system for SMIC's new plant in Beijing
The report and denial come as China has struggled to advance its strategy of achieving greater self-sufficiency in semiconductor production
A contractor for Semiconductor Manufacturing International Corp (SMIC) has denied a report that it dismissed a task force for repeated failures to deliver a home-grown system for a new plant at China's top chip maker.
FA Software, a Shanghai-based software development company, said it is still designing a computer-integrated manufacturing (CIM) system for SMIC's new plant in Beijing, shutting down a report by Chinese news portal Sina.com on Monday that a team was dismissed after failing to meet requirements.
The contractor said that its team of software developers are now working remotely on the project due to Covid-19 restrictions.
Sina.com reported that SMIC had rejected the proposed system after it found that the software used did not fit the 12-inch wafer production planned at the Beijing fab. The chip maker has given the contractor six months to come up with fresh investment and find a solution, according to the report.
Both SMIC and FA Software did not immediately reply to requests for comment by the Post. SMIC said in a brief statement to investor enquiries on Monday that all its software used in current production was operating normally.
The report and denial come as China has struggled to advance its strategy of achieving greater self-sufficiency in semiconductor production amid US trade sanctions and rising geopolitical tensions. SMIC is still reliant on the US giving the green light to American firms to export key equipment for its plants.
CIM is a generic term for semiconductor manufacturing-related software that is crucial for a foundry. It typically consists of dozens of programmes, such as a manufacturing execution system, a statistical process control system, an equipment automation programme, a recipe management system and a yield management system.
Foundries can source software from various suppliers to form their own CIM system. US firms such as Applied Materials and IBM are key suppliers, according to an engineer from a company that is a SMIC supplier, who requested anonymity due to the sensitivity of the matter.
SMIC kicked off the construction of its new US$7.6 billion Beijing-based fab, known as SMIC Jingcheng, in early 2021. The 300-inch wafer fab will have a production capacity of 100,000 wafers per month after its first phase becomes operational in 2024. It also has two 12-inch fabs under construction in Shanghai and Shenzhen respectively.
FA Software focuses on industrial software used in chip manufacturing plants, and became SMIC's only contractor for the CIM system at the Beijing plant. Founded by Singaporean tech consultancy FA Consulting in 1999, it designed the country's first computerised system to track the production of 6-inch wafers in the early 2000s, and released its most advanced automated manufacturing system for 12-inch production lines in 2019.
Last October, FA Software said it was testing the mass production of manufacturing software for 12-inch wafers, and received funding support from multiple investors, including China Integrated Circuit Industry Investment Fund, also known as the Big Fund, which is currently engulfed in anti-corruption probes.
SMIC has shifted its focus back to mature nodes of 28-nanometre after the US blocked imports of extreme ultraviolet lithography tools, needed for the development of advanced nodes below 10-nm. However, there has been a report that SMIC has developed 7-nm chip production capabilities using ASML-made deep ultraviolet systems, which the US is now lobbying the Dutch government to bar exports of to China.