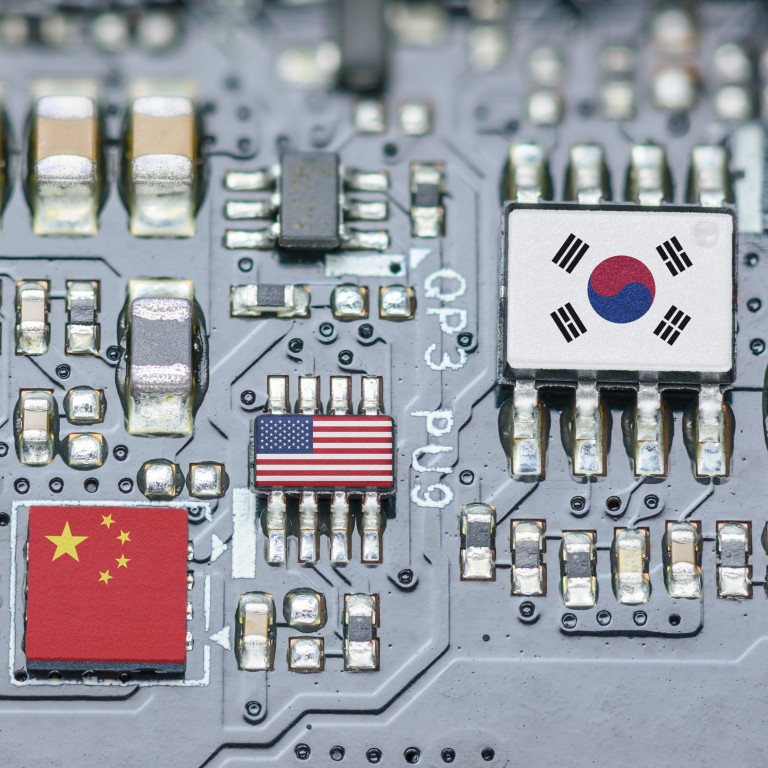 US-China tech war: Seoul walks fine line as Washington puts pressure on South Korean firms' chip manufacturing on mainland
Seoul is said to be helping memory chip giants Samsung Electronics and SK Hynix steer clear of geopolitical conflicts that may damage their businesses
Both Samsung and SK Hynix have made hefty investments to build and operate chip foundries in mainland China
Relations between Beijing and Seoul, especially in the field of
semiconductors
, could soon be put to a test, as Washington dangles
nearly US$53 billion in incentives
to lure more chip manufacturing to the
United States
, threatening China's access to advanced technology and its role in global supply chains.
South Korea
wants to strike a delicate balance between the policies of its two large trading partners, while helping memory chip giants
Samsung Electronics
and
SK Hynix
steer clear of geopolitical conflicts that may damage their business interests, according to a Korean expert familiar with Seoul's policies who declined to be identified.
Pressure from Washington, however, is expected to increase after US President
Joe Biden
on Tuesday signed into law
the Chips and Science Act
, which earmarks nearly US$53 billion in semiconductor manufacturing incentives and another US$200 billion for research into
artificial intelligence
,
quantum computing
and other advanced technologies – areas that Beijing has designated as national priorities.
"If Samsung and SK Hynix tap into [Washington's] funding, it is almost certain that it would affect their expansion in China, especially given their dependence on US [chip manufacturing] equipment," said Gary Ng, senior economist for Asia-Pacific at investment bank Natixis.
Subsidy recipients are barred from expanding production in China beyond "legacy semiconductors" – defined as chips made with 28-nanometre process technology or older – for 10 years. The US government has the discretion to decide what would be classified as a legacy device in the memory chip market segment, where Samsung and SK Hynix are the world's two largest manufacturers.
Both Samsung and SK Hynix have made hefty investments to build and operate chip foundries in mainland China. It would be unlikely for the two companies, according to the South Korean expert, to simply walk away from those assets and related business interests in the world's second-largest economy.
"Compared with Taiwan, South Korea is under greater pressure mainly because Samsung's investment in China since 2012 has reached US$25.8 billion," said Arisa Liu, a senior semiconductor research fellow at the Taiwan Institute of Economic Research.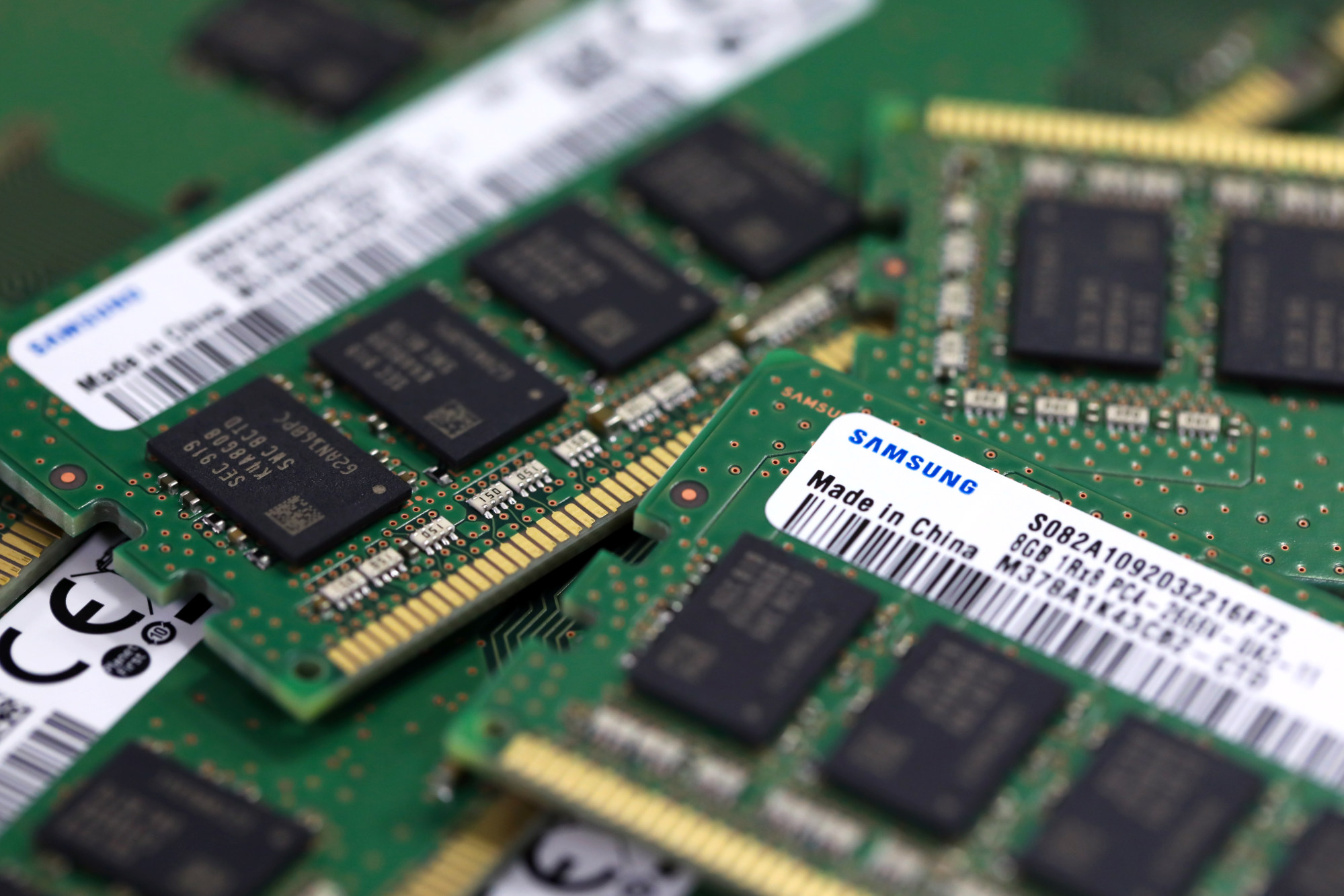 "If these two major factories in China can no longer continue to use more advanced [chip manufacturing] processes, they may gradually lose their competitiveness," Liu said.
SK Hynix, meanwhile, has a fab in Wuxi, a city in eastern Jiangsu province, that accounts for 45 per cent of the company's total dynamic random-access memory production capacity.
Keeping those manufacturing operations in China relevant in the global semiconductor industry reflects how senior Seoul government officials have their work cut out for them, as they navigate the choppy diplomatic waters between the US and China.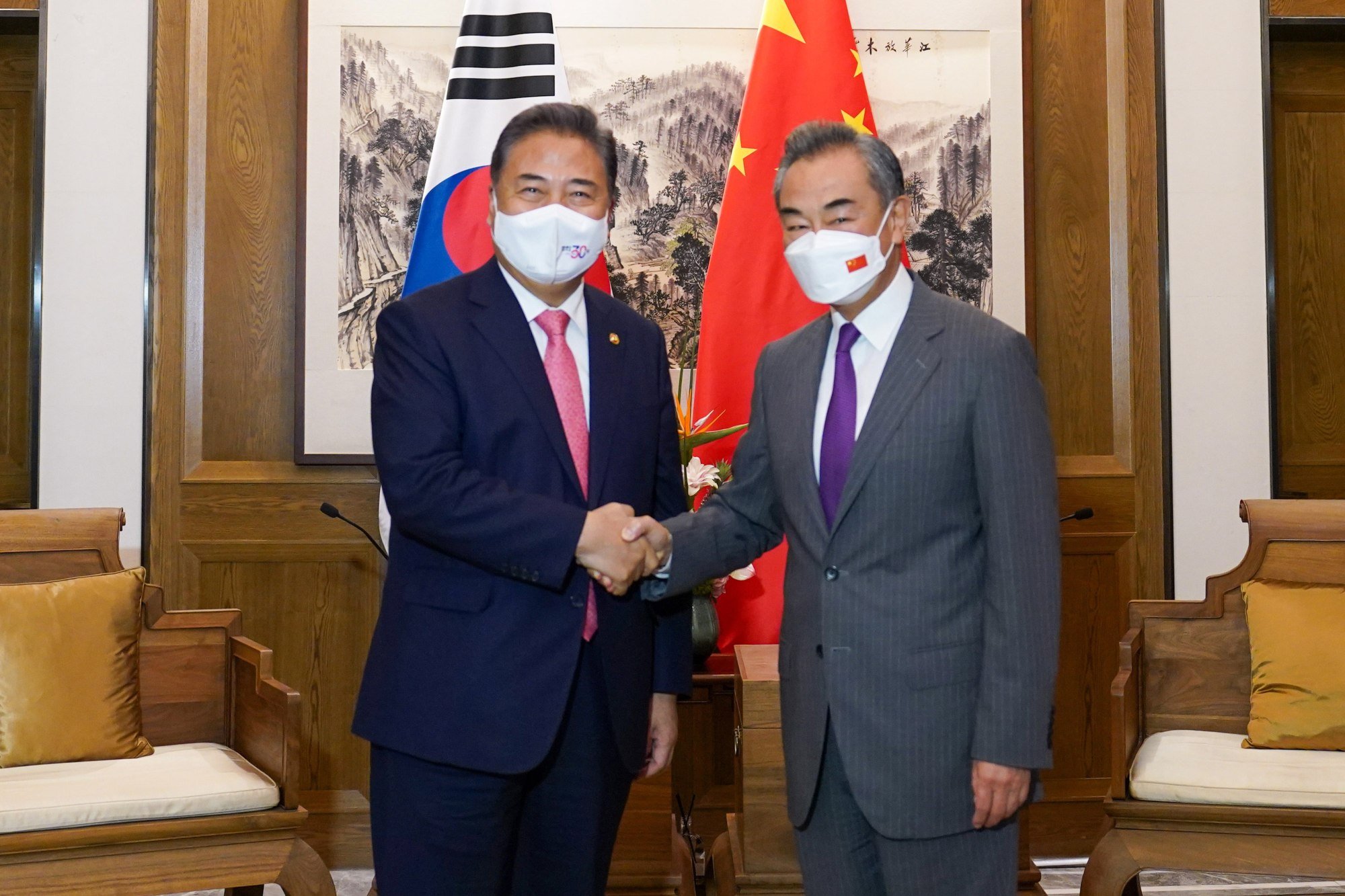 On the same day that the Chips and Science Act became law in the US, representatives of China and South Korea met in Qingdao, a port city in eastern Shandong province, to
pledge strengthened ties and stable supply chains
amid rising geopolitical tensions.
Chinese Foreign Minister Wang Yi, who met with his South Korean counterpart Park Jin, said China opposes "politicisation of the economy and weaponising of trade", in a veiled criticism of the new US law.
"Relevant government agencies will study and discuss the issue in a way to preserve national interests," Yoon said. "People don't have to worry about it too greatly."
Still, both Samsung and SK Hynix have already hedged their bets with major new semiconductor manufacturing plans in the US.
Earlier that same month, Samsung outlined potential plans to invest about US$200 billion on 11 semiconductor fabs in Texas over the next 20 years. That followed its announcement in November last year to build
a new US$17 billion chip plant
in that state.