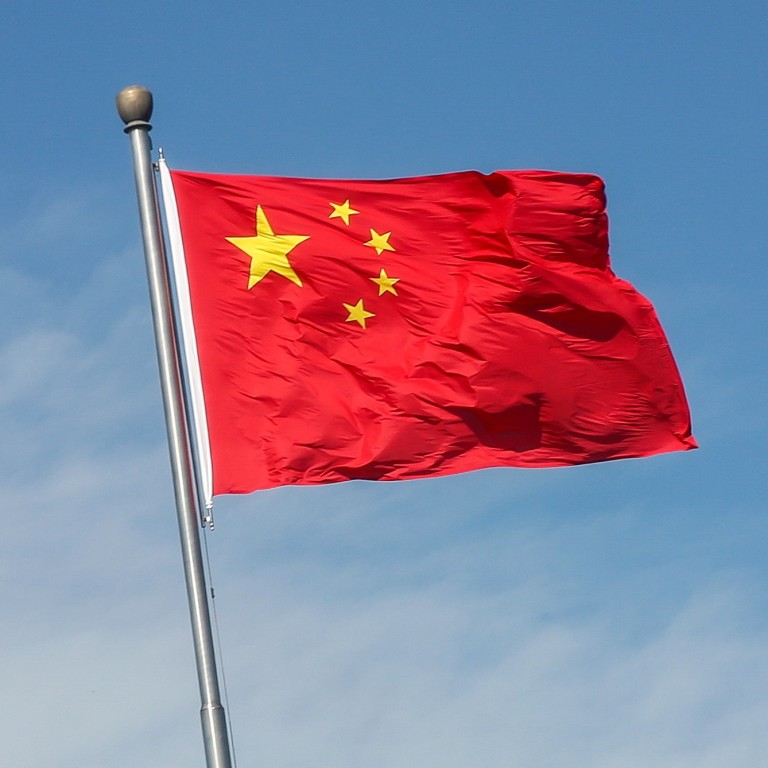 Tech war: Chinese satellite data company plays down impact of US sanctions
Zhuhai Orbita Aerospace Science & Technology said it complies with laws and regulations and that all of its business operations are normal
The firm's revenue in 2021 dropped 20 per cent from a year earlier to 700 million yuan (US$102 million), with profits plunging 60 per cent to 42 million yuan
Zhuhai Orbita Aerospace Science & Technology, a chip designer and civilian satellite data operator that is among seven new Chinese entities added to a US trade blacklist over national security concerns, said Washington's move will not have any "material impact" on its operations.
The company, which was known as Zhuhai Orbita Control Systems before September 2017, was mentioned in
the US Commerce Department's statement
on Tuesday, along with two research institutes under China Aerospace Science and Technology Corp, two under the China Academy of Space Technology and another two under state-owned military technology firm China Electronics Technology Group Corp.
The US Commerce Department said it added those entities to its so-called Entity List for "acquiring and attempting to acquire US-origin items in support of China's military modernisation efforts". American companies will now need an export licence to sell to them.
Zhuhai Orbita, which is listed in Shenzhen, said on Thursday that it complies with laws and regulations and that all of its business operations are normal. It also said it is under the administration of the Zhuhai municipal state-owned assets commission.
According to the Zhuhai Orbita's 244-page annual report of 2021, the company was founded in 2000 by Yan Jun, a Canadian citizen at the time who later gained Chinese citizenship. Last year, chip business contributed to 20 per cent of the firm's total revenue, while 60 per cent came from civilian satellite data obtained by its Zhuhai No 1 low-orbit satellite.
Zhuhai Orbita's revenue in 2021 dropped 20 per cent from a year earlier to 700 million yuan (US$105 million), with profits plunging 60 per cent to 42 million yuan. Its dismal business performance drew the attention of the Shenzhen Stock Exchange, which in May demanded that the company publicly answer 11 questions about its corporate finance.
The operations of Zhuhai Orbita had been affected by China's strict Covid-19 measures since early 2020 because the firm's major customers – which include the military, local governments and state-owned companies – cut procurement to focus on pandemic controls, the company's board secretary said in an interview with Sina in June.
The company's stock price gained 5.7 per cent on Thursday. It did not respond to the Post's request for further comment.
In an interview with the Cheung Kong Graduate School of Business last year, founder Yan said he started a spacecraft processor company in Canada in 1994 and returned to China in 2000 with "advanced foreign technology and abundant capital".
In 2003, Yan and his team developed China's first SPARC V8 processor, which can be used in the domestic aerospace industry and successfully helped the country crack the West's technology blockage, according to the interview.
Zhuhai Orbita became China's first domestic integrated circuit designer to go public in 2010. It has so far been showered with generous state support.
In 2019, the investment arm of state-owned electric appliance giant Gree bought over 15 per cent of Zhuhai Orbita's shares and became its controlling shareholder.
Last year, Zhuhai Orbita was granted a 25.8 million yuan government subsidy, the company said in its latest financial release, without elaborating on what the funding was for.
Yan joined the Russian Academy of Engineering as a foreign member in May and said he would support bilateral cooperation in artificial intelligence and remote sensing.