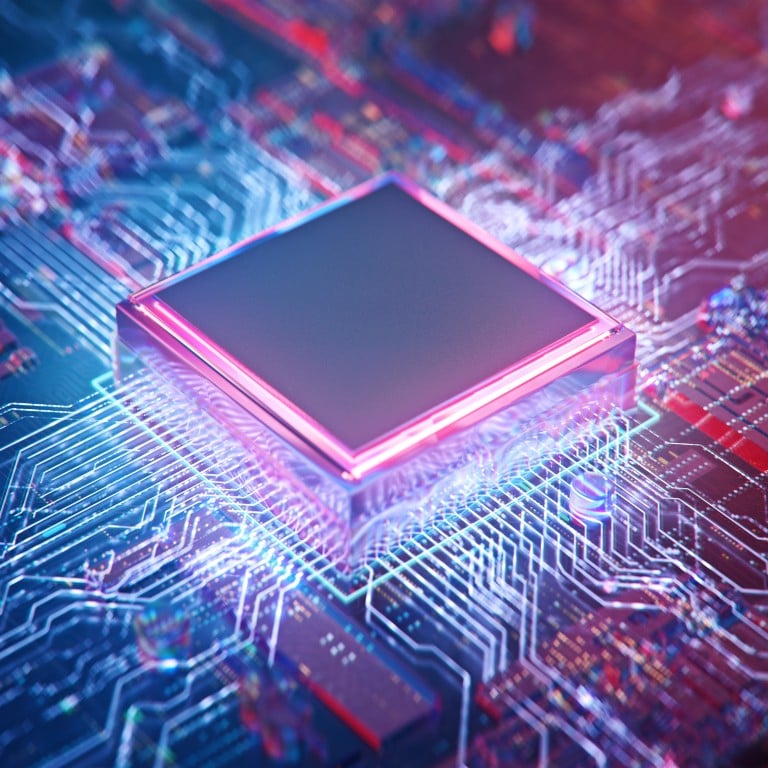 Tech war: Shanghai AI chip maker with disgraced chairman is now China's new hope in race to catch up with Nvidia
The Tiangai 100 GPU, which took four years to develop and is used in cloud computing applications, has received US$33 million worth of orders so far
The award marked a reversal in fortunes for Iluvatar Corex, whose chairman was implicated in a sweeping anti-graft case two months ago
A Shanghai graphics processing unit (GPU) start-up – whose chairman is under investigation for corruption – has received a state-backed award for innovation, prompting speculation that it is being groomed as a potential domestic substitute after US suppliers Nvidia and Advanced Micro Devices were restricted from exporting high-end GPUs to China.
Iluvatar Corex, whose Tiangai 100 chip claims to be the only Chinese-made GPU in mass production, was recognised as a second place getter, along with two other local tech start-ups, in a competition run by the Shanghai municipal government. First prize in the "Maker in China" competition was awarded to Shanghai nanotechnology firm Nalinv.
The award marked a reversal in fortunes for Iluvatar Corex, which only two months ago was engulfed in scandal when its chairman, Diao Shijing, became the latest target in a sweeping anti-corruption probe into the Chinese semiconductor industry.
The company did not immediately reply to a request for comment on Diao.
The Tiangai 100 GPU, which took four years to develop and is used in cloud computing applications, has received 230 million yuan (US$33 million) worth of orders so far, the company announced at the 2022 World AI Conference in Shanghai earlier this month.
Enterprises that received awards in the competition will become preferred partners for future government projects, according to the competition organiser.
Iluvatar already has strong government ties, counting city-funded Shanghai Supercomputer Center and the state-backed supply chain platform CECport as technology partners.
Amid the intensifying US-China tech war, a number of Chinese GPU start-ups – including Moore Threads, Biren Technology, Denglin Technology and Iluvatar – have come under the spotlight.
They are seen as having the potential to become "China's Nvidia" in the domestic GPU market that is forecast to grow seven-fold to US$34.6 billion in the period 2020 to 2027, according to India-based Verified Market Research.
Nvidia, the leading global supplier of advanced GPUs, was told by the US to
stop exporting
two of its high-end artificial intelligence (AI) chips to China, prompting Chinese start-ups to fast track plans to ready their GPU designs for mass production. The export ban also applies to AMD.
"We think the US ban on top GPU chips is going to drive domestic replacements," Fu Tianzi, an analyst at Everbright Securities, wrote in a note on Wednesday. "There is a lot of catching up with Nvidia when it comes to product performance, but certain [local] chips have already topped Nvidia's computing power."
Lv Jianping, Iluvator's chief technology officer, who previously worked for Nvidia and Samsung Electronics, was quoted as saying by the Economic Observer last week that its GPU still lagged far behind Nvidia.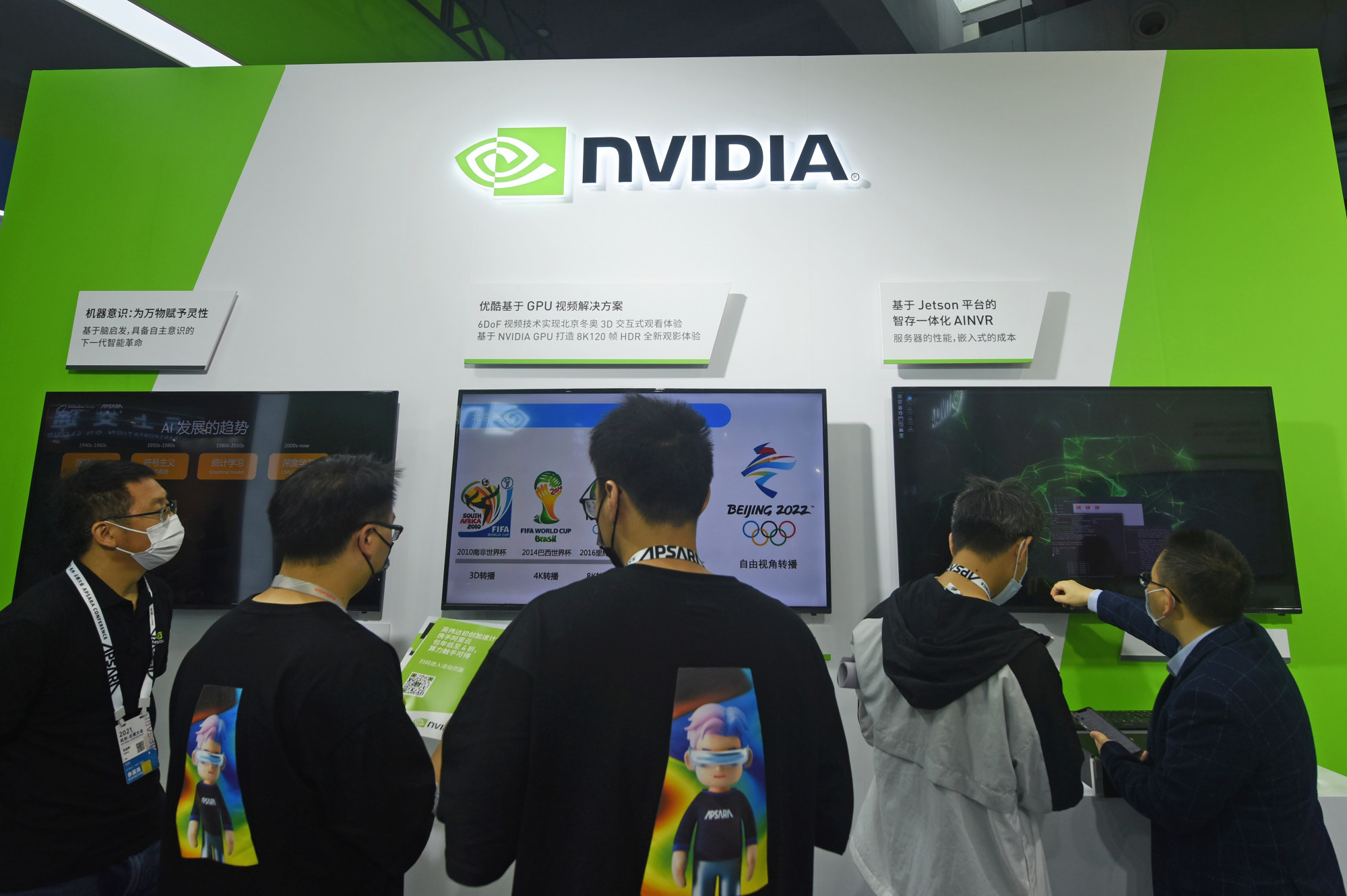 Nvidia, along with its Chinese GPU rivals, are known as "fabless" chip makers, meaning they have to outsource mass production of their chip designs. Nvidia, whose chips are at the leading edge, uses Taiwan Semiconductor Manufacturing Co (TSMC) as its main foundry. China's top foundry is Shanghai-based Semiconductor Manufacturing International Corp, but it is several technology generations behind TSMC.
Although Diao, who was also co-president at state-backed chip maker Tsinghua Unigroup, was named in the anti-graft probe in July, Iluvatar Corex was one of the most watched exhibitors at last month's Shanghai AI Conference, where it unveiled the Zhikai 100.
Additional reporting by Jiaxing Li